Videocon loan controversy: Here is a timeline of the ICICI Bank-Kochhar-Venugopal Dhoot case
ICICI Bank board moved to put to rest rumours that Chanda Kochhar allegedly favoured Videocon Group in its lending practices, calling rumours malicious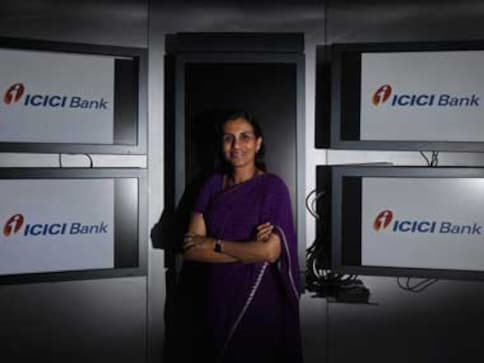 In December 2008, ICICI Bank MD Chanda Kochhar's husband Deepak Kochhar and the Videocon group promoter Venugopal Dhoot float a clean energy firm NuPower Renewables Pvt Ltd (NRPL). Deepak Kochhar and his relatives owned one half of the company. The remainder was owned by Dhoot, his family and his associates, according to a media report.
In 2012, a consortium of over 20 banks and financial institutions lend Rs 40,000 crore to the Videocon group (Videocon Industries Ltd and 12 of its subsidiaries/ associates as co-obligors). The State Bank of India (SBI) was the lead banker in that consortium. ICICI Bank was part of the consortium and lent about Rs. 3250 crore, which is less than 10 percent of the total consortium facility, The Indian Express reported.
Some six months after the sanction of the abovementioned loan, Deepak Kocchar reportedly assumes majority control of NRPL.
Subsequently, unnamed sources tell The Indian Express that the Kochhar-Dhoot-ICICI web of transactions are being examined by investigative agencies. The newspaper report did not mention the names of the agencies.
ICICI backs MD Kochhar
ICICI Bank's board comes out in support of Chanda Kochhar, saying it has full faith and confidence in her and described certain media reports against her of credit disbursement to Venugopal Dhoot-led Videocon group as "malicious and unfounded rumours".
The bank says that in 2012, its credit committee sanctioned its share of facilities in the syndicated arrangement to the Videocon group after due diligence. The bank says the committee was chaired by the then ICICI Bank chairman and that it included independent and working directors of the bank. "It is important to note that Chanda Kochhar was not the chairperson of this committee."
The lender's board also says that it has reviewed the lender's internal processes for credit approval and found them to be robust. "Similar rumours had first surfaced in the mid-2016 and had been appropriately responded to". "Nevertheless these have resurfaced in the recent past to malign the bank," it added.
Business
To begin with, there is an apparent weak case against ICICI's Kochhar, something the bank's board has emphasised in its recent clarification.
Business
Market regulator SEBI has served a notice to ICICI Bank CEO and MD Chanda Kochhar on dealings of the bank with Videocon Group and NuPower
Business
ICICI Bank boss Chanda Kochhar volunteers to go on leave till the Justice BN Srikrishna probe ends. That enquiry was instituted to examine allegations of conflict of interest against Kochhar.