Some American auto insurers refusing to write policies for certain Hyundai and Kia models; details here
In 2021, stealing such vehicles began to trend on social media as per the HLDI. Car thieves started to post videos of the rides that they stole.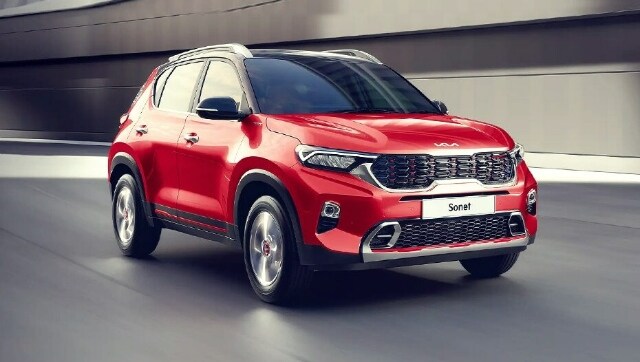 Two of the largest auto insurers of the United States, Progressive and State Farm, are refusing to write policies in some cities for older models of Hyundai and Kia as they are considered easier to steal. According to CNN Business, some reports claim that the insurers have stopped providing insurance on these vehicles in cities like Denver in Colorado and St. Louis in Missouri. Insurance Information Institute's spokesman, Michael Barry, called it unusual for the auto insurers to simply stop writing new policies for the given model of vehicle, as mentioned in a report by CNN Business. He added that the companies generally want to "expand their market share depending on where they're doing business."
Data published by the Highway Loss Data Institute (HLDI) in September last year confirmed some Hyundai and Kia models made between 2015 and 2019 are almost twice as likely to get stolen as compared to other vehicles made in a similar time period. According to the report, it is because many of these models don't have fundamental auto theft prevention technology which most of the other vehicles had in those years.
The mentioned Kia and Hyundai vehicles don't contain electronic immobilizers that depend on a computer chip in the car and another one in the key. With the help of this technology, the car and chip communicate with each other to confirm that the key is really of that vehicle. An immobilizer stops the car from moving if the right key is not used.
According to HLDI, immobilizers were the standard equipment included in 96 percent of the vehicles sold in 2015-2019. The report added that however, only 26 percent of Hyundais and Kia included them during that period.
In 2021, stealing such vehicles began to trend on social media as per the HLDI. Car thieves started to post videos of the rides that they stole. They were even uploading videos in which they were explaining how to steal such vehicles. The theft claims of Hyundai and Kia models rose to over 30 times 2019 levels in terms of dollars.
In response to this, both Hyundai and Kia have issued separate statements and said that engine immobilisers are now present in all their vehicles. The companies also added that they are developing security software for vehicles which were originally not equipped with an immobilizer. Kia stated it has started communicating with vehicle owners about the availability of this software, which will be provided for free. Hyundai said its software free update, available at no cost, will be out next month.
Read all the Latest News, Trending News, Cricket News, Bollywood News,
India News and Entertainment News here. Follow us on Facebook, Twitter and Instagram.  
Fwire
India's largest automaker, Maruti Suzuki, posted its slowest growth rate in more than two years, with a 1.9 percent rise in total sales to 104,073 units.
News & Analysis
Samsung Electronics Co Ltd fell more than 5 percent on Thursday to its lowest in over four months, weighed down by analysts' forecasts...
Auto
Reuters reports that Hyundai's sister brand Kia is being courted by Gujarat, Andhra Pradesh and Maharashtra