Rural finance: Network failure a recurring phenomenon at some bank branches in Bundelkhand
Following network failure, access to wages, pensions, subsidies, and all other bank transactions are hampered, leaving in its wake a disgruntled population.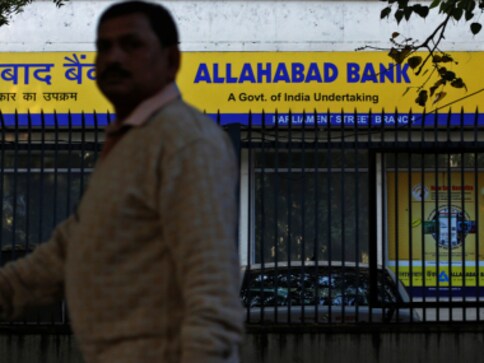 In an ongoing series on rural finance, in partnership with Firstpost, Khabar Lahariya deep dives into its various facets, exploring the nature and details of day-to-day transactional activities in Bundelkhand. Part Four presents a day in the life of a gaon wala who misses a day's worth of wages to run a few bank errands, only to be greeted with myriad tech failures.
By connecting rural areas with high-speed internet services, the 'Digital India' campaign aims to strengthen 'e-governance' through increased access to government services. In effect, Digital India wishes to provide a technological panacea to the problems plaguing the country – linking technological wherewithal to the exercise of democratic rights, and subsequently, boosting the strength of a democracy.
However, this exercise in democracy has fallen woefully short in Kulpahad city, in Mahoba, Uttar Pradesh. Last month, the refrain of 'network down' left at least 500 patrons of the Mahoba branch of the Allahabad Bank stranded without access to their accounts. All transactions at the branch were halted due to a network failure – a recurring phenomenon in this part of the country, if our reports and the frequency of such stories are anything to go by.
This particular branch of the Allahabad Bank holds approximately 14,000 accounts, with most of their patrons having agricultural backgrounds. Access to wages, pensions, subsidies, and all other transactions have been hampered, leaving in its wake a disgruntled population.
Sitaram, a citizen of Mahoba said, "The notice that's put up says, "Network fail"/No network. I need to get my pension. What is the public to do?" Hundreds of people like Sitaram wait outside their banks all day, every day, often without food or water, to complete basic but indispensable bank transactions.
Sitaram's central problem is one that echoes throughout, "Now we're having trouble withdrawing money. Say we need it for our house and sundry stuff, rookha sukha ke liye. We're working, and we need and demand our wages. But they have to make it hard for us as always."
Ahmed Khan seemed resigned when he stated, "This is my fourth day. The bank people said, there is a network failure – "network fail". Now what can I say, they said it wasn't working, so I left. Similarly, Babulal complained, "I have been here since 10:00 am – that's when the bank opens--they kept delaying transactions, and then at some point they put up a notice saying that there is no network."
Digital infrastructure, digital service delivery, and digital literacy are the cornerstones of the campaign. However, the situation in Mahoba indicates that the best laid plans are often foiled by on-ground realities. Although increasing access to cell-phones and mobile networking services form the main thrust of Digital India, access to online banking and government services are also crucial to the government's vision of a 'digitally empowered', engaged civic population. However, what must one do when the services to be availed are themselves reliant on shaky and inefficient infrastructure?
When our reporter Shyamkali spoke to the bank manager Mr. Rahul, she was told that the BSNL network lines between Banda and Mahoba have been cut, because of which the branch has been inconvenienced; as soon as the lines are fixed, business should resume as usual.
While denouncing a campaign based on day-to-day inefficiencies may be reductive, it is crucial to note that these on-ground glitches may be symptomatic of a larger condition where ambitions are not tempered by pragmatism. As Devkaran succinctly puts it, "We are sitting here uselessly, waiting for pensions and salaries. We could have stayed home and got some work done instead."
Arguably, there is a need for a digitally aware and perhaps even empowered India. However, the campaign's ambitions must be in step with the structural, institutional, and even technical capabilities on ground.
Only 1.2 percent of the population currently has broadband access. While Digital India aims to make online transactions easier, it must first aim to make them possible. If a series of cut wires can so easily debilitate a city and the rural stakeholders of a bank, perhaps Digital India needs to re-evaluate its strategies.
Khabar Lahariya is a women-only network of rural reporters from Bundelkhand.
Read other stories from the rural finance series here:

Part 1: The parallel economy of the Bundeli middlemen
Part 2: Subsidies, entitlements and the problem of digital linkages in Bundelkhand
Part 3: Rural finance: Death by ponzi scams; the ripping off of the unemployed youth
India
The Class 6 boy complained to Chief Minister Nitish Kumar at a recent event about poor education in his school and his 'alcoholic' father
World
Few could have imagined that Oz, the celebrity doctor and star of numerous appearances on Oprah Winfrey's TV show, could potentially make history as being the first Muslim elected to the US Senate
India
On Wednesday, the Supreme Court, granting bail to Indrani Mukerjea, the prime accused in the murder of her daughter Sheena Bora, said the trial will not be completed anytime soon as only 68 out of 237 witnesses cited by prosecution have been examined till date. This was Indrani's 10th attempt at seeking bail