Rural finance: Subsidies, entitlements and the problem of digital linkages in Bundelkhand
Silicon Valley dreams seem very far away in rural Bundelkhand.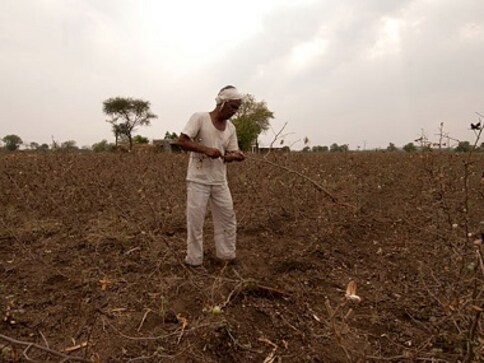 In a series on rural finance in partnership with Firstpost, Khabar Lahariya deep dives into its various facets, exploring the nature and details of day-to-day transactional activities in Bundelkhand. Part two explores the unique dynamic between subsidies and entitlements on the ground and the 'Digital India' drive.
When Prime Minister Narendra Modi delivered yet another impressive speech at the global conference on cyberspace held in Delhi in November 2017, he had the media gushing. 'We believe this validates our long-held belief in "vasudeva kutumbakam",' he had said, enunciating each word as he does often in a bid to woo international interest.
Speaking of the Digital India vision we're all so achingly familiar with, he indulged in signature word-play, and likened mobile power to 'm-power', punning on empower. However, Silicon Valley dreams seem really far away in rural Bundelkhand.
Take the case of a village like Tadi in Chitrakoot for instance; while systems have been online here since February 2018, the crucial fact remains – there is barely any internet. Farmers queuing up to link their Aadhaar card and identity as farmers onto the network, in order to claim their entitlements – of subsidised manure, seeds – have been waiting for the systems to function for weeks now. In the wait that offers no end in sight, their freshly ploughed fields have turned dry again. While they rant about this, the official at Tadi village echoes Digital India memos.
Bharat Broadband Network or BharatNet, the official infrastructure service provider, claims last-mile connectivity, even as December 2018 has been declared as the official deadline for rural connectivity. Meanwhile, farmers in rural U.P. keep hearing those dreaded three words, 'Server down hai'.
Here's the situation, in three bytes:
What the keeper of Digital India at the rural level, Balendra Bhushan Mishra, Sachiv Sahkari Samiti, has to say: "See, it's such a convenient system. The farmer will happily bring his Aadhaar card, scan it here, do his biometrics, pick up his manure and leave. Simple."
What the farmer seeking his entitled subsidy, Mukesh from Mau, Chitrakoot, has to say: "They say we have to wait until the server comes up again. What does that mean? My crops are drying up back home. We'll die of hunger until this online business is sorted."
What Prime Minister Modi has to say:
Khabar Lahariya is a women-only network of rural reporters from Bundelkhand.
Read other stories from the rural finance series here:
Opinion
The anti-India lobby just wants to get rid of Narendra Modi and settle their political scores
World
"India's digital payments transactions last year were more than the combined digital payments of four big economies- US, UK, Germany, France," Ashwini Vaishnaw said
Business
Piyush Goyal said on the merchandise front also, exports are so far registering healthy growth despite the world being under recession, huge inflationary pressure, and overstocking of various commodities