Rupee crashes past 72-mark: Seven charts that explain falling currency's impact on the economy
Here are seven charts that show us how Indian currency's unabated fall having an impact on various macroeconomic indicators.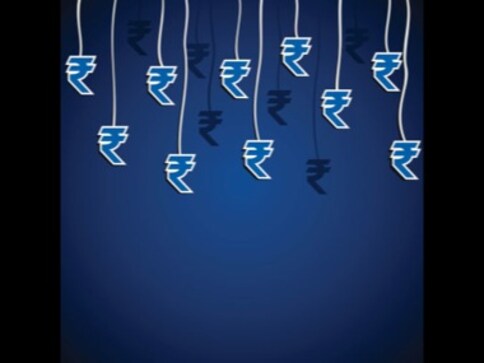 Editor's note: The Indian rupee has crashed past the 72-mark against US dollar and continues to be on a roller coaster ride. The sudden fall has caught the government and central bank off-guard. High volatility in global crude oil prices and ballooning current account deficit figures back home have been blamed for Rupee's free fall. Does rupee at 72 rings alarm bells to the Indian economy or is there an opportunity in the currency crisis as the Narendra Modi government claims? This is the eighth part in a series in Firstpost where experts examine the economic impact of the Rupee's fall.
Continuing its recovery for the second day in a row, the rupee on Friday strengthened by 50 paise to 71.68 against the dollar in early trade in the forex market on the government's assurance that all steps would be taken to ensure the domestic currency does not depreciate to unreasonable levels.
Besides, dollar selling by exporters and banks, the greenback's weakness against other currencies overseas, helped the domestic currency recover, forex dealers said. The rupee on Wednesday rebounded from the historic low of 72.91 to end higher by 51 paise at 72.18 against the dollar.
Escalating trade war concerns, consistent dollar demand from banks and importers, mainly oil refiners, following higher crude oil prices, kept the rupee under pressure, dealers said.
Besides, a massive portfolio liquidation pressure from foreign investors and some political uncertainty about 2019 general elections have also been acting as a dampener on forex market sentiments, currency market participants said.
Surging global crude prices also added pressure point in local currency's trade after the benchmark Brent breached the $79-mark.
Though the rupee is on a recovery mode, given the backdrop of rising trade frictions and volatile global crude prices, the Indian unit might resume its free fall for a few more days.
Here are seven charts that show us how Indian currency's unabated fall is having an impact on various macroeconomic indicators.
The embattled rupee plummeted to a lifetime low of 72.91 (intra-day) against the dollar on Wednesday. The rupee is the latest currency to be dragged down by fears that an escalating trade war could hurt global growth and severely affect Asian economies. The rising crude oil prices, ballooning trade and current account deficit, concerns over US-China trade war, contagion risks from Turkey and Argentina are some of the factors that have fueled the rupee's downward trend. In year-to-date, the rupee has fallen by over 13 percent -- making it the worst-performing currency in Asia.
The Indian rupee ranked at number six, is among the worst-performing currencies among emerging markets. In year-to-date it has fallen by over 13 percent from Rs 63.87 on 29 December 2017 to Rs 72.19 on 12 September 2018. Argentina's peso led the worst performing currencies pack. It has fallen by 98.32 percent against US dollar in 2018 so far. It is followed by Turkish lira which dropped by 70.71 percent, Brazilian real by 25.68 percent, South African rand by 22.21 percent and the Russian ruble by 21.1 percent.
The spillover from the emerging-market turmoil in the Argentina peso and Turkish lira is largely weighing on Asian currencies.
Seven countries including Sri Lanka, Pakistan and Turkey are at risk of exchange rate crisis as investors re-assess their risks following the contagion in Argentina and Turkey, global financial services major, Nomura said on Monday.
It further said, emerging markets are under pressure as investors re-assess the risks amid monetary policy normalisation in developed markets, trade protectionism and China's economic slowdown.
In absolute terms at $15.8 billion, India's current account deficit (CAD) is at 20-quarter high in April-June quarter of current fiscal. As a percentage of GDP, it grew to 2.4 percent in Q1-FY19 from 1.9 percent in Q4-FY18. Trade deficit at $45.7 billion in Apr-Jun 2018 quarter is also at a five-year high.
For the last few months,the country's oil imports were on a rising trend. In April-July 2018, oil imports surged by 51 percent to $47 billion over the corresponding period last year. Falling rupee along with rising crude oil prices will have a further impact on the country's trade deficit and current account deficit.
India is the only major emerging market having a negative balance of payments (BoP) and the pressure is expected to sustain, Swiss brokerage UBS had said on Monday, expecting the rupee to depreciate to 73 by March 2019. The brokerage explained that as global uncertainties escalate, emerging economies like India which are running twin deficits (CAD and fiscal) are likely to face heightened financial market volatility as well as downside risks to their potential growth outlook.
Another brokerage, Nomura had said recently: "Given India runs a current account deficit, it remains vulnerable to bouts of global risk aversion and higher oil prices and portfolio outflows are its key external vulnerabilities".
The falling rupee and rising crude oil prices are double whammies for the Indian economy. The impact of that is being witnessed as petrol and diesel prices are hitting new highs daily. The rise in fuel prices will lead to a hike in inflation figures. In the past one year, CPI inflation has risen to 3.69 percent in August 2018 from 1.46 percent in June 2017. To tame inflation, the RBI will have to hike repo rate again, thereby interest rates will go up, hitting consumers.
Foreign Portfolio Investors (FPIs) have a tendency to withdraw money from the stock markets if the rupee falls against the US dollar. This is because, in dollar terms, their portfolio value tends to get eroded. No investor would like a situation when the currency is volatile. This may have some bearing on the stock markets. Since the rupee's decline trend started, the benchmark Sensex and Nifty is also on a downward journey. From 28 August, when the indices were at their peak, the Sensex and Nifty had recorded a fall of nearly 4 percent. While the Sensex shaved off nearly 1,500 points, Nifty saw a drop 450 points. On Monday (10 September) and Tuesday (11 September) alone, the Sensex dropped by close to 1,000 points. As a result, investors became poorer by more than Rs 4.14 lakh crore in two days of trading.
Though India's forex reserves currently stand at a comfortable level, the RBI's intervention in the forex market by selling US dollars to arrest rupee's slide may lead to a decline in forex kitty. Already it has fallen by $26 billion in four months, from the record high of $426.1 billion on 13 April 2018 to $400.1 billion on 31 August 2018.
(With PTI inputs)
Read Part 1: Rupee in free fall: A weaker currency may be a temporary setback, but can check Chinese imports
Part 2:  Rupee crashes past 72: Currency mayhem signals a deeper problem; India must think long-term, find solutions within
Part 3:  Rupee crashes past 72: Depreciating currency gives economy warning signals; threatens external balance, corporate earnings
Part 4:  Rupee crashes past 73: If the American hand continues, Indian currency can drop to 75 a dollar
Part 5: Rupee nearing 73-mark: Here are five ways Narendra Modi govt can arrest the sharp currency depreciation against US dollar
Part 6: Rupee's love letter to US dollar: Nearing 73, I can barely see you from this distance; and I really hate Adam Gilmour
Part 7: Rupee free fall: Merely blaming external factors for Indian currency depreciation won't do; govt should think out-of-the-box
Find latest and upcoming tech gadgets online on Tech2 Gadgets. Get technology news, gadgets reviews & ratings. Popular gadgets including laptop, tablet and mobile specifications, features, prices, comparison.