Rupee's love letter to US dollar: Nearing 73, I can barely see you from this distance; and I really hate Adam Gilmour
Rupee's letter to dollar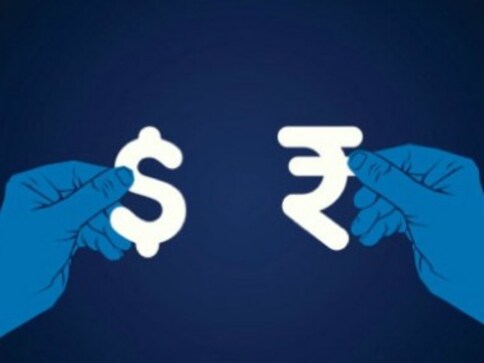 Editor's note: The Indian rupee has crashed past the 72-mark against US dollar and continues to be on a roller coaster ride. The sudden fall has caught the government and off central bank off-guard. High volatility in global crude oil prices and ballooning current account deficit figures back home have been blamed for Rupee's free fall. Does rupee at 72 rings alarm bells to the Indian economy or is there an opportunity in the currency crisis as Narendra Modi government claims? This is the sixth part in a series in Firstpost where experts examine the economic impact of the Rupee's fall.

My dearest Dollar,
I hate to say this today, but I must. Our friendship is falling apart. I remember our bonhomie at one point, the sweet 40s and 50s--the days we had a beautiful proximity, the fun fights we used to have, the highs and lows of our relationship. But sadly, it won't be the same any longer, not in the near future at least. We must part. The distance is growing day by day. I have stopped counting, in fact.
As I write this, I am nearing 73 points away from you, and more is coming. It is a virtual collapse, a free fall. To tell you the truth, my Dollar, I can barely see you from this distance, my eyes are blurred and I am drifting further away as we speak. Could it be the 80's next or 90's even? At that distance, you will become a mere memory for me. Any dollar-rupee comparison will tend to lose relevance. I have seen you breaking up badly with others like the Nigerian Naira, Turkish Lira and even the Pakistani Rupee. Are we going to be the next? It will become very painful to let go of you, my good friend.
But I know, I know exactly where things went wrong.
As I write this, my government and the central bank are sitting across a table to salvage our relationship. But, you know what, I can't fathom what they can do given that crude is surging madly. I know for you, where you belong, oil isn't much of a concern. But, that's not so for my country; it makes things a lot harder for us as we import 80 percent of our oil demand to manage domestic consumption. Can you imagine, in the last fortnight alone, crude gained $7 per barrel and the crude oil futures are trading above $75 per barrel? It is all in the hands of Arabs and we have little control over the OPEC. The signals don't look good to me. There is too much volatility around, my friend.
It is not just about oil. As you know, when crude escalates, the current account deficit (CAD) goes for a toss. Up from 1.9 percent last year, the CAD is expected to go up to 2.5 percent to 2.9 percent of GDP this year.  The widening CAD is one big blow to our relationship, has always been, but not the only one, mind you. I have least hopes of any likely improvement in the foreseeable future.
Turkey is a boiling issue. Your country has embarked on a trade war and the Lira has lost about 40 percent this year. Turkey is a friendship-spoiler for most currencies this year. Then there is China. No one has a clear idea what that economy intends to do in the new round of undeclared Cold War with your country and it will impact currencies the world over. All this, coupled with an uptick in the economic scenario of your country, is weighing heavy on our companionship.
I don't expect much from the Reserve Bank of India (RBI) this time. In 2013, that wasn't the case though. The RBI was aggressive to ensure that we won't fall apart. Remember, Raghuaram Rajan? The guy who some called a rock star, who did some stunts to save our company? Those were interesting times, for sure. A series of measures were introduced by the RBI to stabilise our relationship, including imposing temporary capital outflow curbs and incentivising inward remittances such as the FCNRB (Foreign Currency Non-Resident (Bank)) deposits schemes, under which banks mobilised about $20 billion worth deposits. It helped us.
This time around, it is Urjit Patel's turn. But, you know what, I feel he isn't too bothered and wants me to fall further. If not, why would the RBI be tightlipped about our plight? There's no official word, yet; is there? Traders tell me that there isn't any aggressive intervention either; not much dollar selling by state-run banks on behalf of the RBI. Maybe the RBI has decided to let me depreciate to make exporters happy, to enhance my competitiveness. But, the RBI can't be too gay about it, too. Our failing friendship will come at a cost for governor Patel's team at the Monetary Policy Committee. Maybe they will have to deal with some inflationary pressure for sure and think of policy tightening ahead.
I guess, that's about it, my friend. As I finish writing this to you, I hear the expert voices in my head predicting a fall further to 72-73 levels or even beyond. As I said earlier, I have stopped counting my fall and the widening distance between us. With a heavy heart let me end this note by saying I truly hate Adam Gilmour. He is the one who said in 2014 we will move closer if Narendra Modi comes to power, into the good old 40s per dollar. Was it a joke, giving us false hopes? As I bid farewell to you, my friend, let me say I haven't lost all hopes, not yet. My economy is in the cusp of a turnaround, hopefully. It might take a while but we shall meet again at a closer distance at some point.
Read Part 1: Rupee in free fall: A weaker currency may be a temporary setback, but can check Chinese imports
Part 2:  Rupee crashes past 72: Currency mayhem signals a deeper problem; India must think long-term, find solutions within
Part 3:  Rupee crashes past 72: Depreciating currency gives economy warning signals; threatens external balance, corporate earnings
Part 4:  Rupee crashes past 73: If the American hand continues, Indian currency can drop to 75 a dollar
Part 5: Rupee nearing 73-mark: Here are five ways Narendra Modi govt can arrest the sharp currency depreciation against US dollar
Subscribe to Moneycontrol Pro at ₹499 for the first year. Use code PRO499. Limited period offer. *T&C apply
Politics
Azad's remarks come a day after he and other 'G-23' Congress leaders, pressing for a leadership change and organisational overhaul, at an event in Jammu said the party is 'weakening'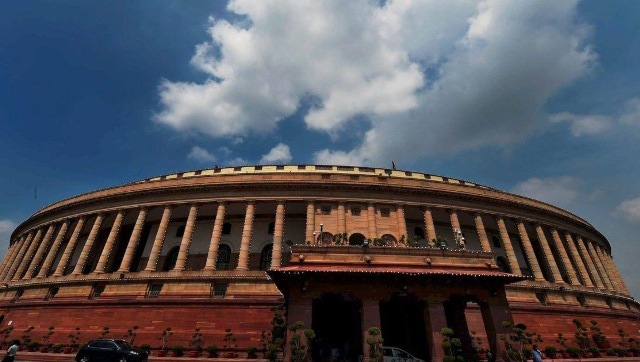 India
The report painted an overall grim picture for the principles of democracy across the world, but the alleged downturn in India's democratic values meant that now only 20 percent of the world's population lives in a liberal democracy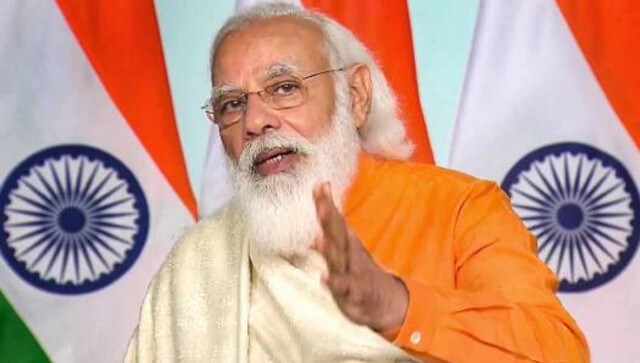 India
The prime minister said there is a need to make science more popular across the country and asserted that science cannot be limited to physics and chemistry, and labs