Renault to slash stake in Nissan as they overhaul their alliance
Under the agreement, Nissan will also invest in Renault's electric vehicle arm, "Ampere".
The car manufacturers, Renault and Nissan, have come to an agreement for restructuring their partnership. Under the agreement, Renault's shareholdings in Nissan would be reduced from nearly 43 percent to 15 percent, as per media reports. With regards to voting rights, Renault and Nissan are going to retain 15 percent stake in the businesses of one another via a cross-shareholding agreement. Before this, 15 percent of the non-voting stake in Renault had been owned by Nissan, while Renault held around 43 percent stake in the Japanese automobile manufacturer. Renault is also going to give 28.4 percent of its share in Nissan to a French trust as per the agreement.
Nissan stated that voting rights for the stake is going to be neutralised for the majority of the decisions, as stated in a report by CNN Business. However, Renault will continue to receive the financial benefits from the shares as long as they are not sold. Under the agreement, the Japanese automaker will also invest in Renault's electric vehicle arm, 'Ampere'. The two corporations are going to commence 'high-value-creation operational projects' in India, America and Europe, as mentioned in a report by CNBC.
Renault and Nissan have worked together since 1999, alongside Mitsubishi Motors, a junior partner in the alliance. The collaboration allowed the firms to share technology and production. However, the group's future became questionable after its former chief Carlos Ghosn got arrested in 2018. The arrest of Ghosn took place in Japan, where he was accused of financial crimes by the prosecutors. He fled Japan in 2019, and has maintained his innocence. At present, he is in Lebanon, where he continues to be a fugitive. He holds citizenship of France, which had issued an arrest warrant for him last spring. Speculation was brought by the scandal that the alliance is going to break. However, the corporations dismissed such gossip.
In a more recent development, Renault and Nissan revealed that they were reconsidering the nature of their relationship. Both the carmakers stated last October that they were having trustful discussions regarding their alliance's future.
In another development, the French automaker notified in November last year that it had inked a non-binding framework agreement with Chinese automotive company, Geely. The agreement was signed by Renault to set up a new corporation that produces hybrid powertrains and highly efficient internal combustion engine (ICE) powertrains.
Read all the Latest News, Trending News, Cricket News, Bollywood News,
India News and Entertainment News here. Follow us on Facebook, Twitter and Instagram.  
News & Analysis
At the ongoing CES 2017 at Las Vegas, Nissan Chairman and CEO Carlos Ghosn announced a couple of new technologies and partnerships detailing the Nissan Intelligent Mobility blueprint that hints at how the cars are driven, powered and better integrated into the wider society.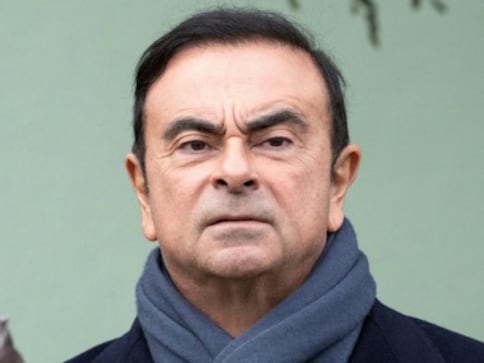 Business
Carlos Ghosn's undisclosed Nissan income is at the centre of allegations by Tokyo prosecutors against the alliance chairman, who has been charged with failing to disclose $43 million in compensation for 2010-2015 that he had arranged to receive later.
Auto
Gerard Detourbet took an idea that most considered impossible and gave us the Kwid