Reliance Retail to take on Amazon, Flipkart ahead of festive season, will target shoppers eyeing smartphones and electronics
Reliance Digital and some Jio stores will serve as fulfilment centres for the online orders.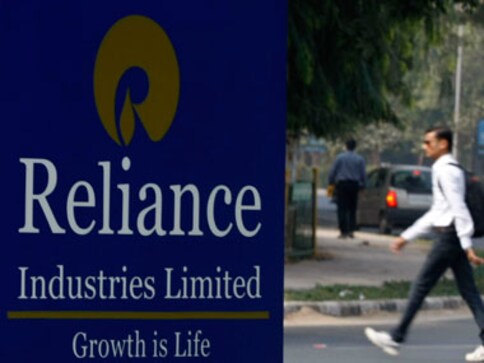 Reliance Industries Limited (RIL) Chairman Mukesh Ambani's plan to convert the oil-to-telecom conglomerate into a consumer company over the next decade may be closer than originally perceived.
RIL subsidiary Reliance Retail is now reportedly planning to take on big e-commerce players like Amazon and Flipkart ahead of the festival season. Reliance Retail, via its consumer durables and IT products retailer Reliance Digital, has rolled out an online store that offers competitive prices on smartphones, televisions and electronics, according to The Economic Times.
Reliance Digital and some Jio stores will serve as fulfilment centres for the online orders, the newspaper report said. "The commercial operation has just been launched across India. While this is an omnichannel expansion of Reliance Digital, there will be a dedicated focus on making the online operation successful," an industry executive was quoted as saying by The Economic Times.
Reliance Retail's growth 
Recently, Reliance Retail reported an over three-fold jump in pre-tax profit of Rs 1,069 crore for the first-quarter ended 30 June, 2018. Revenue from RIL's organised retail segment during the quarter under review grew over two-fold to Rs 25,890 crore as against Rs 11,571 crore in the corresponding quarter of the previous fiscal.
"Our consumer businesses continue to scale new highs and now account for nearly 21 percent of consolidated segment EBITDA. Retail business revenues have more than doubled and EBITDA has trebled on a Y-o-Y basis," Ambani said on 27 July. He added that, "scalability of our consumer business platforms is driving unprecedented value generation for our customers, our country and our shareholders."
According to the company, "robust growth in consumer businesses" provided a further boost to its revenues, which were up 56.5 percent at Rs 141,699 crore. "Rapid store expansion along with superior customer value proposition across all consumption baskets supported revenue growth," the company said.
Reliance Retail's reach spans over 5,200 towns and cities, with 8,533 stores, including 4,530 Jio Points.
Reliance Retail outlines expansion plan
In early July, RIL's said Reliance Retail will leverage the strength of the group's telecom vertical, Jio, to further consolidate its position in the organised retail sector in India, via aggressive expansion plans.
Reliance Retail, which has crossed $10 billion in sales and became the first Indian company to enter the world's top 200 retail chains, will continue to expand in Tier II and Tier III cities in the country. It has identified four key pillars to achieve its expansion plans and that includes -- augmenting geographical reach, innovating newer store concepts and channels, enhancing customer experience and leveraging technology.
In late March, Reliance Retail said it was aiming to raise Rs 4,000 crore via a rights issue to fund its expansion plans. The move is widely seen as the company's attempt to beat competition from global giants Amazon and Walmart.
With inputs from agencies
(Disclosure: Reliance Industries Ltd is the sole beneficiary of Independent Media Trust which controls Network18 Media & Investments Ltd)
also read
Entertainment
Prime Video today dropped the lyrical video of 'Kukunnu' from Kaadhal Enbadhu Kannula Heart Irukkura Emoji episode in Modern Love Chennai. The catch melody, sung by Vagu Mazan & Ramya Nambeesan and lyrics written by Yuga Bharathi
World
Eighty civil society and environmental organizations, including WWF Brasil and Greenpeace, had called for the license to be rejected pending an in-depth study
World
Dom Phillips and indigenous expert Bruno Pereira were last seen on their boat in the Javari Valley, where they disappeared. This region lies along the border between Brazil and Peru, home of the world's largest indigenous community and criminal gangs