Reliance Retail to take on global giants Amazon, Walmart with expansion; to raise Rs 4,000 cr via rights issue: Report
Reliance Retail had reported a PBDIT (profit before depreciation and income tax) of Rs 264 crore in second quarter of 2016-17 fiscal year.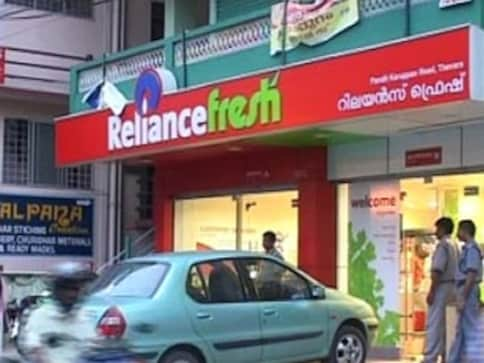 Reliance Retail has said it was aiming to raise Rs 4,000 crore via rights issue to fund its expansion plans, according to this Economic Times report. The move is widely seen as company's attempt to beat competition from Global retail giants Amazon and Walmart.
According to The Economic Times report cited above, the company board has agreed to put on block 800 million non-cumulative optionally convertible preference shares (OCPS) of Rs 10 at a premium of Rs 40 per share worth Rs 4,000 crore to existing shareholders through rights issue, the company said in its filing with the Registrar of Companies (RoC) this week.
Reliance Retail is retail arm of oil and gas behemoth Reliance Industries (RIL) headed by Mukesh Ambani, its chairman. In September 2017, Reliance Retail reported over 68 percent rise in pre-tax profit for the second quarter which is July-September period for 2017-18 fiscal year.
"Our retail business has delivered broad based, sustainable and profitable growth through improved operational excellence," Reliance Industries chairman and managing director Mukesh Ambani was quoted as saying in the PTI report.
"Reliance Retail has reported a 68.2 percent jump in its pre-tax profit at Rs 444 crore for the second quarter ended on 30 September, 2017," a PTI report had said back then.
The Reliance Industries retail arm had reported a PBDIT (profit before depreciation and income tax) of Rs 264 crore in the same period of 2016-17 fiscal, the report added.
Reliance Retails turnover in the quarter under review went up by 81.3 percent at Rs 14,646 crore, as against Rs 8,079 crore in the year-ago period, the report further said.
Reliance Retail had opened its first store in country in the year 2006 and in 12 years the RIL-led retailer now runs nearly 3,800 stores across lifestyle, food, fuel and electronics segment with annual sales about Rs 37,000 crore, according to The Economic Times report.
(Disclosure: Reliance Industries Ltd is the sole beneficiary of Independent Media Trust which controls Network18 Media & Investments Ltd)
Find latest and upcoming tech gadgets online on Tech2 Gadgets. Get technology news, gadgets reviews & ratings. Popular gadgets including laptop, tablet and mobile specifications, features, prices, comparison.
News & Analysis
OnePlus has ensured that the festivities include almost every family member, making it truly special and inclusive for everyone.
News & Analysis
The Redmi 9 Prime will likely carry the same specifications as the global variant of the Redmi 9 smartphone.
News & Analysis
Redmi 9 Prime is powered by MediaTek Helio G80 processor and offers 4 GB RAM and up to 128 GB storage.