RBI launches fresh campaign to return unclaimed deposits from banks; how it works
Through its 100 Days 100 Pays campaign, unclaimed deposits will be transferred to RBI's DEA Fund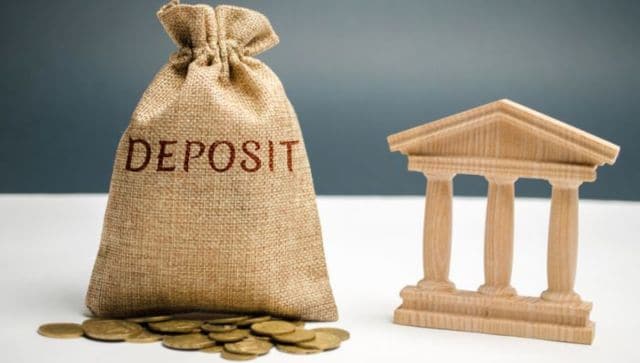 In a bid to identify dormant bank accounts and return all unclaimed deposits to their rightful owners, the Reserve Bank of India (RBI) has launched a new campaign titled '100 Days 100 Pays'. In the 7th Meeting of the Financial Stability and Development Council (FSDC) chaired by Union Finance Minister Nirmala Sitharaman, she asked regulators to conduct a special drive in order to facilitate the settlement of unclaimed deposits and claims across all segments including banking deposits, shares, dividends, mutual funds, and insurance, among others. Acting upon this, the RBI has now directed banks to identify accounts with no customer-initiated transactions for more than ten years and further pay the top 100 unclaimed deposits from each bank in every district within 100 days.
In its statement released on 12 May 2023, the campaign will be kickstarted from 1 June 2023.
RBI directs banks to trace unclaimed deposits 
As a part of RBI's '100 Days 100 Pays' campaign, banks will be directed to trace and settle the top 100 unclaimed deposits of every bank in every district of the country within 100 days. Through this, RBI will add to its ongoing efforts and initiatives to reduce the quantum of unclaimed deposits in the banking system and further return such deposits to their rightful owners/ claimants.
Speaking about the entire process, banks after identifying such dormant accounts will transfer them to RBI's "Depositor Education and Awareness" (DEA) Fund. As of February 2023, about Rs 35,000 crore of unclaimed deposits have been transferred to RBI.
The central bank has further announced that they would set up a web portal to help citizens search for such unclaimed deposits across multiple banks.
How to claim unclaimed bank deposits?
While all the unclaimed bank deposits will be directly transferred to RBI's DEA Fund, people can check for such details with their respective banks.
Those who are looking forward to retrieving long-pending and unclaimed deposits need to visit the bank where the particular account is maintained. They will be provided with the Annexure-B, or "Claim Form." You'll need to duly fill out the form with all the necessary details including the account's available information, recent pictures, valid ID proof, and KYC documents, before submitting it to the bank.
Read all the Latest News, Trending News, Cricket News, Bollywood News,
India News and Entertainment News here. Follow us on Facebook, Twitter and Instagram.
also read
Business
The system is specifically designed to facilitate crucial payments, and also sustain the liquidity flow of the economy
Business
In addition to possessing a rent agreement for claiming the HRA tax benefit, it is crucial for individuals to also collect rent receipts, as per the officials
Business
To continue enjoying the benefits provided by the NPS, it is crucial to adhere to government regulations, which includes linking PAN and Aadhaar