Rahul Gandhi says if corporate loans can be waived, why not for farmers too; but does one wrong justify another?
On the issue of farmer distress, Rahul Gandhi's speech was nothing but good politics and bad economics
Rahul Gandhi's speech in Parliament on Friday during the no-confidence motion and his 'hugplomacy' have both takers and critics. Beyond the optics, Rahul Gandhi raised some important charges against the Narendra Modi-government, many which are regulars in Gandhi's speeches for a while now. The Congress president spoke of Modi's economic mismanagement (demonetisation that went horribly wrong against cash-intensive informal sector), winning back black money (Rs 15 lakh in bank accounts promise), failure to generate enough jobs (promise of 2 crore jobs every year) and the government's inability to support the small and medium enterprises and solve the crisis in agricultural sector.
On the issue of farm distress, Gandhi's speech was nothing but good politics and bad economics. His logic of why loan waivers only for big corporations but not for farmers is hard to understand; it is like asking to replace one economic blunder with another one.
The ground for Gandhi's allegation is that a significant chunk of money has been waived for corporate borrowers by Modi government but not for farmers.
According to a written reply by the Minister of State for Finance Shiv Pratap Shukla early this year in Parliament, public sector banks have written off an amount of Rs 2,41,911 crore from 2014-15 till September 2017. Gandhi wants to know why Modi government has been waving off only corporate loans, and not farm loans.
Regardless of who receives it, loan waivers have proved to be a disaster both contributing to the large-scale destruction of credit culture and piling up of NPAs (non-performing assets). This easy tool for politicians effectively offers band-aid solution to a much serious illness, never a proper cure. It is unlikely that Gandhi has a different plan to solve the ongoing rural distress that is significantly different from what the Modi government has already been doing because Gandhi too is a believer in band-aid solutions.
Had loan waivers presented a solution to India's farm distress, UPA's 2009 mega loan waiver and a series of similar loan waivers sponsored by different state governments would have done the trick already, but these have failed miserably to change things in a meaningful manner.
Interestingly, Gandhi's remarks came a day after one of the former RBI deputy governors, R Gandhi warned against the perils of frequent farm loan waivers citing its consequences on credit discipline. Interestingly, R Gandhi also spoke against loan waivers for industrialists too as equally bad. "Whether it is farmers and industrial loan waiver, it has an impact. The governments have to utilise this kind of tool sparingly and rarely. Otherwise, it completely disturbs the credit discipline, and in worst case scenario, financial institutions will not be able to survive," Gandhi told PTI.
In fact, Rahul Gandhi isn't entirely right in saying loan waivers have been given only to industrialists. It is not just the corporations, farmers too have received an equally large amount of loan waivers by different state governments since Modi government came to power, or at least commitments have been made by respective governments.
Beginning with Rs 34,000 crore loan waiver announcement by Yogi Adityanath in Uttar Pradesh in 2017, several states like Punjab, Maharashtra and, most recently, Karnataka announced similar schemes which will work out to be a few lakh crores. And all these governments are struggling to find the money to execute the waiver promises.
Karnataka chief minister, HD Kumaraswamy has now sought the help of centre to fulfil his promise of close to Rs44000 crore farm loan waiver for the simple reason that his government doesn't have enough money to do it on their own.
Once the process starts, banks operating in the state will face large-scale defaults even from the honest borrowers expecting to be part of the freebie. It is, by now, clear that loan waives will play a significant role in the 2019 polls as Gandhi has proved to be no different from Modi when it comes to using loan waiver promise as a convenient tool to win votes.
That's bad news for the banking sector. Indian banks have already taken a huge hit on their balance sheets on account of big defaults and large write-offs on corporate loans. The banking system, deemed as the backbone of Indian economy, is already on a shaky ground.
Farmers need to be rescued out of distress but through policies that can address the fundamental flaws in the rural economy. If corporate loans can be waived, why not for farmers, asks Rahul Gandhi: but he should be asking himself whether one wrong justifies the other.
World
Former British foreign secretary Jack Straw recently claimed that the UK government instituted an inquiry and a team visited Gujarat to investigate the 2002 riots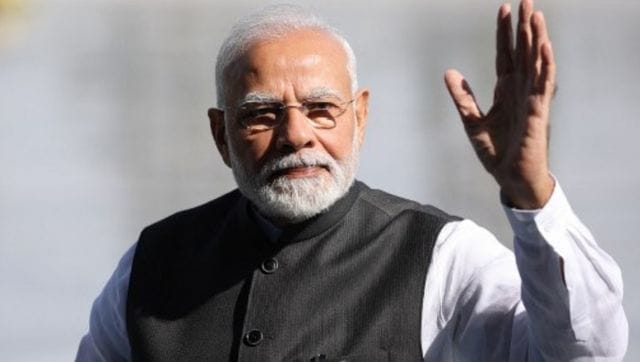 World
Call for an independent probe into the BBC over Modi documentary' on Change.Org, which strongly condemns the BBC for failing to meet the highest standards of editorial impartiality, has attracted over 2,500 signatures since it went online on Sunday night.
Explainers
The BBC's documentary-- India: The Modi Question-- comes at a critical time, when Lok Sabha elections are just a year ahead. Would the documentary affect the popularity of PM Modi or would he emerge even stronger? Tune in to find out