Piramal Enterprises shares tank nearly 14% after company reports net loss of Rs 1,703 cr in March quarter
Shares of Piramal Enterprises on Tuesday plunged nearly 14 percent after the company reported a net loss of Rs 1,702.59 crore in the quarter ended 31 March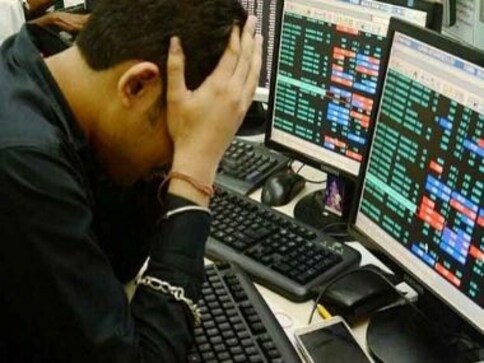 New Delhi: Shares of Piramal Enterprises on Tuesday plunged nearly 14 percent after the company reported a net loss of Rs 1,702.59 crore in the quarter ended 31 March.
On BSE, it plunged 9.99 percent to Rs 839.05, while the scrip of the company dived 13.87 percent to Rs 802.30 on NSE.
'We have made a provision for COVID, have enough cover based on our stress assessment'

Ajay Piramal speaks to CNBC-TV18 after Piramal Enterprises reported Q4 results, says the co has made a provision for #COVID19 in Q4 #4QwithCNBCTV18 pic.twitter.com/GljV5OWees

— CNBC-TV18 (@CNBCTV18Live) May 12, 2020
The Ajay Piramal-led firm on Monday reported a net loss of Rs 1,702.59 crore in the quarter ended 31 March, mainly on the back of additional provisioning in lieu of the challenges posed by the COVID-19
pandemic.
Click here to follow LIVE news and updates on stock markets
The company had reported a net profit of Rs 454.63 crore in the corresponding quarter of the last fiscal.
Its total income for the quarter also declined to Rs 3,341 crore from Rs 3,408.62 crore as the company is focusing on deleveraging its business.
"The COVID-19
crisis comes at a time when there is a prevailing slowdown. Therefore, the board thought it prudent to make an additional provisioning of Rs 1,903 crore, which has resulted in the total provisioning increase to Rs 2,693 crore, which represents 5.8 percent of the book," Piramal said.
India
Mumbai reported less than 400 daily COVID-19 cases after a gap of six days and witnessed only one fatality for the first time since 31 August
India
Maharashtra's COVID-19 recovery rate stands at 97.06 percent, while the fatality rate is 2.12 percent
India
Among the eight regions of Maharashtra, the Pune region reported the highest 1,483 new COVID-19 cases, followed by 970 cases in the Mumbai region