Petrol, diesel rates down by one paisa: It's a cruel joke, but why expect a cut when taxes on fuel remain unchanged?
It takes time for changes in global crude oil prices to impact domestic petrol and diesel prices.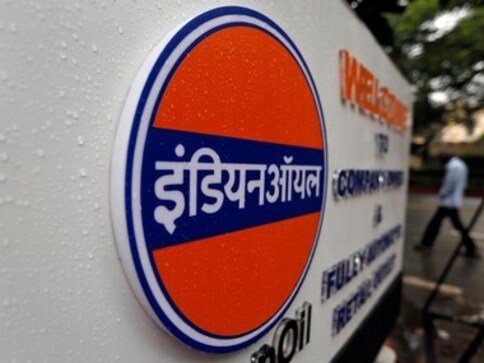 Twitterati trolling the Narendra Modi government and officials at oil retailing companies indeed had a fun-filled day when Indian Oil Corp (IOC) clarified that it will cut petrol prices by one paisa, and not by 60 paisa. The outrage is understandable as some major relief was expected after 16 consecutive days of rate hikes post the Karnataka Assembly election. In all, petrol prices were increased by Rs 3.8 per litre and diesel by Rs 3.38. And after this, a one paisa cut looks ridiculous.
A nearly four rupee hike was executed in a fortnight, while nothing much has changed on the taxes front, or with other components that add to the final retail price of fuel, except for a minor dip in the base price of crude oil.
It is illogical to ridicule the IOC for the one paisa figure after crude fell to $75 a barrel. Because retail prices on any given day don't reflect that day's crude oil price movements -- they track a 15-day average, as M K Surana, the chairman of the third-largest fuel retailer, Hindustan Petroleum (HPCL), explained in this interview to The Economic Times.
"There are some formulae on which the day-to-day prices are determined and that is the 15-day rolling price. Now, a part of the day-to-day spikes are taken care of because of the 15-day averaging. Media and analysts often ask us a day after crude prices rise why did fuel price not go up. There is a possibility that when prices are going up product prices may not go up. It may go up slowly because of the impact of the 15-day average. When it is coming down, it will not come down immediately," Surana said.
One must remember that oil marketing companies (OMCs) take multiple components into account to arrive at retail prices. One can find the break-up of retail fuel prices on the IOC website, but details about how OMCs decide on the quantum of hikes or cuts isn't in the public domain. Hence, for the time being, let's take the full one paise cut by IOC as a case of a random reduction based on its internal formula.
There are many theoretical solutions for the fuel price problem, but unfortunately economists don't decide fuel rates. For instance, an SBI research report claims to have found a way out of the fuel price deadlock. Citing an analysis of 19 states, it says for every $1/barrel increase in oil prices, the states could have gained at least an additional Rs 18,728 crore of revenue / Rs 2,675 crore additional revenue over and above the budget estimates.
"Given that these revenue if foregone will not impact states fiscal position, we estimate that on an average, states can cut petrol prices by Rs 2.65 /litre and diesel by Rs 2/ litre, if the entire revenue gain was to be neutralised," the report says. Secondly, states can impose VAT on base price and not on prices inclusive of Centre's tax, the report suggests. "If this was the case, diesel prices could further reduce by Rs 3.75 /litre and petrol prices by Rs 5.75/ litre. However, if this was to happen, the state will have to forego Rs 34,627 crore in tax revenues / 0.2 percent of consolidated fiscal deficit of states," the report says.
Now, the problem is that there are a lot of 'ifs' and 'buts' in the solution and it is unlikely to be a workable idea. Most state governments are running tight on finances and, even the BJP ruled states may not take these suggestions in good spirit.
The fact is that no solution has been found as yet for a reduction in fuel prices from the government's side — nothing on taxes or on margins charged by companies. It will take time for changes in crude price, if at all there is a meaningful change, to reflect in retail prices. That can come only if oil cartel OPEC decides (when it meets next month) to up crude production and if prevailing geopolitical concerns dissipate.
Domestically, fuel prices are decided by factoring in central excise duty, state-level levies and margins charged by oil retailers. When none of these have changed and the government is only making statements of an immediate solution, why do we expect even a one paisa cut?
also read
Entertainment
Vin Diesel and team once again delivers a high action-family entertainer with the perfect blend of emotional drama and swag
Entertainment
It's on the lower end of openings for the series which peaked with Furious 7's $142.2 million launch, the sole movie in the series to surpass $100 million out of the gates.
Entertainment
As Vin Diesel and company hit the action highway again in Fast X, we rank the films based on which ones are most and least likely to stand test of time