Petrol, diesel price cut revised to 1 paisa a litre; oil cos blame clerical error for saying cut will be 60 and 56 paise
Petrol and diesel prices in India are linked to Singapore gasoline prices and Arab Gulf diesel prices, which mostly track movements in crude oil prices.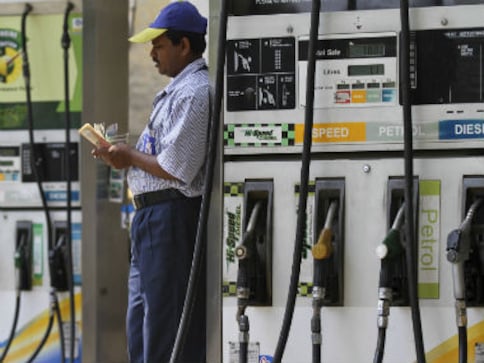 New Delhi: The reduction in petrol and diesel prices was today revised to just 1 paisa a litre each, with state-owned oil companies blaming clerical error for previously announcing a cut of up to 60 paise.
State-owned oil companies this morning announced reduction in petrol price by 60 paise to Rs 77.83 a litre and diesel by 56 paise to Rs 68.75 in Delhi. Within hours of the announcement, they revised the cut to just 1 paisa a litre each.
"The reduction was supposed to be 1 paisa but due to a clerical error the price prevalent on 25 May was communicated as today's price," a senior official of Indian Oil Corp (IOC), the nation's largest fuel retailer, explained.
Petrol in Delhi now costs Rs 78.42 per litre and diesel Rs 69.30.
The marginal reduction comes after 16 consecutive price increases since 14 May when fuel retailers ended a 19-day pre-Karnataka poll hiatus to pass on a spike in global oil rates.
In all, petrol price was increased by Rs 3.8 per litre and diesel by Rs 3.38 in that fortnight.
Prices vary from state to state depending on local sales tax or VAT (value-added tax). Delhi has the cheapest price among all metros and most state capitals.