No funding winter, funding always waiting to see more innovative startups: Nirmala Sitharaman to Network18
Finance Minister Nirmala Sitharaman said, 'The major push for startups happened in 2016 when the honourable Prime Minister announced a policy. And subsequently year after year giving concessions'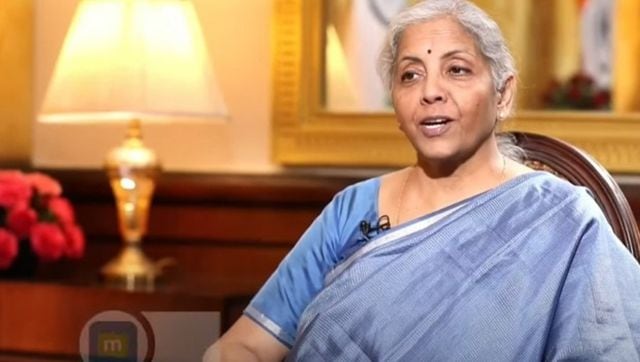 New Delhi: Union Finance Minister Nirmala Sitharaman on Friday said that funds are waiting to see more innovative startups from India and assured that there is no scarcity of funding.
In an exclusive interview with Network18 Group Editor Rahul Joshi on Friday (3 January), the finance minister said: "I think the funding is always waiting to see more innovative startups. It's not as if there is a funding winter or scarcity of funds."
Sitharaman's comment comes at a time when private equity and venture capital (PE/VC) funding to Indian startups declined to a 63-month low in January amid the rising macroeconomic uncertainties, a trend that is expected to continue at least till the first half of 2023.
"It's more about funds looking at the opportunities available for them. The major push for startups happened in 2016 when the honourable Prime Minister announced a policy. And subsequently year after year giving concessions," Sitharaman said.
Data shared Venture Intelligence with MoneyControl stated that in the month of January, Indian startups raised $630 million in from PE/VC investors across 121 deals, the lowest by value since September 2017.
Also Read: Indian markets are well regulated: Finance Minister Nirmala Sitharaman to Network18 
As per the data, startups raised $148.3 million across 39 deals in September 2017.
Investors have been going steady in funding high-growth ventures amid uncertainties caused by accelerating inflation, rising global interest rates, the specter of recession confronting the West, and the war in Europe that has disrupted supply chains.
Union Budget 2023, presented on 1 February, has thrown another curveball at startups. As per experts, a new tax provision could severely dent startup investments in the country by foreign investors such as SoftBank, Tiger Global, Alpha Wave and Sequoia.
This is because an exemption for money raised from foreign investors under the so-called angel tax regime has been done away with in the Finance Bill 2023. However, the exemption for investments made by SEBI-registered alternative investment funds continues.
The angel tax regime was started in 2012 as an anti-abuse measure to prevent money laundering. It mandated that a startup's fundraise could be taxed whenever the funding round happened at a valuation more than the fair value of shares – as determined by a merchant banker.
Read all the Latest News, Trending News, Cricket News, Bollywood News,
India News and Entertainment News here. Follow us on Facebook, Twitter and Instagram.
World
Sri Lanka's High Commissioner Milinda Moragoda met India's Finance Minister Nirmala Sitharaman during which he discussed steps to attract Indian investments to his country
Business
As the House resumed at 6 pm, Union Finance Minister Nirmala Sitharaman moved the Demands for Grants for 2023-24 and relevant appropriation Bills for discussion and voting