Meet Rekha Jhunjhunwala: Woman who earned crores a day for 2 months with 1 stock
According to Trendlyne, as of 22 March, Rekha Jhunjhunwala publicly holds 29 stocks with a net worth of over Rs 31,684.6 crore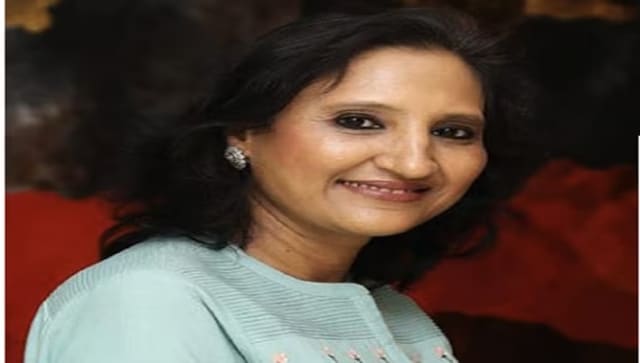 Rekha Jhunjhunwala is an Indian stock market investor and the wife of the Late Rakesh Jhunjhunwala. Rakesh was a renowned Indian businessman, trader, investor and a philanthropist. Her late husband left her a fortune and stock portfolio when he died in August 2022. M3M Hurun's 2023 Global Rich List ranked Rekha Rakesh Jhunjhunwala and family on the top list of 16 new Indian billionaires.
Who was Rakesh Jhunjhunwala?
Rakesh Jhunjhunwala, owned Rare Enterprises, a private equity investment and asset management firm based in Mumbai. The stock market predictions and bullish outlooks of Jhunjhunwala earned him the title of "India's Warren Buffett" or the "Big Bull of India". Forbes estimated his net worth at $5.8 billion in August 2022. Titan, a Tata Group company, was one of his investments.
On 22 March, 2023, Rakesh Jhunjhunwala was awarded the Padma Shri posthumously for his work in trade and industry.
As per a report by The Times of India, Rakesh Jhunjhunwala had a strong belief in India. With an initial capital of Rs 5,000, Jhunjhunwala became one of the most successful and richest investors in India. During an interview with TOI in 2011, he said he dreamed of earning Rs 1 lakh a month when he had entered the market in 1985. Three decades later, he was earning several crores per day.
Rekha Jhunjhunwala: Education and career 
A graduate of Mumbai University, Rekha Jhunjhunwala married "India's Big Bull" in 1987. Their three children are Nishtha, Aryaman, and Aryaveer.
According to Trendlyne, a platform for stock, MF selection and portfolio management, Rekha Jhunjhunwala earns around Rs 650 crore each month. As per the latest corporate shareholdings filed, Rekha Jhunjhunwala publicly holds 29 stocks with a net worth of over Rs 31,684.6 crore. Titan, Metro Brands, Star Health, and Allied Insurance Company are among Rekha's top stocks, which were inherited from her late husband.
Rekha Jhunjhunwala's most valuable listed holding is Titan, which is part of the Tata conglomerate. Titan's shares have risen 65 percent in the past two months. Rekha Jhunjhunwala has been among the biggest stock market gainers. She has earned Rs 2400 crore over the last two months, or Rs 40 crore a day.
Titan's shares have become 512 rupees more expensive since Rekha Jhunjhunwala's stake has increased its value by Rs 2400 crores. She owns 4,69,45,970 shares, or 5.29 percent. Her net worth is estimated at $ 5.7 billion, according to Forbes.
Read all the Latest News, Trending News, Cricket News, Bollywood News,
India News and Entertainment News here. Follow us on Facebook, Twitter and Instagram.