Guess what Modi is having for dinner with Obama? Nothing!
The Navratri festival (a Hindu festival during which many Indians fast for nine days) begins from Sep 25 and ends with Dussehra on Oct 3. Modi would be in the US from Sep 26 to 30.
New Delhi/Washington: Prime Minister Narendra Modi's Navratri fast, which he is known to steadfastly abide by has thrown Washington into a tizzy. What would they serve Modi for the Sep 29 and 30 repasts during his summit meeting with President Barack Obama? And what is even more troubling is how can the host eat when the guest would be sipping nimbu pani (fresh lime water)?
The Navratri festival (a Hindu festival during which many Indians fast for nine days) begins from Sep 25 and ends with Dussehra on Oct 3. Modi would be in the US from Sep 26 to 30.
The prime minister is reported to be observing the Navratri fast for the past four decades and would adhere to it during his major foreign policy sojourn to the US.
News that Modi would not be eating has thrown cold water on the elaborate menu being planned on Sep 29 for a private repast (whether dinner or lunch has yet to be worked out) that the White House is to host for the leader of over 1.2 billion people.
"The question is what will they serve Modi? Nimbu pani and more nimbu pani? Or may be nimbu pani with some different flavor? Things are still being worked out.. everyone is extremely busy with the visit," a source in the know of things told IANS declining to be named.
The prime minister's fast has also caused a ripple over the Sep 29 private repast that would see Modi and Obama - the leader of the world's biggest democracy and the leader of the world's oldest democracy - in a quiet retreat, working out ways to give a fillip to a flagging bilateral relationship.
"The troubling question is: How can the host be eating when the guest would be on fast," the source added.
Before news that Modi would be observing fast was known, the White House was thinking up interesting vegetarian fare, including Indian cuisine, for the strictly vegetarian prime minister. But now it looks likely to be fruit juices and fruit dessert!
Indian envoy S. Jaishankar is known to be busy working out Modi's trip to the last minute detail.
Jaishankar, whose name was being flagged during the initial days of the Modi government as likely to be brought in to the centre in a top diplomatic position, has taken complete charge of the prime minister's US trip, another source said.
Modi arrives in New York on Sep 26 and would address the UN General Assembly on Sep 27 afternoon which would be his first global speech to an audience of nearly 200 world leaders and foreign ministers.
He is to address the Indian American community the following day at Madison Square Garden, which is being billed as a major event to be telecast live.
While the official itinerary is not out, on Sep 28 Modi is to attend a private reception hosted by Indian ambassador to the UN Asoke Mukerji and on the following day is to fly to Washington to meet leaders of the US Congress, India Caucus. September 29-30 are the two days reserved for the summit with Obama.
IANS
Find latest and upcoming tech gadgets online on Tech2 Gadgets. Get technology news, gadgets reviews & ratings. Popular gadgets including laptop, tablet and mobile specifications, features, prices, comparison.
World
Around 40 higher education institutions filed declarations in support of the lawsuit, including Yale University, DePaul University, the University of Chicago, Tufts University, Rutgers University and state universities in Illinois, Maryland, Massachusetts, Minnesota and Wisconsin
World
Joe Biden's political trademark was a blue-collar Everyman style, but from the start of his Washington career he had prioritised foreign policy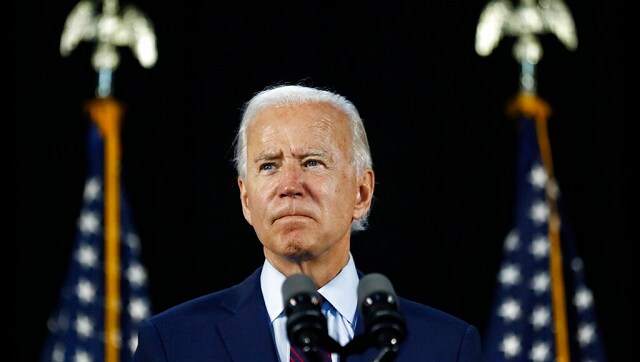 World
'Our strategic partnership with India was a high priority in the Obama-Biden administration and will be a high priority if I'm elected president,' said Joe Biden during a virtual fund raiser event on Wednesday.