Karnataka poll results: Yeddyurappa's loan waiver googly may or may not hit the wicket, but banks better prep for a blow
Karnataka CM Yeddyurappa's move may remain just an announcement if the looming numbers game isn't in his favour. But banks will get out bowled by his googly.
Shortly after taking oath, Karnataka chief minister BS Yeddyurappa announced a farm loan waiver that he said will benefit one lakh farmers in the southern state.
In Karnataka, where agriculture is one of the mainstays of the economy, the announcement would have appeased even Congress and JD(S) supporting farmers as the term 'farm loan waiver' carries an evergreen charm that none can contest.
Indian mythical stories often refer to a weapon -- the so-called Brahmastra -- that doesn't have a counter weapon, except for another Brahmastra.  The loan waiver announcement is a Brahmastra of sorts from this politician, leaving his rivals with no options but to retaliate with the same weapon.
P Chidambaram used it brilliantly during the UPA era. Prime Minister Narendra Modi used it during the UP elections, Congress leader Rahul Gandhi has been using it wherever he goes, and so do the regional parties, right, left or centre. Remember, Yeddyurappa's chief ministership is provisional as on date. If he fails to prove his majority on the floor of the house in Bengaluru within two weeks, the loan waiver announcement,  that sure was a part of the BJP's election manifesto, will lose all value.
But, understand the trick here. Even if he fails the floor test and his chief ministership is short, Yeddy can go to town and claim that he did what he promised to voters and cite it loan waiver as an incontestable proof in 2019, when Lok Sabha poll campaigns connect with Karnataka's voters, seeking their support.
Another political consequence of Yeddy's announcement is that it leaves the Congress and the JD(S), should they manage to return power in Karnataka post a failed floor test, with no option but to announce the same, or probably top it up to make it more attractive. That's about the political aspect of Yeddy's magic today.
Now, another side of the Yeddy announcement is that irrespective of whether this loan waiver announcement actually materialises or not, banks are sure to see a spike in their farm NPAs (yet another round) from this week itself. For sure, farmers will not be too bothered about whether this actually happens or not, if one looks at empirical evidence from the past. A good number of Karnataka's farmers, in all likelihood, will stop repaying loans immediately. This has happened after the 2008 UPA loan waiver announcement, during the 2010 Andhra Pradesh microfinance crisis when then TDP asked people not to repay banks, and this has happened in UP, Maharashtra and wherever else loan waivers have been announced. Already, farm loan NPAs constitute a big portion of any lender's bad loan kitty. This is particularly true for public sector banks (PSBs) whose life is devoted to lending to the vote bank and to rolling out the government's populist agenda.
If one looks at the State Bank of India (SBI), nearly 10 percent of its NPAs are from farm loans. Loan waivers never really help farmers and, on the contrary, destroy the credit culture instantly. As this writer said in an earlier column, loan waivers offer temporary reprieves to farmers. Unless the fundamental reasons that triggered the current situation do not change, farmers will require several rounds of loan waivers after every failed crop season. Responsible politicians, who are serious about farmer welfare, should educate farmers about the perils of loan waivers and think of long-term solutions, like relying on technology to improve farm infrastructure and free the farmer from the grip of greedy middlemen.
Yeddyurappa's announcement may remain just an announcement if the looming numbers game isn't in his favour. But banks are sure to get out bowled by the Yeddy googly.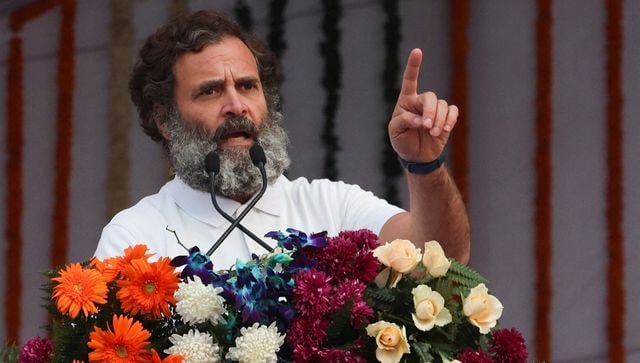 India
Congress leader Rahul Gandhi has been sentenced to two years in prison by a Surat court in a 2019 criminal defamation case over his alleged remarks about the 'Modi surname'. The Wayanad MP now faces the risk of disqualification from Parliament
World
Members of Congress have been demanding information about the August 2021 withdrawal from Afghanistan after 20 years
World
Xi also thanked the thousands of delegates at Beijing's Great Hall of the People for giving him a third term, vowing to 'take the needs of the country as my mission, and the interests of the people as my yardstick'