Raje, Rahul jump on loan waiver bandwagon: Easy tool for politicos to win votes, but quick fix only hurts farmers in long run
The latest round of loan waivers has come from Rajasthan chief minister Vasundhara Raje who on Monday announced that all loans of small and marginal farmers amounting up to Rs 50,000 will be waived, which would cost the exchequer around Rs 8,000 crore.
The latest round of loan waiver comes from Rajasthan chief minister Vasundhara Raje.
On Monday, Raje announced that all loans of small and marginal farmers of up to Rs 50,000 will be waived, which would cost the exchequer around Rs 8,000 crore.
Raje has thus joined the club of other chief ministers in BJP-ruled states of Maharashtra and Uttar Pradesh to waive farmer loans. And it's not just BJP. In the Opposition camp too, loan waiver continues to be a favourite poll plank. Congress president Rahul Gandhi, who is campaigning in Karnataka ahead of the Assembly polls, has demanded a loan waiver for farmers from the state.
Rahul's argument is that if corporate loans can be waived, why not farmer loans? What Rahul forgets is that two wrongs don't make a right. By promising or executing farm loan waivers, both Rahul and Raje are deepening the crisis in the banking sector with a damaging exercise which has, time and again, proved to be an effective tool to kill the credit culture and cause a spurt in bank non-performing assets (NPAs).
If one looks at the periods post the loan waiver announcements, state-run banks in Andhra Pradesh, Uttar Pradesh, Maharashtra and Punjab — wherever such loan waivers were announced to win votes — saw an almost instant rise in their NPAs.
It's also true that there has been a large-scale write-off of corporate loans in the past four years (around Rs 1.7 lakh crore). These include loans given to some wealthy, well-known figures in the corporate world. Many such write-offs are subject to dispute with critics raising questions whether these cases were indeed genuine. But one mistake is no excuse to commit another.
When Rahul cites corporate write-offs as a reason to do the same with farmer loans — a demand he raised during the Uttar Pradesh poll campaign — he is turning even the honest borrower into a potential loan defaulter. Rahul could have done some homework and looked at the history of farm loan waivers. Evidence from the 2008 UPA-sponsored Rs 70,000 crore farm loan waiver and similar schemes shows that loan waivers never really helped farmers.
In fact, it destroyed the credit culture of an entire geography for a prolonged period and has damaged the health of banks and state exchequers. Today, NPAs from agriculture constitutes a major chunk of bad loans of state-run banks. For State Bank of India, nearly 10 percent of its total farm loans have already turned bad.
As this writer has cautioned in earlier columns, loan waivers offer only temporary reprieves to farmers. Unless the fundamental reasons that have caused the current plight do not change, farmers will require several rounds of loan waivers after every failed crop season. Responsible politicians, who are serious about farmer welfare, should make farmers aware about the perils of loan waivers and think of long-term solutions using technology to improve farm infrastructure and free the farmer from the grip of greedy middlemen.
Also, the solutions to agrarian woes lies in making sure proper insurance cover for the farmer, ensuring he gets the right price for his crop and access to cheap fertilisers, farm equipment and information without hassle. Farm loan waiver is an easy tool for the politician to win votes, but is not a solution to the problems of the farmers in the fields.
If corporations have taken undue advantage of the banking system and looted public money, the role of the banker-corporate nexus should be investigated and the guilty should be brought to book. Rahul's intent to help the grieving farmers is laudable, but the Congress president's logic of loan waiver is fundamentally flawed and will only help encourage more farmers to join the protests seeking freebies.
It is not begging bowls that our farmers need, but realistic solutions to their problems. It's time politicians stopped waving the loan waiver card to farmers and bring about an awareness that benefits them. Both Raje and Rahul are only damaging the banking system and deepening the crisis in the farm economy.
Agriculture non-performing assets
Bank
Agri loans
Agri NPAs
% of NPAs to agri loans
Quarter end
Bank of Maharashtra
14,956
2,331
15.6
Dec-17
Bank of Baroda
46,651
6,963
14.9
Dec-17
Oriental Bank
21,294
3,094
14.5
Dec-17
Uco Bank
19,819
2,539
12.8
Sep-17
Bank of India
47,535
4,873
10.3
Sep-17
SBI
1,94,055
19,344
10.0
Dec-17
Union Bank of India
44,232
2,676
6.0
Dec-17
Central Bank
38,740
2,086
5.4
Sep-17
Andhra Bank
29,289
1,314
4.5
Dec-17
Vijaya Bank
16,740
566
3.4
Dec-17
*Figures in Rs crore
Data support from Kishore Kadam
News & Analysis
Pegasus is a spyware suite sold by Israeli company NSO Group to "vetted government clients". It is used to compromise and conduct surveillance on targeted Windows, Mac computers, and also Android and iOS smartphones
India
Gullible youngsters are never encouraged to question the motives of the far-Left. They are told that the Leftist ideology is one of compassion, dissent and resistance, standing for the poor and the underdog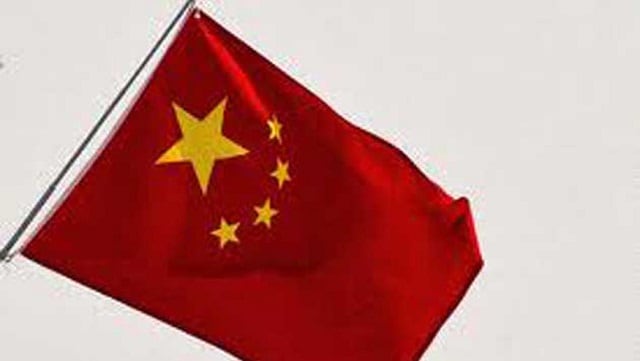 India
If China can creep its way into injecting its dark ideology in the world's most powerful democracy, it is difficult to believe that it has not compromised India's own political, academic and media ecosystems.