Institutes of Eminence: Question to ask is why more applicants didn't get the status, not why Jio Institute got it
The Institutes of Eminence status is being given to an institution that holds the potential to be a world-class university in the years to come.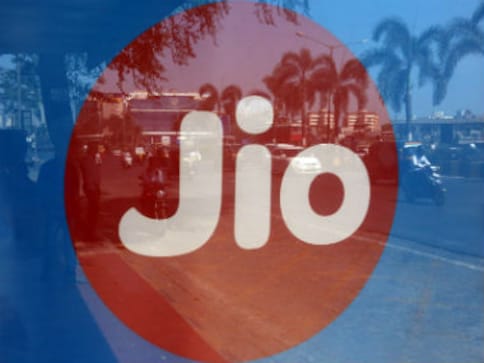 The central government's announcement granting Institute of Eminence (IoE) status to the yet-to-launch Jio Institute has evoked sharp criticism on social media, with the Congress accusing the Bharatiya Janata Party (BJP) of favoritism. But the question to ask isn't why Jio Institute received clearance - the Centre has issued a clarification that offers a reason - but why the government isn't inviting a few more private universities to perform a similar function.
Here's a primer that argues in favour of my proposal:
1. The IoE status is being given to an institution that holds the potential to be a world-class university in the years to come.
2. Public universities will receive Rs 1,000 crore each for the next 10 years while private universities will not get any monetary support from the government.
3. However, IoE status will ensure that the regulatory oversight is eased for such universities to pursue excellence.
4. For the first time, the government concedes that regulation impedes the pursuit of excellence. It is an oxymoron.
5. Currently, universities cannot appoint foreign faculty, cannot collaborate, partner, exchange, cooperate with any foreign university, or cannot innovate unless they obtain permission from the University Grants Commission/HRD ministry.
6. Creating a world-class university is an expensive proposition. Just the right intent wouldn't suffice. HKUST, set up in 1991 is the youngest university that is world class. It had a corpus running into billions. Its research funding today is close to $700 million. It has faculty and researchers from the top 40 universities in the world.
7. If there is any corporation in India which can fund in billions and operate on a large scale, Reliance would be it.
8. Reliance can also ensure that the world's best faculty and researchers consider employment at such an institution with seriousness; getting them to work in India will be an expensive affair.
9. The collaborations and partnerships that Reliance can strike with the best universities around the globe should not be underestimated.
10. The only fault in the IoE proposal is a lack of ambition; the number of such universities has been whittled down to 6 from a proposed 20, primarily because the government could not find the Rs 10,000 crore to fund such a project; all they could allocate was Rs 3,000 crore, after a four-year delay.
No university in India is well-funded and rarely do they invest in research. Instead, they are largely teaching shops that create glorified pencil-pushers and not entrepreneurs and researchers. It's time we changed this.
This article is an amended version of the Facebook post by the author
(The author is the founder and chairman Careers 360)
Disclaimer: Reliance Industries Ltd., is the sole beneficiary of Independent Media Trust which controls Network18 Media & Investments Ltd which publishes Firstpost
World
The report compiled by research platform Hurun in coordination with real-estate group M3M, mentioned that the RIL chief occupied ninth rank globally with a net worth of $82 billion
World
The UN University on Thursday released the Global Water Security 2023 Assessment, which stated that 33 countries from three different geographic regions have high levels of water security. Nevertheless, all regions also featured countries with low levels of water security
Explainers
According to a recent study, dinosaurs as large as buses and five-storey buildings survived because of their unique bones, which are hollow filled with little air sacs