In his first budget address, President Ram Nath Kovind reiterates govt's pledge to double farmers' income by 2020
President Kovind in his budget address says it is result of hard work of farmers that there has been a record production of more than 275 mn tonnes food grains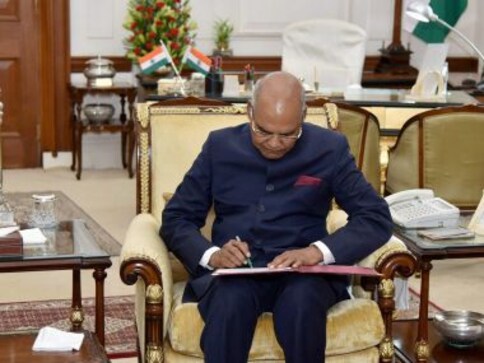 New Delhi: President Ram Nath Kovind on Monday said the Central government is committed towards doubling the farmers' income by 2022. "My government is committed to double the farmers' income by 2022," the President said in his address to a joint sitting of parliament on the first day of the Budget Session.
He said that farmer markets across the country are being connected online and so far, farm products worth more than Rs 36,000 crore have been sold through eNAM - the digital National Agriculture Market.
"It is the result of the hard work of farmers, there has been a record production of more than 275 million tonnes food grains and over 300 million tonnes of fruits and vegetables," he said.
Click here for live updates on the Economic Survey 2018.