Icra downgrades Jet Airways' long-term borrowing programme amid steep increase in fuel prices, rupee depreciation
Rating agency Icra has downgraded Jet Airways' long-term borrowing programme to B from BB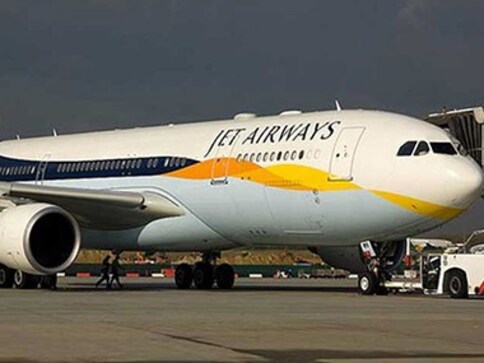 Rating agency Icra on Thursday downgraded Jet Airways' long-term borrowing programme to B from BB, a media report said.
While BB rating is considered to have moderate risk of default regarding timely servicing of financial obligations, B rating is considered to have high risk of default regarding timely servicing of financial obligations.
According to a report The Economic Times, the rating was assigned to Jet Airway's Rs 698.9-crore, non-convertible debenture programme, Rs 4,970 crore of long-term loans, Rs 645 crore of long-term, fund-based facilities, and Rs 700 crore of long-term and non-fund based facilities. This is the third rating downgrade in five months for the beleaguered carrier, said a report in Business Standard
"The rating downgrade considers the delays in the implementation of the proposed liquidity initiatives by the management, further aggravating its liquidity strain. The company continues to witness deterioration in its operating and financial performance because of the steep increase in jet fuel prices and rupee depreciation and its inability to pass on the same to the customers," Icra said in its report.
The credit rating agency added that domestic airline industry continues to face headwinds of rising fuel costs and weak pricing power due to excess competition.
Meanwhile, Jet Airways, on Thursday, said that it has received around Rs 258 crore from Jet Privilege, its customer loyalty programme, for advance ticket sale.
The fresh funding came as a lifeline to the Naresh Goyal-promoted full-service carrier, which has been in financial turbulence amid losses, caused by high jet fuel prices, rupee depreciation and inability to raise fares due to cut-throat competition.
The cash cruch has forced the airline to delay salaries to its employees, while the management had taken a major cuts in their remunerations.
In May, Icra had lowered credit ratings on Jet Airways' short-term and long-term loan facilities citing weakened financial performance as the airline was unable to pass on the rise in jet fuel prices to the customers.
After posting a Rs 1,036 crore loss in the three months ended March 2018 mainly due to high oil prices and a weaker rupee, Jet Airways had said that it might see a rise in debt for the next one or two quarters.
With inputs from PTI