Icra lowers ratings on Jet Airways' loan facilities following weak Q4 financial performance
Rating agency Icra on Monday lowered credit ratings on Jet Airways' short-term and long-term loan facilities citing weakened financial performance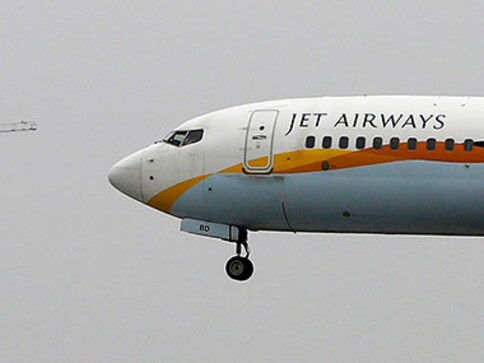 New Delhi: Rating agency Icra on Monday lowered credit ratings on Jet Airways' short-term and long-term loan facilities citing weakened financial performance as the airline is unable to pass on the rise in jet fuel prices to the customers.
After posting a Rs 1,036 crore loss in the three months ended March 2018 mainly due to high oil prices and a weaker rupee, Jet Airways last week said that it may see a rise in debt for the next one or two quarters.
According to Icra, the credit profile of Jet Airways would continue to remain stretched in the medium term until the domestic airlines industry is able to pass on the increase in jet fuel prices to the customers through an increase in fares.
"The rating downgrade considers the weakened operating and financial performance of the company because of its inability to pass on the increase in jet fuel prices to the customers," Icra said in its report.
While noting that timely implementation of "liquidity initiatives" by Jet Airways is a key rating sensitivity, it said the airline industry continues to face headwinds of rising fuel costs and weak pricing power due to excess competition.
The agency has lowered the long-term rating assigned to Jet Airways' Rs 698.9 crore non-convertible debenture programme. Besides, the ratings on Rs 3,574.7 crore long-term loans, the Rs 645 crore long-term, fund-based facilities and the Rs 600 crore long-term, non-fund based facilities have been downgraded.
These long-term ratings have been revised to 'BB+' from 'BBB-'. 'BB' rating indicates a moderate risk of default.
Further, the agency has lowered the short-term rating assigned to the airline's Rs 3,950 crore short-term, non-fund based facilities 'A4+' from 'A3'.
'A' rating indicates high credit risk and are susceptible to default.
"The company has large debt repayments due over FY2019 (Rs 3,120.3 crore), FY2020 (Rs 2,444.5 crore) and FY2021 (Rs 2,167.9 crore)," Icra said.
According to the agency, continued support from Etihad Airways is fundamental towards turning Jet Airways around and improving its liquidity profile.
A strategic partner, Etihad holds 24 percent stake in the domestic carrier.
The overall credit profile of the company has deteriorated, characterised by an increase in debt levels and weakened liquidity. The net worth also continues to remain negative, it added.
"With a considerable portion of the company's expenses, including financial/ operating lease payments, fuel expenses and a significant portion of aircraft and engine maintenance expenses, being denominated in the US dollar, the company is exposed to foreign exchange risk," the report said.