ICICI Securities' shares zoom nearly 14% after company clocks 28% rise in Q4 net profit
Shares of ICICI Securities on Friday jumped nearly 14 percent, a day after the company reported a 28 percent rise in profit after tax for the March quarter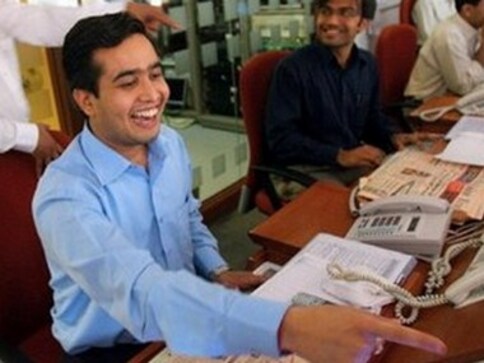 New Delhi: Shares of ICICI Securities on Friday jumped nearly 14 percent, a day after the company reported a 28 percent rise in profit after tax for the March quarter.
The scrip zoomed 13.80 percent to Rs 429 on the BSE.
On the NSE, it rose 13.77 percent to Rs 430.
ICICI Securities on Thursday reported a 28 percent increase in profit after tax at Rs 156 crore for the March quarter on account of growth in revenue and changes in statutory tax rates.
Click here to follow LIVE news and updates on stock markets
In comparison, the company had posted a profit after tax (PAT) of Rs 122 crore in the corresponding period of 2018-19, ICICI Securities (I-Sec) said in a statement.
The financial services firm''s revenue rose 13 percent to Rs 482 crore in the quarter under review from Rs 428 crore in the year-ago period, supported by growth in retail equities and allied business.
I-Sec attributed the increase in quarterly PAT to growth in revenue and changes in the statutory tax rates.
Fwire
Muthoot is aiming to garner up to Rs 250 crore through NCDs, and would have the option to retain an over-subscription of up to Rs 250 crore for issue of additional NCDs aggregating to a total of Rs 500 crore, as per the company's draft prospectus filed with Sebi.
Investing
Many brokers are now luring investors with an investing technique called 'concept investing', which basically requires picking stocks on the basis of a study or a concept.
Biztech
'The Enterprise Tech Show' will open its doors on April 22, 2009, and continue through April 24, 2009.