ICICI Bank loan row: Deepak Kochhar's NuPower Renewables received investments from Ravi Ruia's son-in-law's firm
Chanda Kochhar's husband Deepak Kochhar's NuPower Renewables Pvt Ltd reportedly got investments worth Rs 325 crore from Mauritius-based Firstland Holdings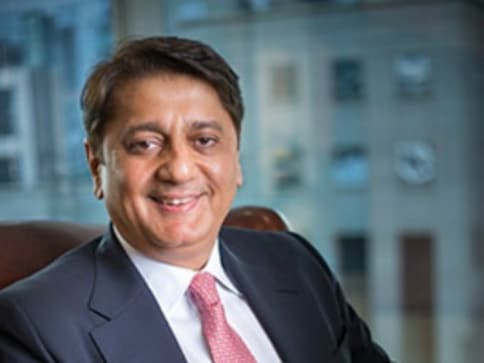 If media reportage is anything to go by, ICICI Bank could just get dragged into another controversy.
The lender's MD and CEO Chanda Kochhar's husband Deepak-owned NuPower Renewables reportedly received investments worth Rs 325 crore, between 2010 and 2012, from a Mauritius-based company called Firstland Holdings.
Firstland is owned by Nishant Kanodia, who is the son-in-law of Essar group co-founder Ravi Ruia, according to a media report that cited records available with the Registrar of Companies (RoC).
Incidentally, ICICI Bank, in 2010, was the lead banker in a consortium of Indian banks that extended a $530 million loan to Essar Steel Minnesota LLC, reported The Indian Express.
Responding to the reportage, Firstland Holdings said it "...had made investments in NuPower in 2010 and 2011. This investment was sold in 2013 to a private equity fund and Firstland recovered its full investment. None of the Kanodia group companies have any loans from ICICI."
Meanwhile, the Essar group, in its response, told the newspaper that it had "not made any investments in Firstland or NuPower. However, the newspaper has records that show that Essar Capital Holdings Limited did invest Rs 163.54 crore in Firstland subsidiary Matix Chemicals and Fertilisers.
On 18 April, the Central Bureau of Investigation (CBI) questioned a NuPower Renewables official in connection with a Rs 3,250 crore ICICI loan to the Videocon group. The agency is conducting a preliminary enquiry in the Videocon loan row and has named Deepak, Videocon promoter Venugopal Dhoot and others in its enquiry, as it seeks to determine alleged wrongdoing in the sanctioning of that loan.
Earlier, it was reported that NuPower Renewables received investments of over Rs 320 crore in five tranches from Mauritius.
The Reserve Bank of India (RBI) knew of NuPower securing the aforementioned funds. The RBI even looked into the matter and put out a report in 2016, saying it could not trace the origin of the funds, raised between March 2011 and May 2012, beyond Mauritius-based entities Firstland Holding and DH Renewables,
The central bank's attempt to trace the origin of those funds followed a March 2016 whistleblower complaint about ICICI Bank boss Chanda Kochhar and her family's links to the Videocon group, post the sanctioning of the Rs 3,250 crore loan.
With inputs from agencies