GST input tax credit scam worth Rs 450 crore busted; fake bills provider still at large
To pocket Rs 450 crore, several businesses are said to have issued fake bills worth around Rs 2,500 crore.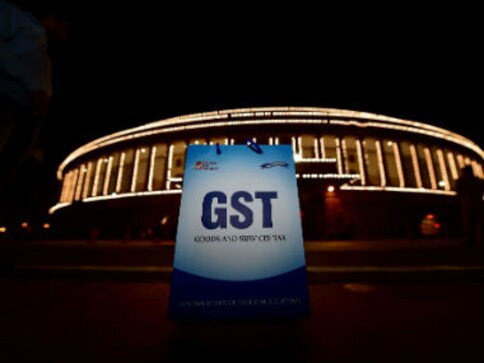 The Directorate General of Goods and Services Tax Intelligence (DGGSTI) has reportedly busted a scam that involves businesses issuing fake GST bills in order to pocket so-called input tax credits (ITC), worth some Rs 450 crore in this case.
According to a report in the Financial Express, the value of the fake bills is estimated to be around Rs 2,500 crore. The report said the fraudster who issued these bills is absconding. But that hasn't stopped authorities from issuing summons to businesses that produced these fake bills, to claim tax credits.
Meanwhile, the DGGSTI, on Monday, unearthed a fraud in Jaipur that involved a gang generating fake GST bills to claim ITCs. The gang, according to a report in Hindustan Times, is also involved in issuing GST registration numbers in the names of dead people.
"A total GST evasion of Rs 58 crore under section 132(1) of CGST Act, 2017, has been detected so far. Three people have been arrested and sent to judicial custody until June 2," DGGI additional director general (ADG) Rajendra Kumar was quoted as saying by Hindustan Times.
The GST fraud was busted followed search operations at 21 business and residential establishments in Rajasthan, Madhya Pradesh, Uttar Pradesh and Delhi on 18 May.
Firstpost could not independently verify whether the two incidents are connected.
It is worth mentioning here that the GST department had, last week, arrested two persons in Mumbai for allegedly duping the exchequer of Rs 127 crore, by issuing fake GST invoices and not paying the service tax.
Amit Upadhyay (40) and Asad Anwar Sayed (42) were remanded to judicial custody for 15 days by a Mumbai court. Between April 2016 to June 2017, Upadhyay, a Mumbai-based businessman, collected service tax of Rs 47 crore but did not deposit the amount with the Service Tax department. Further, he allegedly received Rs 79.38 crore through fake GST invoices generated with the help of Sayed, who owns a computer solutions company, with the intention of evading tax.
With inputs from PTI
also read
India
Crores of BJP workers, over 300 MPs and more than 1400 MLAs will vigorously participate in this program to take the public welfare policies and achievements of the Modi government to the public. The achievements of the BJP government will reach everyone.
India
Investigating officers have revealed that relevant call records between the suspect and the deceased girl have been found, based on which interrogation of the accused was underway
India
Electricity bills will be waived for all households regardless of their total consumption per month, Gehlot said