Infosys CEO resigns: Narayana Murthy's Indira canteen approach hits Vishal Sikka's innovative style
Murthy may yet have a say in what might be his Third Coming to Infosys -- if not in an explicit way, at least in a significantly influential way, despite his failed attempt at restoring the company's glory.
Were the flooded streets of Bangalore-turned-Bengaluru this week an omen for its symbol of pride? Can a cranky old system in love with its past glory cope with the pangs of change in a new-new digital age?
In a giant chessboard called Infosys, whose manicured suburban campus was described by former prime minister Atal Behari Vajpayee as a modern Indian temple, the king has fallen in a palace coup.
Or, was he just a pawn in a great game?
There are more questions than answers following the sudden exit of Vishal Sikka as chief executive officer of the software bellwether -- and despite the official gloss of his continuing as executive vice-chairman and his own attempts to ensure a smooth transition, there is much in the tone and tenor of his resignation letter that suggests anguish and anger -- hardly what you expect for a man trying to reinvent a company in its biggest crisis yet since its founding in 1981.
Stripped of its formalities and detail, in plain colloquial English, Sikka's letter may be briefly paraphrased thus: "You guys need tremendous innovation, creativity and team spirit to win in an age where machines are throwing people out of jobs and global politics sucks. Since you don't get it and what's more, giving me pains when I need support, I am getting the hell out of here."
Management guru Peter Drucker's famous saying, "Culture eats strategy for breakfast," is sailing like a paper boat in the flooded streets of downtown Bangalore and circling over the lush-green Electronic City campus -- like an apparition from a Marquez tale.
Only a day ago, I was pontificating over the need for co-founder and elder statesman N R Narayana Murthy to stay hands-off but play an activist outside role to help the company. It transpires in hindsight that what was on over the past year was not a tale of cribbing but a veritable corporate coup d'etat by an ancient regime.
Murthy's latest e-mail missive in which he effectively moved the piece that said "Check" on the chessboard confirms any lingering doubt. By being described as more "CTO than CEO" Sikka was not just being rapped on the knuckle through a series of moves that questioned his acquisition and separation payouts. He was, in effect, encircled like Abhimanyu in the Mahabharata.
I was right when I wrote that Sikka is moving ahead like Modi but Murthy is not like Lal Krishna Advani to bear his sidelining in silence. But I was not right enough. It seems Murthy was on a decisive campaign to oust the incumbent CEO.
Sikka, who spent many hours extolling the virtues of innovative "design thinking" to take Infosys forward, was cornered towards what I might call "resign thinking."
He was flying royal kites while being a pawn, it seems. Endgame.
Murthy may yet have a say in what might be his Third Coming to Infosys -- if not in an explicit way, at least in a significantly influential way, despite his failed attempt at restoring the company's glory.
Battalions of software engineers in the nearly 200,000-strong Infosys army, less creatively enchanting than Sikka but fiercely loyal to Murthy's passion for simplicity and inclusiveness, are likely to cheer Murthy. They would mostly prefer Murthy's "Indira canteen" model of the services business built on low-cost and high discipline to Sikka's demanding gourmet software. Monsoon madness and cheers for the cut-rate canteen are both flavours of this week in Bangalore.
The real questions should come in the coming days from institutional investors who have favoured Infosys for two decades now. Early signs are that they are far from happy and the share buyback announced a day before Sikka's exit seems like a waste of money for shareholder value.
Is Murthy's social enterprise style of austere armies providing efficient services good enough to sustain high growth and profitability in the age of automation? Is there a bullet that Infosys failed to bite? Are questions raised by Murthy in the run-up to Sikka's exit truly relevant or did they miss the wood for the trees?
The answers are blowing in the winds of the Garden City. Watch out now for what deep-pocket shareholders and big-ticket customers say. Because he who pays the piper calls the tune.
(The author is a senior journalist. He tweets as @madversity)
Here is the full text of the resignation email sent by Vishal Sikka
India
The minister's statement, which was laid on the table of the House, called the reports on the Pegasus scandal an 'attempt to malign the Indian democracy and its well-established institutions'
News & Analysis
UP Police had sent a notice to Twitter India MD seeking his personal appearance as part of its probe into a communally sensitive video uploaded by a user on Twitter platform.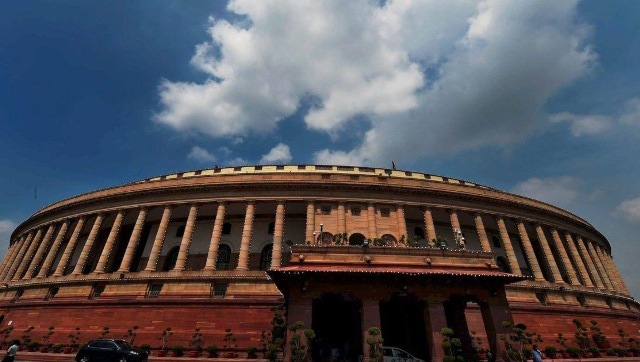 India
Meanwhile, the Lok Sabha Speaker is extremely upset with the behaviour of the MPs in the House and is of the opinion that anybody who is a repeat offender is likely to be suspended in the future for the entire period of the Lok Sabha term, sources told News18