First day of Rs 2,000 currency exchange gets off to a rocky start across cities: What banks said
RBI governor Shaktikanta Das had on Monday said people should not panic and rush to return or exchange their Rs 2,000 currency notes as they have four months to do so. Even after September 30, the notes would continue to be legal, he asserted
The first day of exchanging or depositing Rs 2,000 notes is off to a bad start with confusion among citizens over the need for officially valid identity cards, like PAN or Aadhaar, and official forms. Complaints have been logged at some places that banks are demanding that customers submit identity cards as proof, suggesting a lack of consistent policy across banks.
At other banks however, customers were not asked for ID proof, while many people in various cities said that they were asked to furnish them. Many banks have reportedly refused to exchange notes altogether, asking people to deposit instead.
The country's biggest public sector bank, the State Bank of India (SBI), had clarified in an official circular to its branches that no form or slip would be required while exchanging or depositing Rs 2,000 notes.
Kotak Mahindra Bank has said they are asking for form/ID Proof for non-account holders. Axis Bank, Standard Chartered, Yes Bank, and Bank of India said they are not mandating any form or ID proof. HSBC and Federal Bank said ID proof is required for non-account holders, but no form.
On Monday, Bank of Baroda said they do not require any form but need ID proof for non-account holders.
ICICI and HDFC have said they require all customers to fill forms, but ID proof is needed only for non-account holders.
The Punjab National Bank's Karol Bagh branch in Delhi has put up a poster at the entrance saying an officially valid document is required to exchange notes as per the bank's internal circular, according to a report by NDTV.
Ravi Ranjan, Branch Manager at the Bank of Baroda's Worli Branch in Mumbai, said they are asking customers to fill out forms with just basic details so that they have a record of total number of customers and how many notes they exchanged.
For deposits in bank accounts, there is already a set procedure and no new guideline is needed.
Yesterday, the RBI Governor said banks can follow their own rules and there's no procedure dictated by the RBI. Without specifically clarifying if the RBI required banks to ask for documents or requisition slips, he said banks have their own existing rules for currency exchange and deposits.
On how the government would monitor black money if no IDs were required to exchange or return the Rs 2,000 notes, Shaktikanta Das said: "We have asked banks to follow their existing procedure. We have not asked them to do anything differently."
The Reserve Bank of India has said if a bank refuses to exchange or accept the deposit of the notes, the customer may first approach the concerned bank. "If the bank does not respond within a period of 30 days after lodging of the complaint or if the complainant is not satisfied with the response/resolution given by the bank, the complainant can lodge the complaint under the Reserve Bank – Integrated Ombudsman Scheme (RB-IOS), 2021 at the Complaint Management System portal of RBI (cms.rbi.org.in)," the central bank has said.
RBI governor Shaktikanta Das had yesterday said people should not panic and rush to return or exchange their Rs 2,000 currency notes as they have four months to do so. Even after September 30, the notes would continue to be legal, he asserted, assuring people that the central bank will be sensitive to the people's needs.
Read all the Latest News, Trending News, Cricket News, Bollywood News,
India News and Entertainment News here. Follow us on Facebook, Twitter and Instagram.
also read
India
The RBI said that it aims at expanding the ongoing pilots in the CBDC (central bank digital currency) -Retail and CBDC-Wholesale by incorporating various use cases and features during the current fiscal.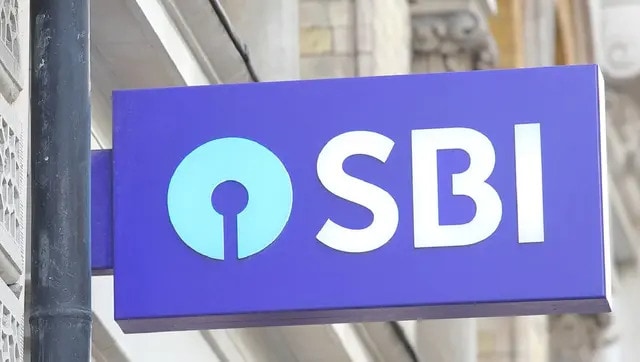 Business
All the customers need to execute new locker agreements as per the regulatory guidelines issued, with their respective branches on the latest format issued by the bank
Explainers
The withdrawal of Rs 2000 notes is creating panic. Some are rushing to buy luxury watches and gold; others are donating to temples and spending on mangoes and food delivery