ONGC oil output jumps 10 percent
In turnaround, state-owned ONGC has reported a 10% jump in crude oil production from its western offshore fields this fiscal, reversing the downward slide.
In a turnaround, state-owned Oil and Natural Gas Corp ( ONGC ) has reported a 10 percent jump in crude oil production from its western offshore fields this fiscal, reversing the downward slide of past few years.
The nation's largest oil and gas producer wants to take advantage of multi-year low oil prices to aggressively acquire oil and gas fields in the US, Russia, Central Asia and Africa so as to meet its 20 million tons oil equivalent target from overseas assets by 2018. "Crude oil production has risen from 285,642 barrels per day in April to over 315,000 bpd this month," ONGC Chairman and Managing Director Dinesh K Sarraf told PTI here.
ONGC, which had over the last few years seen output not matching targets, plans to quickly develop discovered fields to boost oil and gas production."The more than 10 percent increase in output in current year is quiet an achievement for a company having old fields," he said.
Western offshore is the home for India's largest oil and gas field of Mumbai High and Bassein. It also has several smaller discoveries which ONGC has now tied up with main production system and begun producing. Sarraf said the company will continue to focus on bringing newer fields into production as also arrest decline in ageing field through use of technology and interventions.
It plans to develop a series of oil and gas discoveries in Daman offshore. About 8.5 million standard cubic meters per day of gas output is projected from the discoveries. ONGC is also focused on bringing to production its major oil field in the KG-D5 block in Krishna Godavari basin by 2019.
The oil discovery in KG-DWN-98/2 or KG-D5, which sits next to Reliance Industries' KG-D6 block, will be the first large oil production from the east coast. The block also has 10 gas discoveries. First gas from the block is planned for 2018 and first oil in 2019, he said.
While a bulk of ONGC's near 25 million tonnes crude oil production comes from western offshore and fields in states like Gujarat and Assam, KG-D5 will produce up to 90,000 barrels per day (4.5 million tonnes per annum) - the largest from any field on the east coast. ONGC will produce 17 million standard cubic meters per day of gas from the block. On overseas acquisition, Sarraf said ONGC was looking at "the globe" for buying producing oil and gas fields.
PTI
Sports
Just a week after Liverpool were forced to pull out of the controversial Super League following a furious public backlash, the reigning Premier League champions' revealed the financial impact of the coronavirus pandemic.
India
This is the third attempt by the oil ministry to get ONGC to privatise its oil and gas fields under the government of Prime Minister Narendra Modi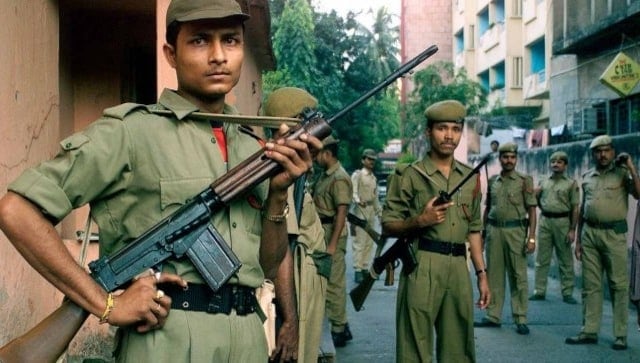 India
The whereabouts of the employees are not known and the abductors have not made any contact with the family or the company so far