MF assets rise by 6,300 cr to Rs 10.12 lakh cr in August
The rise in AUM during August was primarily due to inflows in equity funds, which was eventually helped by a strong stock market.<br />
New Delhi: The asset base of mutual fund industry rose by more than Rs 6,300 crore to Rs 10.12 lakh crore in August boosted by inflows in equity funds.
Assets Under Management (AUM) of the country's 45 fund houses increased from Rs 10,06,452 crore in July to Rs 10,12,824 crore last month -- up Rs 6,372 crore, according to the monthly numbers released by the Association of Mutual Funds in India.
The asset base had crossed the Rs 10 lakh crore mark for the first time in May, when the markets rose after Prime Minister Narendra Modi led BJP government came to power.
The rise in AUM during August was primarily due to inflows in equity funds, which was eventually helped by a strong stock market.
Besides, retail participation in equity schemes has increased significantly during the recent months.
The BSE benchmark index, Sensex, moved up by about 3 per cent in August.
The equity mutual funds witnessed an inflow of Rs 5,217 crore taking the assets base to Rs 2.35 lakh crore. Also, balanced fund saw an inflow of Rs 448 crore to take the AUM to Rs 17,293 crore.
Liquid funds' AUM grew to Rs 2.45 lakh crore last month from Rs 2.44 lakh crore in July.
On the other hand, income funds' asset base fell to Rs 4.61 lakh crore in August from Rs 4.71 lakh crore in the preceding month, led by outflows of Rs 12,696 crore.
PTI
Find latest and upcoming tech gadgets online on Tech2 Gadgets. Get technology news, gadgets reviews & ratings. Popular gadgets including laptop, tablet and mobile specifications, features, prices, comparison.
India
In his address after laying the foundation stone for various infrastructure projects in Tamil Nadu, Shah said Narendra Modi has "waged a battle to end dynasty politics and corruption"
India
History is replete with biases and politics is pregnant with contradictions. Thus, the pursuit of innocuous history and pristine politics is not only factually erroneous but also intellectually untenable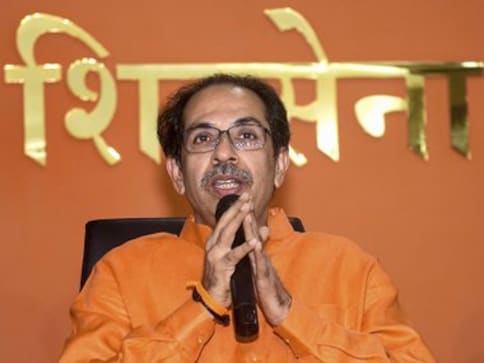 Politics
The Shiv Sena had snapped its alliance with the BJP in Maharashtra post the 2019 Assembly polls. It had accused the BJP of breaking its promise to share power, an assertion the saffron party flatly denied