Kotak Mahindra Bank enters general insurance biz
The bank has received the approval from the Reserve Bank of India (RBI) to form a subsidiary to commence this business, the lender said in a release.<br />
Private-lender, Kotak Mahindra Bank Ltd on Tuesday announced its entry into general insurance business.
The bank has received the approval from the Reserve Bank of India (RBI) to form a subsidiary to commence this business, the lender said in a release.
Kotak had earlier received an in-principle approval from Insurance Regulatory and Development Authority (IRDA) for incorporation of a General Insurance company.
The lender has named Mahesh Balasubramanian as the chief executive officer of the new venture. Balasubramanian is currently the Executive Vice President of the bank.
Last week, Kotak Mahindra Bank had announced its decision to buy out ING Vysya bank for about Rs 15,000 crore in an all-stock deal.
The deal will make Kotak the fourth largest private bank with combined assets of Rs 1,60,012 crore (replacing Yes Bank, which had total assets of Rs 1,16,231 crore as on September) and total branches of 1,214.
The resultant entity will have total deposits of Rs 1,12,755 crore and advances of Rs1,00,506 crore.
Investing
The benchmark indices aka the Sensex and the Nifty have once again managed to outperform the monkeys and the brokers as they fell at a slower pace of 1.7-1.8 percent for the week ended 13 July.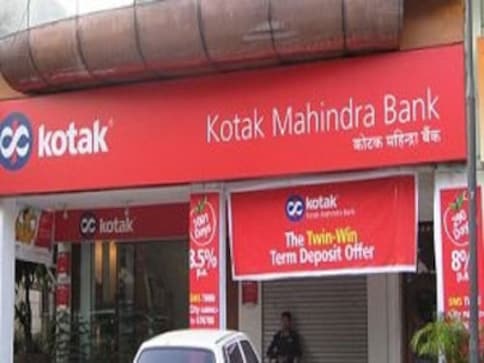 Business
Private sector lender Kotak Mahindra Bank posted a rise of 27 percent in consolidated net profit at Rs 1,789.24 crore for the quarter ended 31 March.
Fwire
The fine relates to IndusInd Bank's receipt of commission as corporate agent of Cholamandalam General Insurance Company.