Jan Dhan plus DBT is a winner; over 3 years, it won't be a back-breaker for banks
In a worst-case scenario, the Jan Dhan Yojana could cost banks or the govt upto Rs 13,500 crore annually. But once more subsidies are moved to direct transfers and bank accounts, it will break even
There has been much hand-wringing among bankers over what Narendra Modi's Jan Dhan Yojana - the scheme to offer zero-balance bank accounts to every household - is going to cost them, since most of these accounts do not transact any business.
My back-of-the-envelope calculations show that over a three- to five-year period, these accounts will be well worth it, especially in the context of the NDA government's decision to steadily shift government subsidy payments to direct cash transfer (or direct benefits transfer, or DBT).
In the worst case scenario, the scheme will cost around Rs 13,500 crore per annum - not an exorbitant cost if this ensures 100 percent inclusive banking. Given below is my math.
As on 13 November, some 7.39 crore Jan Dhan accounts had been opened, of which nearly 5.58 crore accounts had no cash in them - which means three-quarters of the accounts are sure loss-makers for banks. The remaining accounts had Rs 5,753 crore in them - an average balance of Rs 778 per account. All Jan Dhan accounts come with a RuPay debit card, Rs 1 lakh of accident insurance, and Rs 30,000 of life cover.
While banks will only have to bear the cost of running the accounts and the debit card, which is not unbearable, problems could arise over the possibility of each beneficiary being eligible for an overdraft of up to Rs 5,000 six months down the line. It is not clear if this eligibility is irrespective of account balances, or there are riders to them.
As for the insurance, the public sector general insurance companies and the Life Insurance Corporation (LIC) will have to administer them. These benefits, though, are available only to bank accounts opened by 26 January.
For our calculations, it is best to start with the initial target of 7.5 crore Jan Dhan accounts, and check what it could cost banks.
While the cost of each account would vary depending on the money saved in it and the level of services provided, let's start with some cost structures.
HDFC Bank, which expects a minimum balance of Rs 10,000 in its savings accounts, reckons that it earns Rs 400 on this minimum balance. If HDFC Bank can afford to offer savings accounts at a cost of Rs 400 per annum (it says it needs Rs 1,200 to break-even, but insists on only Rs 10,000 as minimum balance on which it can earn Rs 400), we can take Rs 400 as the opportunity cost of a zero-balance account (the assumption is that the balance can be recovered by providing higher cost services to the better off).
This means the 7.5 crore Jan Dhan accounts have a cost of Rs 3,000 crore per annum for banks. (I am being conservative and not taking the actual average balance of Rs 778 per Jan Dhan account into reckoning at all).
The next cost is the cost of insurance. The general insurance companies currently provide a Janata personal accident cover of Rs 25,000 at a premium of Rs 15 per annum. To provide Rs 1 lakh cover to 7.5 crore accounts, the cost would thus work out to Rs 450 crore per annum.
The LIC, which is to provide Rs 30,000 of life cover to Jan Dhan beneficiaries, says it will charge a premium of Rs 90 - at the rate of Rs 3 per Rs 1,000 assured. If this is actually charged to beneficiaries, clearly life cover will have no cost to the LIC. If this is not charged to account holders, the total cost to the LIC (or the government) will be Rs 675 crore a year.
The biggest real cost to banks is the promised overdraft. If every Jan Dhan account-holder exercises her overdraft limit of Rs 5,000 six months after the start, and this eligibility is without any rider, it means banks will have to shell out Rs 37,500 crore in the Jan Dhan overdraft mela.
However, this is unlikely to be its real cost for banks may not extend the whole overdraft limit in one go, and especially for accounts that have no transactions. If a quarter of the accounts get the overdraft and all of it has to be written off as bad debt after a year, it means banks will lose a maximum of Rs 9,375 crore.
So the total real costs of the Jan Dhan Yojana for banks and insurers (or government, if it is providing a safety net) is the cost of zero balances, the cost of insurance cover, and the potential cost of overdrafts going bad. This adds up to Rs 13,500 crore annually. Not something unthinkable in normal times - though a bit troublesome when the budget is stretched.
I reckon that this is not an earth-shattering risk over the medium term in the context of another major decision taken by the Modi government: a shift to direct benefits transfers (that is, replacing subsidies with cash). The Pradhan Mantri Jan Dhan Yojana says in its mission statement: "The plan also envisages channelling all government benefits (from Centre/State/Local Body) to the beneficiaries' accounts and pushing the Direct Benefits Transfer (DBT) scheme of the Union Government (sic)."
Starting today (15 November), LPG subsidies are to be paid only into bank accounts with 54 districts covering 2.33 crore LPG customers being asked to shift to DBT. From January 2015, all LPG customers are proposed to be moved to DBT.
In 2013-14, the total subsidies paid on LPG totalled over Rs 46,000 crore. This year it could be less, but if even half the customers are shifted to DBT over 12 months (as against the aim of 100 percent), around Rs 20,000 crore will move into bank accounts. How many of these will go into zero-balance accounts is anyone's guess, but the point is cash will start flowing into them too. My estimate is that Rs 6,000-Rs 6,800 will be transferred to each LPG-related Jan Dhan account annually. If kerosene is also moved to DBT (cost in 2013-14: Rs 30,000 crore last year), the Jan Dhan accounts will have even more cash flowing through them.
Moreover, if the DBT scheme for LPG works, NREGA payments and even food subsidy payments (ultimately) will be payable through bank accounts. Over, say, three years, the bulk of government subsidies on food, fuel and fertiliser may be paid through bank accounts. In this year's budget, these three subsidies alone accounted for Rs 2,51,000 crore. If even a third of these subsidies are moved to DBT, that's more than Rs 80,000 crore moving to bank accounts. A significant portion of it would be in Jan Dhan accounts.
Now juxtapose that with annual costs of Rs 13,500 crore we calculated above.
Methinks, over a three- of five-year period of extending the Jan Dhan to all households of India (over 25 crore households), the shifting even a third of subsidies to DBT would enable banks to break even on the Jan Dhan.
And we are not even talking about the savings the government will make by eliminating wastage and wrong beneficiaries of government subsidies.
The Jan Dhan may, thus, not be the dead giveaway it is presumed to be.
Find latest and upcoming tech gadgets online on Tech2 Gadgets. Get technology news, gadgets reviews & ratings. Popular gadgets including laptop, tablet and mobile specifications, features, prices, comparison.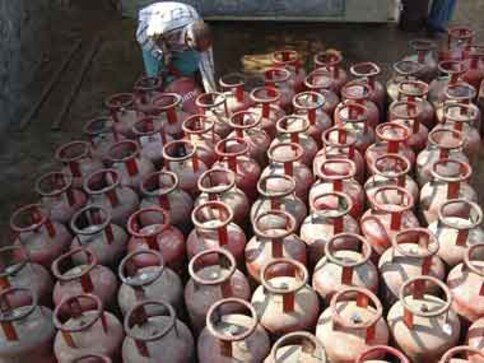 Economy
The subsidy saved from the 'GiveitUp' campaign is being utilised for providing new connections to the BPL families under the 'Giveback' campaign.
Business
The PMO is planning to pay the LPG cash subsidy for only one cylinder upfront: this means the oil companies will bear a part of the UPA's re-election costs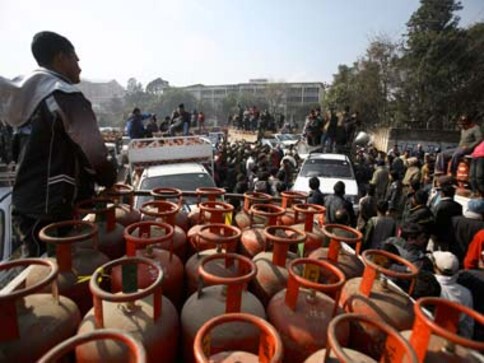 Business
So far, the ambitious DBT scheme has received a mixed reaction from the consumers as well as the government agencies