Exclusive: Unravelling billionaire fugitive Nirav Modi's tightly woven round-tripping cobweb
The CBI charge sheet reviewed by Firstpost gave cursory details of Modi's modus operandi, however, the investigators said they have penetrated Modi's cobweb.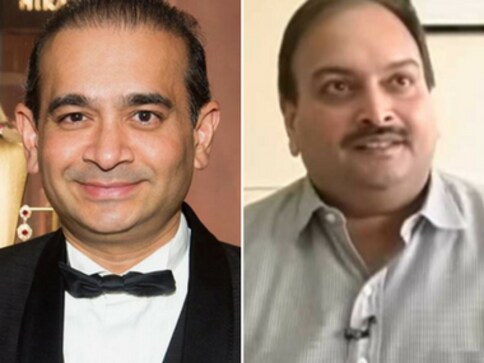 New Delhi: Just a day before the Central Bureau of Investigation (CBI) filed an First Information Report (FIR) in the Rs 14,000 crore Punjab National Bank (PNB) scam on 31 January, 2018 the diamantaire Nirav Modi renewed his subscription for Spotify, digital music service that provides millions of songs for every moment. Modi, sources said, was in New York. The very next day the scam triggered a massive storm across the globe, and Modi allegedly moved to California. But, the scandal did not deter him from buying a digital subscription for New York Times and Financial Times, London to keep a track of all the news.
Modi also kept in touch with his close aides using his AT&T mobile. A week after the CBI filed an FIR against his uncle Mehul Choksi on 15 February, Modi was still in California sending and receiving mails and fax related to his business activities. And, while the agencies were raiding his offices back in India during the last week of February, he did find time to unwind himself watching his favourite programmes and movies on Netflix. It couldn't just be a coincidence that his Chief Financial Officer (CFO) Ajay Gandhi was also in California around the same time. It is learnt that Tatyana Waldman, who works as a Business and Brand development specialist with Nirav Modi in New York, also made a trip to California on 26 February.
The investigators tracking Nirav Modi's pug mark said he might have stayed in the US till early March and might have traveled to Canada briefly to sort out his business activities and to safeguard the alleged ill-gotten wealth. "He used a web of companies for round tripping of funds. In the meantime he also disassociated himself from some companies and installed dummies to carry out business activities with impunity,"  investigators from the Central probe agencies told Firstpost.
On 30 May, Modi's company will showcase the bridal, designer and diamond jewelry at an exhibition in Las Vegas, a favorite destination of wealthy travelers. Modi may skip the event for which he has spent approximately Rs 10 lakh but he would be represented by his man Friday, Sam Sandberg aka Samuel Sandberg and Sumoy Bhansali, closely linked to the fugitive diamond merchant's extended family.
This company A Jaffe has been named in the recent charge sheet filed by the CBI as one of the 17 companies used for round tripping of huge sums in the Rs 14,000 crore Punjab National Bank (PNB) scam. These companies, the CBI has alleged are directly or indirectly controlled by Modi and were used as a vehicle to show bogus purchases and launder the money.
The CBI charge sheet reviewed by Firstpost gave cursory details of Modi's modus operandi, however, the investigators said they have penetrated Modi's cobweb. The evidence gathered clearly establishes the round tripping of funds in the guise of legitimate business activities. Details are likely to appear in the supplementary charge sheet against Modi and Choksi.
"These details will probably figure in the supplementary charge sheets that the agency will file in due course. The fund transfer between various groups companies is suspected to have been carried out on the pretext of business activities but it appears to be clear case of money laundering. Sometime in mid-March, Modi was suspected to have moved to Hong Kong but it was not yet known whether he stayed at his residence New Henry House at 10 Ice House Street in Central Hong Kong or lived in a hotel till April," investigators said.
Maze of companies to clean-up funds
Details reviewed by Firspost reveals that approximately Rs 100 crore was moved from the US to India within a year (January 2017 to February 2018) and subsequently to another country through shell companies floated by Modi. Sources said large amounts were transferred to Firestar International Private Limited, FIPL Majors, Firestar International Private Limited, Surat----all owned by the diamond merchant in the guise of purchase of jewelery. The details of transactions reveal that just two days after the CBI's first FIR, Modi's firm Firestar International Private Limited with head office in Opera House, Mumbai received four money transfers of small amounts to the tune of $0.78 million.
Before the FIR was filed, fund transfers under the pretext of business deals were quite frequent and at least three to four transactions were carried out every month. He used another shell company for round tripping of money and more than Rs 164 crore were transferred from one account to another between January 2017 to January 2018. The entire money trail was camouflaged as a legitimate business activity between the group companies controlled by Modi.
The cobweb is very intriguing and seems to have been painstakingly woven to dodge agencies and authorities while carrying out insider transfer of funds without any legitimate business activities. Modi owns all these companies. For example, a Delaware-based Fantasy Inc used for such transactions is a wholly owned subsidiary of Firestar Diamond Inc.  Firestar Diamond Inc is a wholly-owned subsidiary of Firestar Group Inc. Interestingly, the Firestar Group Inc is a wholly owned subsidiary of Synergies Corporation. Further, Synergies Corporation is a wholly-owned subsidiary of Firestar Holdings Limited, Hong Kong. This Hong Kong-based company is, in turn, a wholly-owned subsidiary of Firestar International Limited, India.
A large chunk of Modi's wealth was also transferred to Firestar Diamond BVBA, which is based in Antwerp, Belgium. On 23 March 2017, Firestar Diamond made a payment of $19 million to Firestar International. The transfer papers claims it was meant for purchase of goods. In March 2017, at least 20 transfers were made to the Indian account of Firestar. What is unusual is on just one day -- 24 March 2017, at least six transfers to the tune of several million dollars were made. The transactions indicate the accounts were used for round tripping.
"Around $70 million was transferred within few days of March 2017. The banks involved in the transactions were told that money was a payment for purchase of diamonds. We have zeroed in on these accounts and funds transfers and [are] taking help of other agencies to find out whether these amounts eventually landed. Details may emerge in the charge sheet filed in the future," sources said, further adding that documents related to tracking movement of goods was not available, raising suspicion over the entire import-export claims.
The books of accounts of Modi's companies have been retrieved from the computers of his office and were examined by the agencies including the CBI and Income Tax. The tax officials have also shared a note of August 2016 with the other agencies highlighting the fact that top officials of the PNB were aware about vulnerabilities of SWIFT system at the bank.
"During the course of investigations it came to light that a similar fraud was detected in 2016 in respect of SWIFT transaction. In this instance, the sanctity of the SWIFT message, which was used to transmit the fraudulent LoU was in question. The accused PNB officials MD and CEO Usha Ananthsubramanian, executive directors K V Brahmji Rao and Sanjiv Sharan and general manager Nehal Ahad were aware of this fraud involving PNB DFIC, Dubai and Indian Overseas Bank, Chandigarh and yet they did not take any corrective action and remained silent spectators and thereby facilitated continuance of the fraud by other accused public servants resulting in wrongful loss to Punjab National Bank," the CBI charge sheet observed.
Sources said the overseas branch of Indian banks have not yet provided the entire documents related to Modi's and Choksi's firms. The PNB had requested all buyers credit-funding bank to provide communication with the Modi and Choksi firms but has not yielded any results yet. It appears, sources claimed, the beneficiary bank discounted the documents based on SWIFT messages transmitted fraudulently and there is no paper trail held for these import transactions.

Read Part 2: In unravelling Nirav Modi's PNB moves, fresh evidence shows lender is playing the victim card
also read
India
Modi, his family, and Choksi, the promoter of Gitanjali Gems, left the country in early January, much before the CBI received a complaint from the PNB.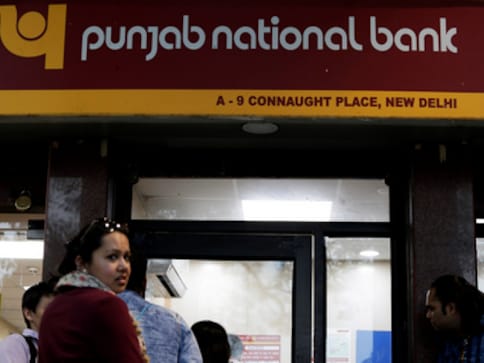 Business
The government on Monday said it has initiated action for removal of Allahabad Bank CEO Usha Ananthasubramanian and two executive directors of Punjab National Bank following the CBI's first chargesheet in the $2 billion fraud at PNB detailing their role
Business
As per reports, Modi was in Hong Kong for a few days and later on, he used his Singaporean passport to avoid detection from authorities. He already holds Indian and Belgium passports.