Exclusive: In unravelling Nirav Modi's PNB moves, fresh evidence shows lender is playing the victim card
The investigators suspect that Nirav Modi and his uncle Mehul Choksi all along knew that one day the loot would be unraveled and started plotting to erase the evidence linking them and frame others in the fraud.
New Delhi: Investigation in the Nirav Modi and Mehul Choksi case appears to have been picking up steam in the past two weeks and Punjab National Bank (PNB) which was defrauded of over Rs 14,000 crore is trying hard to prevent any more skeletons tumbling out of its closet. Although some top officers of the bank have been charged by the Central Bureau of Investigation (CBI), fresh evidence in the case demolishes the bank's claim that it was a victim of the massive fraud. It was not. In fact, the bank all along knew what was happening inside Brady House branch and two of its overseas branch in Dubai and Hong Kong.
After the scam surfaced, the PNB conveniently shifted the blame on the overseas branch for not calling it up over fraudulent Letters of Undertaking (LoU) and Letters of Credit (LCs). In a shocking disclosure, investigators examining the evidence have claimed that PNB's branch in Dubai and Hong Kong were involved in the complex financial scam and the entire chain was aware about the fraudulent activities.
Here is the proof Firspost has accessed: On 18 August, 2011 PNB Brady House branch issued buyers credit worth $1.4 million to PNB's Dubai branch (506844, Dubai, AE, United Arab Emirates). Importer and Exporter of cut and polished diamonds were from the same Nirav Modi's group--Firestar Diamond Limited, Surat and Firestar Diamond Inc, US. The SWIFT message sent 16:49 to PNB Dubai that day said: "Please extend the buyers credit of 1,499,735 for the above import transaction for 71 days and remit the amount to the credit of our Nostro account with Deutsche Bank Trust Company, New York (SWIFT CODE: BKTRUS33) on value date 22nd August, 2011."
"We, Punjab National Bank, Mumbai hereby unconditionally agree to pay the principal and interest at applicable 06M LIBOR plus 200 BPS under this buyers credit on the due date 1 November 2011 to your designated account. We confirm that non-payment of the buyers credit amount on the maturity date, we will pay penal interest at the rate of two per cent. We confirm that the aforesaid buyers credit is not against advance import payment. We confirm that the applicant is a customer of our branch. We have done the Know Your Customer and the transaction under the LC is a bonafide transaction. We also confirm that all necessary approvals from the competent authorities as per exchange regulation in force and regulatory guidelines in force have been duly complied with. We confirm that we hold all the copies of the trade documents and will forward them to you on demand."
PNB, which has been telling the investigators that no overseas branch of Indian banks raised any suspicion, is now in the dock. They have not responded whether the Dubai branch of PNB made any enquiry about buyers credit on 18 August, 2011. If it did, why did the fraud continue for another seven years?
A detailed questionnaire sent to PNB Managing Director Sunil Mehta remained unanswered.
There is another buyer's credit worth $1.9 million that was issued to PNB's Hong Kong branch on 12 October, 2011. The import and export of cut and polished diamonds was carried out by  Diamonds R US and A Jaffe Inc, both the companies owned by Nirav Modi. The SWIFT message said: "The buyers credit is required for a period of 82 days from the date of disbursement. This buyers credit has been arranged on behalf of our party, Diamonds R US, to whom you have extended this buyers credit."
Why did PNB's Hong Kong branch not raise an alarm is a big question. However, PNB directly shifted the blame on to other banks while washing its hands off the massive scandal. PNB's first internal investigation report that was carried out by six officers and sent to the Fraud Risk Management Division of the bank's Delhi head office on 12 February, 2018 said: "These banks never raised any alarm on violation of Reserve Bank of India (RBI) guidelines and continued to provide funding against fraudulent LoUs."
PNB's internal report reviewed by Firstpost further launched attacks on the other banks.
"There are discrepancies in some fraudulent LoUs where at one point it is mentioned that documents are not under LC but under collection and in the same LoU another para states that documents under LC accepted by us. As such, the funding bank has clearly overlooked the discrepancy and not reported the same. The balance confirmation for overseas banks branches for these liabilities was never sought from LoU opening bank. Overseas funding banks have been grossly negligent in funding buyers credit under the LoUs," the report said.
But, point 9 of the internal report said that reconciliation process was properly done at the bank's end making a shocking admission that PNB officers knew all about it. "No entry is lying un-reconciled at Nostro account level in treasury division on account of these transactions," it said.
"It is illogical that just two officers carried out the fraud for 7-8 years without the knowledge of the top management. The SWIFT messages and internal report is self-incriminating. This bunch of evidence suggests the bank knew about the fraud when it started in 2011, but everyone kept quiet. We need to ascertain whether the entire chain was compromised," sources inthe investigative agencies said.
Modi, Choksi operations
The investigators suspect that Nirav Modi and his uncle Mehul Choksi knew all along that one day the loot would be unraveled and started plotting to erase the evidence linking them and frame others in the fraud.
Gautam Mukkavilli, non-executive independent director of Firestar International Limited in his statement said he spoke to Modi days after the Central Bureau of Investigation (CBI) filed a First Information Report (FIR) and the diamantaire assured him that the case was against Firestar and he was working to resolve the matter with PNB. Gautam, who resigned immediately after the scam surfaced, had no power to operate bank accounts or interfere in the working of Modi's company as his commitment as per his appointment letter was limited to four to five days in a quarter. Similarly, another independent director Suresh Senapathy, who resigned on 5 February, 2018 from Firestar and Firestar Diamonds was kept in the dark about the firms' functioning by Modi. In his statement Senapathy said, as soon as he learnt about the fraud, he tendered his resignation. It appears that Modi and his uncle were scouting for the best talents in the industry sometime in 2015-16 to project the group's companies image in the Indian market.
A statement of Sanjay Rishi, non-executive independent director, is interesting. Rishi earlier worked with well-known multinational companies before his appointment in Modi's company in December 2016. Rishi said his first face-to-face meeting with Modi was on 12 October, 2016.
"Since he was told that Modi was interested to create India's first luxury jewellery brand that would compete with the best in the world and interested to strengthen its board for such expansion, after being shared with the names of Suresh Senapathy and Gautam Mukkavilli as independent directors, he agreed to join as non-executive independent director on 6 December, 2016," the statement said.
It was true. Modi indeed had plans. Before getting new directors on board to project a corporate face to his companies, he hired two persons -- Ogadhbhai Ukabhai Kalsaria and Laljibhai Bachubhai Kalsaria as partners in Diamonds R US. These two gullible persons became signatories for this company's account number 176123 that was maintained in PNB Brady House branch. This plan was hatched to disown the liabilities and wrongdoings in the future. Modi adopted a similar modus operandi for his company Stellar Diamonds when around the same time in January 2016 he inducted two partners -- Manojbhai Sankhat and Mohan Ladumor for the firm which maintained the account number 3731002104763593 with PNB Brady House branch. For Firestar Diamond International Private Limited, he made two employees -- Kavita Mankikar and Hemant Bhatt as authorized signatories.
"Such a move by the accused Nirav Modi was planned to protect himself from nefarious activities he was planning with the ultimate intention to flee the country. Since his firms were not sanctioned buyers credit in the first place, this scam was executed and operated for almost eight years with alleged linkages from top bank officials in the chain," sources further added.
Read Part 1: Unravelling billionaire fugitive Nirav Modi's tightly woven round-tripping cobweb
Business
There is more panic in the banking world, as Credit Suisse shares plummeted on Wednesday. The global investment institution has a presence in India with assets worth Rs 20,000 crore. Will the bank's future impact the world's fastest-growing economy?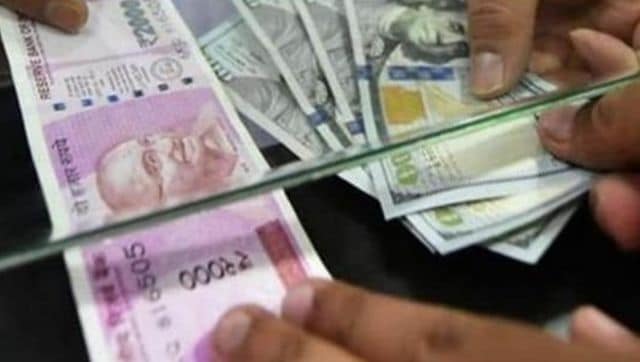 World
The process of SRVAs started last year in the month of July when the RBI issued detailed guidelines on cross-border trade transactions in the Indian rupees (INR)
India
Choksi had challenged the CBI application seeking issuance of a Red Notice against him, calling the case a result of political conspiracy. He had also raised questions on issues such as jail conditions in India, his personal safety and health