Budget 2013: Weak investment demand will mark fiscal 2013-14
Fiscal 2013-14 will be characterised by weak investment demand more than anything else.
The Union Budget 2013-14 is a media event and once it is over the economy goes back to business. The wide coverage given to the 28 February 2013 budget presentation suggest that this budget will be about lowering the fiscal deficit to improve the country's image in the eyes of the foreign investor. The government is looking at portfolio flows to stabilize the INR that is trading just off 7 percent from all time lows.
Fiscal deficit numbers are widely expected to be pegged at around 4.8 percent of GDP for the coming fiscal and there is widespread expectation by bond markets of a lower government borrowing programme. Ten year benchmark bond yields are trading at fiscal year 2012-13 lows as various reports point to the government borrowing being pegged below the current fiscal's gross borrowing of Rs 557,000 crore.
Assuming that the government delivers on markets expectations on fiscal deficit and government borrowing, what would be the effect of this on the economy for fiscal 2013-14? Reduction of fiscal deficit is definitely positive for the economy in the long term. Inflation and interest rates can come down while productive investments can increase. However long term gains involve short term pains and pains would be in the form of a sluggish economy, political infighting and weak investment demand.
Fiscal 2013-14 will be characterised by weak investment demand more than anything else. The Indian economy is witnessing a demand slowdown with many sectors including automobiles, infrastructure and even IT showing visible signs of lack of demand. Passenger car sales growth is expected at 0 percent to 1 percent for this fiscal while commercial vehicle sales is expected to grow by 0 percent to 2 percent. Infrastructure spending is down in the economy with companies such as BHEL seeing order books decline by 7% year on year as of December 2012 quarter.
The IT sector that was adding jobs at a healthy pace in 2011-12 is now slowing down on job additions as bench strength is going up for many large IT companies. Bench strength, which reflects idle employees, is at around 75 percent levels for IT companies and unless the existing bench is put to work fresh hiring will be slow. Companies such as NIIT that train students for IT jobs are witnessing slowdown in demand for training, as job placements are a question mark.
A weak demand scenario coupled with spending cuts by the government is not positive for economic growth. The government will hope for agriculture and services that contribute to around 14 percent and 60 percent of GDP respectively to pull up GDP growth that has fallen to 10 year lows at around 5.5 percent in this fiscal. Manufacturing will falter on weak demand expectations both on the domestic and global front. Eurozone is expected to show no growth for 2013 and just 1 percent growth for 2014 while other global economic including the US and China are expected to show below trend level growth in 2013.
The corporate sector is highly sentiment driven. In an environment where demand is faltering, corporates will operate at lower capacities and hence capacity utilisation will first have to go up before any corporate will even think of capital expenditure. The year 2014 is an election year and it is highly unlikely that any corporate facing weak demand conditions will venture into building capacities until a new government is formed.
The budget may be positive in terms of the government showing commitment to fiscal consolidation but the fact is that any clear direction on economic growth will only be seen after 2014 elections.
Arjun Parthasarathy is the editor of www.investorsareidiots.com a web site for investors.
Find latest and upcoming tech gadgets online on Tech2 Gadgets. Get technology news, gadgets reviews & ratings. Popular gadgets including laptop, tablet and mobile specifications, features, prices, comparison.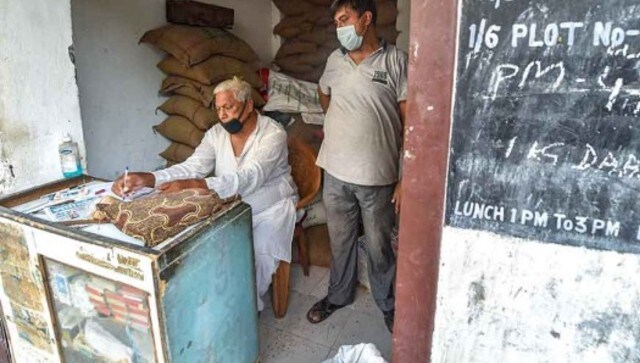 India
The large backlog of pending ration card applications and the return of more than 30 lakh migrant workers to Uttar Pradesh during the COVID-19-induced lockdown is a worrying combination, especially when many have lost their means of livelihood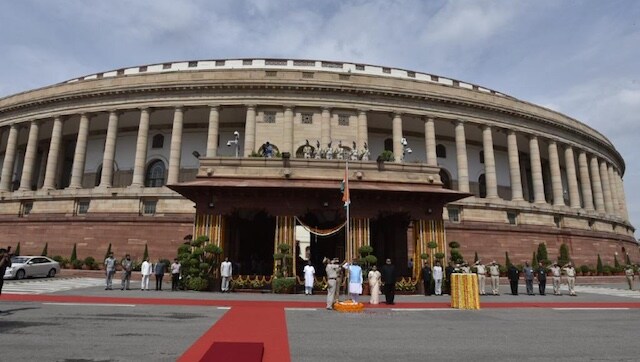 Politics
Parliament Updates: On the first day of the Monsoon Session, the Salaries and Allowances of Ministers (Amendment) Bill and the Indian Medicine Central Council (Amendment) Bill were also introduced in the Upper House.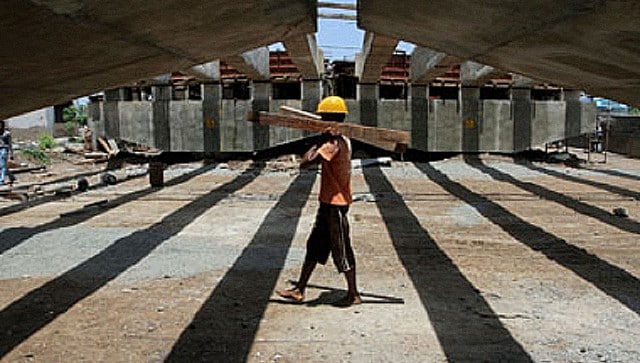 India
The construction industry in India is the second largest employer after agriculture and has an industry size of Rs 10.5 trillion. According to the Confederation of Real Estate Developers Association of India, prior to the lockdown, there were 20,000 ongoing construction projects in the country and work was being undertaken in as many as 18,000 sites.