Sen and Bhagwati: Why quarrel when both are right?
Just like how both Monetarism and Keynesianism need to be used in harmony depending on circumstances, so should the Sen-Dreze and Bhagwati-Panagariya prescriptions be used together.
Reading about the spat between eminent economists such as Sen and Dreze and Bhagwati and Panagariya brings in some dj vu on the way in which there were acrimonious debates we read about in our college days between Keynesian followers and the monetarists with each side demeaning the other's line of thought.
Only this time it is different with the talk bordering on becoming petty (with the exception of Dreze who has maintained a discreet distance in this verbiage) considering that each one is an eminent economist.
The present controversy between Sen and Bhagwati scales a new level due to the politics involved and the fact that the former have brought out a book which provokes debate and even more publicity. What has India's growth story to tell?
There are really two ways of looking at it. A lot has happened because of what has been witnessed in the last 20 years with reforms being the centre piece. The economy has grown and the 8 percent growth path that we have assumed to hold from now onwards was made possible due to a movement away from a closed economy.
Everything is now available from anywhere in the world, which is a problem today given our widening trade deficit as we get to import apples and socks more freely than we could have done in the past. This is the hallmark of free markets capitalism.
At the more granular level, Gujarat and Bihar are states that have shown how one can move to different levels of development with good governance. Higher growth has helped to trickle down the effects which can be evidenced by the number of handsets that even rural common folk hold and their standard of living has gone up by the way in which they operate in the markets. As people move up the echelon of growth, their wages have increased and they are able to spend on goods that have hitherto not been within reach as industry has changed strategies to reach what Prahalad had called the bottom of the pyramid with sachets making the goodies affordable.
The fact that our poverty levels have come down, show that this system has delivered and the obvious corollary is that we need to have more reforms to move forward. Therefore, as Gordon Gecko would say, greed is good because it actually helps everybody down the line. This is one part of the story of growth from above and the trickle down effects which has been a model followed from the time of the Mahalanobis model which spoke of industrialisation leading to such effects way back in 1956. Add dollops of liberalisation and the final result has been commendable. Broadly speaking, Bhagwati and Panagariya would espouse this approach.
Now let us look at the other side. The poverty numbers, howsoever we look at, are miserable and the level of education, health and basic social conditions such as water supply, electricity and sanitation are not up to the standards. Going by the Human Development Index, we are way down at 136 in a set of 186 nations in 2012. The quality of delivery of public services leaves much to be desired. There are still starvation deaths and growth of 8 percent in GDP has not eradicated this phenomenon. While corporates play some role in their CSR capacity, these are more a case of scattered islands of schemes that serve their respective geography and cannot reach all the people. None of these services can be provided by the private sector which is run for profit. Therefore, we need direct intervention from the government.
Governments tend to be sloppy in delivering goods and services. The cost goes up because a lot of money used for providing a service goes in paying salaries to their own staff to deliver the service. Add to it the leakages, where everyone has their own estimates from 15 percent officially to 60 percent according to critics, attention is diverted elsewhere. Everyone loves to quote a statement made by the then Prime Minister Rajiv Gandhi on how only 17 paise in a rupee actually gets delivered in such schemes. That was three decades back and it is absurd that people should be quoting this number, but we as a nation love to dwell in the past and still talk of the Gandhian model of growth which is thoroughly outdated or Nehru's vision in the 60s holding now, which is anachronistic today. Therefore, nothing is really surprising. It has been clarified that the leakages that Rajiv Gandhi spoke of was in the form of entire delivery and not due to corruption. But still it is a good handle to use for the critic.
What Sen and Dreze would support is government intervention and the NREGA and FSB (Food Security Biull) are good ideals to follow. The thought is that rather than do nothing and let the drops trickle down, we need to spend on employment and food besides education and health to ensure that a larger section of population is covered. NREGA has given people more money despite the alleged leakages because once India Inc complains that it has to pay higher wages today to get unskilled labour, which affects their profits, evidently there is truth here. When people complain that food prices are going up due to higher demand for protein, which has been a new term coined at times by the RBI to explain inflation, then it means that things are working. Therefore the factual show that direct intervention is necessary and works, and the fact that the counter factual cannot be proved is good enough to tell us that direct intervention is necessary when the markets cannot self correct.
The real irony in this entire debate is that 3 of the 4 economists involved here reside in the US and UK and are not really in touch with the rural India and seen poverty at close quarters. By seeing all those who they meet who belong to industry in general, the view from above looks appealing. Sen, however, has his roots still in real India and Dreze, though of Belgian descent, spends most of his time in rural India and knows what the other India is. It is not surprising that there are two views on the subject.
What is one to make of it now? Quite clearly, neither is wrong and both are right. We need free markets and reforms to make growth take place because by handing over doles under NREGA, we can let people live but cannot bring about a change. But the government has to spend more on social development, because at present we are covering food and employment, but other conditions are quite disgraceful and that should be the next page on our agenda. The government should step aside on the budget and get in the reforms for the private sector and continue spending on the poor and needy-surely there will be leakages and the number could be anything depending on which side the critic is. Even a 50 percent success rate is better than making no start.
Therefore, just like how both Monetarism and Keynesianism need to be used in harmony depending on circumstances, so should the Sen-Dreze and Bhagwati-Panagariya prescriptions be used together. As they are seasoned economists, who have agreed to disagree, they could, however, carry on their acrimonious debate and embellish our business columns in the media.
The author is chief economist, CARE Ratings. Views are personal.
Subscribe to Moneycontrol Pro at ₹499 for the first year. Use code PRO499. Limited period offer. *T&C apply
World
The right energy policies could ensure the historic opportunity to make 2019 the definitive peak in global emissions, is not wasted, experts said.
India
The government will release the GDP numbers for the October-December quarter of the current fiscal on Friday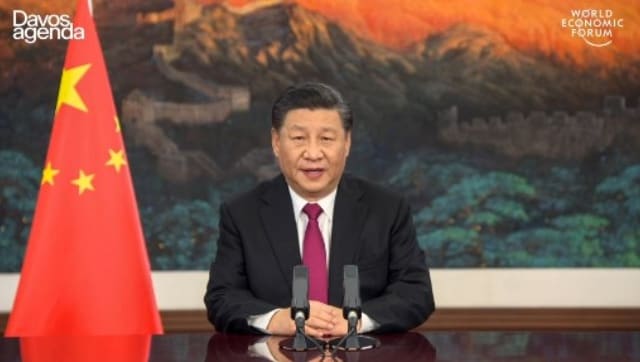 World
At a gathering in Beijing, Xi claimed that over 10 million poor people were lifted out of poverty on average each year since he came to power in 2012