India is a buy: Six reasons why economy will strengthen from now
The current levels of the INR indicate that negatives will be more prominent but that is obvious.
Opportunity does not lie in positioning for the obvious but lies in positioning for the not so obvious. It is obvious that India is facing heavy macro headwinds in the form of falling growth, twin deficits, weak currency, high interest rates, uncertain inflation outlook, global risk aversion and anaemic world economic growth. However what is not so obvious but very much a good possibility is that India's economy could well come out of its current issues and actually show strength into the future.
A parallel can be drawn to the current gloom and doom environment to the bright and boom economy seen in the mid 2000-2010 decade. At that point of time, it was obvious that nothing could go wrong with India and the INR was the most sought after currency in the world. INR went down to levels of below Rs 40 to the USD in 2007 when India was shining. The INR is trading at levels of Rs 64 to the USD at present and nothing can go right with India at present.
INR was a clear sell at Rs 40 when nothing could go wrong with India but is it a clear buy at Rs 64 when nothing can go right with India? In order to answer this question let us analyse what can go right with India from here on.
On the economic growth front, India's GDP growth at 4.4% for the first quarter of 2013-14 and 5% for fiscal year 2012-13 are at four year and decade lows respectively. Growth outlook is not bright with the IIP (Index of Industrial Production) showing a negative growth of 0.2% for the April-July 2013 period. Data from vehicle sales growth that is negative for the first five months of this fiscal to corporate results that have shown weak trends do not give much hope for the future. It is obvious that India is a long way from achieving any kind of respectable growth rate in the near future.
The not so obvious is that growth could actually improve going forward on the back of the following six factors.
One. The country has had above normal monsoons this year and this could heighten economic activity in the second half of the year as good crops lead to higher consumption amongst half of India's population.
Two. The run up to 2014 general elections leads to higher spending from official and non official sources and this leads to increased economic activity.
Three . Eurozone economy is showing signs of coming out of a recession with manufacturing showing uptick over the last two months and GDP growth coming in positive for the second quarter of 2013. Eurozone coming out of recession is good for global trade and its effects will be felt on India's exports going forward.
Four. US economy is showing strength with unemployment rate down to multi year lows and equity indices at close to record highs. Strength in the world's largest economy will filter down to India.
Five. China's economy is showing signs of bottoming out with growth stabilizing at around 7.5% levels, exports picking up for the last couple of months and domestic consumption showing strength. Stability is the second largest economy in the world leads to improved economic activity across the globe.
Six. Despite the Fed indicating withdrawal of additional stimulus through bond purchases, interest rates in the US, Eurozone and many other parts of the world will stay at record low levels for a while to come. Risk aversion by global investors based on prospects of higher rates will die down and flows will resume into countries like India that faced the brunt of FII selling in the May- August 2013 period.
India's twin deficits, the fiscal and current account deficit (CAD) that are blamed for the INR trending to record lows of Rs 68.80 to the USD are expected to stabilize at lower levels with conscious efforts by the policy makers to contain the deficits. Fiscal deficit expected at 4.8% of GDP and CAD expected at around 4% of GDP is well off highs of 5.9% and 5% seen in 2011-12 and 2012-13 respectively. The first five months of fiscal 2012-13 has seen trade deficit up by 2.6% and with INR down over 20% year on year, export growth is likely to pick up going forward. The INR will benefit from lower deficits and a stable INR will bring in capital flows that will fund the CAD.
Interest rates in India are not conducive to growth at present with RBI liquiidty tightening measures to prevent INR volatility taking up rates by 300bps over the last four months. A stable INR on the back of the factors mentioned earlier will enable RBI to ease liquidity in the system leading to interest rates coming off . Lower interest rates will help economic activity in the country.
Inflation is sticky with CPI from August 2013 at 9.52% while WPI for August expected at around 6% levels. CPI inflation is down from levels of 9.87% seen in July 2013 while WPI inflation is up from levels of 4.70% seen in May 2013. Food inflation that is trending at close to 10% levels is likely to come off given good monsoons and this will help bring down CPI while WPI is likely to stabilize at 6% or below levels as rise in administered prices of fuel is negated by weak aggregate demand in the economy. Stability in inflation expectations is positive for lower interest rate expectations.
Will the positives play out going forward or will the negatives continue? The current levels of the INR indicate that negatives will be more prominent but that is obvious. Obvious is easiest choice for portfolio positioning but the real money lies in the not so obvious. Take you pick.
Arjun Parthasarathy is the Editor of www.investorsareidiots.com a web site for investors.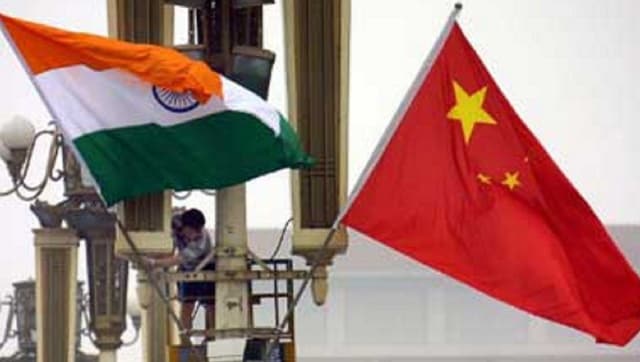 India
Notwithstanding the fire and brimstone response from Beijing, New Delhi should gradually aspire for a more normalised, cooperative and rational relationship with Taiwan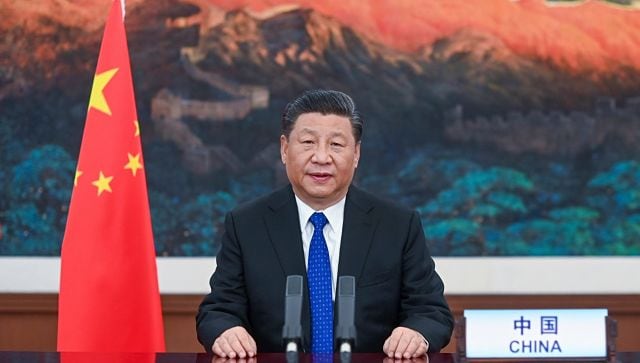 Sports
Chinese Football Association president Chen Xuyuan attempted to turn the page on a chapter that has been hugely damaging to the reputation of football in the world's most populous nation.
science
The main takeaway from this report is that more analysis should be conducted in order to get to the bottom of this.