Crude slips below $98 on eurozone debt fears
Optimism over a bailout for Spain's troubled banks faded on concerns about the impact the package will have on public debt, while uncertainty surrounding elections in Greece compounded worries the financial crisis in Europe will deepen
Brent crude slipped below $98 on Tuesday, extending losses on concerns the eurozone debt crisis will worsen and hurt the global economy, threatening growth in oil demand.
Optimism over a bailout for Spain's troubled banks faded on concerns about the impact the package will have on public debt, while uncertainty surrounding elections in Greece compounded worries the financial crisis in Europe will deepen. Most assets, from Asian shares to the euro, reversed the previous day's gains.
"Problems in Europe can trigger a contagion crisis and be a blow to financial markets," said Ric Spooner, chief market analyst at CMC Markets. "Europe looms as a potentially large threat. It remains the key concern for markets right now."
Crude futures had rallied more than $2 on Monday on the news that euro zone finance ministers agreed to lend Spain up to $125 billion to tackle the problems of debt-stricken banks. But doubts about the deal emerged overnight, rekindling concerns that Madrid's financial woes would worsen.
Cyprus strongly hinted on Monday it may before the end of this month become the fifth member of the currency bloc to apply for an international bailout to help its banks, which are heavily exposed to Greece.
Reflecting heightened fears of the European crisis worsening, officials in the region have discussed limiting the size of withdrawals from ATM machines, imposing border checks and capital controls as they prepare for a worst-case scenario of Athens leaving the group.
"We will see this kind of volatility because of the uncertainty over Greek elections, lack of clarity on the length and breadth of the Spanish bank bailout," said Ben Le Brun, a Sydney-based markets analyst at OptionsXpress. "I am not surprised to see the pullback in oil prices."
A key support for the US contract is $80 a barrel and $95 for the European benchmark, Le Brun said. A slide in prices to those levels will trigger technical buying, he said.
Brent will revisit the June 4 low of $95.63, while US oil is expected to consolidate in a range of $81.21-$82 for half or one trading session before dropping towards $78, according to Reuters technical analyst Wang Tao.
OPEC OUTPUT TARGET
Oil is also under pressure following comments from top oil exporter Saudi Arabia calling for an increase in OPEC's output target for the second half of the year despite a recent fall in crude prices.
"Our analysis suggests that we will need a higher ceiling than currently exists," Saudi Oil Minister Ali al-Naimi said in an interview with the Gulf Oil Review ahead of a meeting of the Organization of the Petroleum Exporting Countries on Thursday.
Comments by Naimi were at odds with the assessment by Iraq's OPEC President, Abdul Kareem Luaibi, that there is a surplus in supplies from the 12-member group.
OPEC meets on Thursday in Vienna to chart production policy. Supply from the 12-member group, running nearly 2 million barrels per day above a self-imposed production ceiling of 30 million bpd, is at its highest since 2008.
OPEC's biggest producer, Saudi has lifted output sharply to 10 million barrels a day, a 30-year high, to prevent inflated fuel prices blocking global growth. That has partly helped Brent fall from the high of over $128 a barrel for the year touched in March to below $100 a barrel.
Industry data due later today from top consumer the United States will help provide further direction to prices.
U.S. crude supplies were forecast to have fallen last week for the second straight time, due to lower imports, a preliminary Reuters poll showed.
BACKGROUND
Standard & Poor's said on Monday that India could become the first of the so-called BRIC economies to lose its investment-grade status, less than two months after cutting its rating outlook for the country.
The Reserve Bank of India is widely expected to lower its main lending rate by 25 basis points (bps) to 7.75 percent on June 18 when it reviews its policy for the first time after cutting rates by a sharper-than-expected 50 bps in April.
Falling global oil prices as well as declining core inflation and growth in India give the central bank room to adjust interest rates, a deputy governor said last week.
India's economy expanded 5.3 percent in the March quarter, its slowest pace in nine years, on a combination of mounting global uncertainties, muddled policies, high inflation and steep interest rates at home.
Manufacturing sector kept up its steady expansion in May, driven by rising output, a business survey showed.
Car sales rose just 2.8 percent in May from a year earlier as a hike in excise duty on the vehicles hit demand.
Headline inflation accelerated in April to 7.23 percent as price pressures for food, fuel and manufactured items all picked up.
- Consumer price inflation in April stood at 10.36 percent, compared with 9.47 percent in March.
Reuters
India
According to IOCL, the exam for various non-executive posts will tentatively be conducted on 24 October and the results will be announced by 11 November
World
Fossilisation of trees moved enormous amounts of carbon from the air to underground, leading to a decline in atmospheric CO₂ levels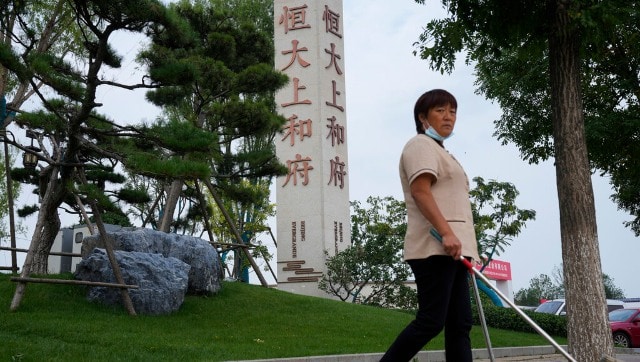 World
The Chinese government, meanwhile, kept investors guessing about whether it might intervene.