Be afraid, very afraid, of what's happening in China...
For the past year, the 'China bear' trade has paid off handsomely. Now, say economy watchers, China's economy faces immense pressures, with no certainty about how it will all unravel.
When you're branded a "quack economist" - as I was recently by a petulant reader - it's pretty hard to, well, duck the criticism.
But since I'm no economist at all - quack or otherwise - I perhaps had grounds for being halfways flattered that I'd been clubbed along with a paddling of practitioners of the Dismal Science, even if I evidently don't carry great conviction.
The reader's trenchant response came in response to a recent post in which I had argued that the widespread hype about the Chinese currency, the renminbi or the yuan, was vastly overdone, and that it would not displace the US dollar anytime in the near future, as a gaggle of commentators have suggested.
I had said that for all the chatter about the Almighty Renminbi going international and appreciating steadily, it did not serve the political (and economic) objectives of China's pragmatic but control-freak rulers to lose their grip over China's command economy. I had cited (what I felt were) persuasive statistics from the Bank for International Settlements to say that the yuan doesn't enjoy widespread currency and that it would be decades before it could reasonably hope to emerge as a global or even a regional reserve currency and displace the US dollar.
The events of the past fortnight have only given me reason to feel validated.
For in recent days, investors in yuan-denominated bonds in Hong Kong, who perhaps felt that they had their money on a sure thing with a currency that would only keep appreciating, have seen their investments wipe out almost a full year's gains. That's because the bond market , responding to the recent wave of panic in financial markets, is now pricing in a decline in the yuan-denominate bond, in tandem with the rally in the US dollar. The one-way trade on the yuan's appreciation has been well and truly busted.
In other ways too, the market sentiment has perceptibly turned against China, and anyone who has been betting against China - as hedge fund investor Jim Chanos has been famously doing - has had a great run.
Following a wave of shadow banking lending, characterised by usurious lending rates, that has pretty much spread across China in an environment of tighter credit, investors have been selling Chinese bank stocks for fear of exposure to bad loans.
On Monday, the Chinese government moved to impose a ceiling on lending rates in the shadow banking market, but there are already doubts about the practicability of enforcing the measure.
Over the past year, the China bears who have been shorting real estate stocks have been laughing all the way to their banks, even if they owe much of their gains to the policy of tightening the government unleashed to tame the frothy property bubble.
An economist at a research agency now reckons that about half of China's commercial real estate companies could be forced to wind down in the next three to five years as the government tightens housing market policies.
And following a wave of exposures of fraudulent Chinese companies by the research agency Muddy Waters, China bears have again been well rewarded in recent months.
The hacker group Anonymous too has hopped on to unmask instances of fraud by Chinese companies. Just last week, it came out with a research report exposing a Hong Kong-listed Chinese company as one of "Hong Kong Exchange's largest, and longest running frauds." (Do read the report: it makes for gripping reading.)
And over in the US, after the stock market regulator initiated an investigation into allegations of accounting fraud in Chinese companies, Chinese Internet stocks have been crushed. Slowly, the 'China bear' planets are aligning themselves with profound malefic effect.
As Patrick Chovanec, an associate professor at Tsinghua University's School of Economics and Management in Beijing, puts it, "something is happening" in China - "and people both inside and outside of China are right to be nervous."The more you go out and look around, and listen to your gut, he cautions, the more worried you become.
And that warning comes not from a "quack economist" like myself, but from someone who travels extensively to China's hinterland and routinely kicks the tyres of the Chinese economic automobile.
Find latest and upcoming tech gadgets online on Tech2 Gadgets. Get technology news, gadgets reviews & ratings. Popular gadgets including laptop, tablet and mobile specifications, features, prices, comparison.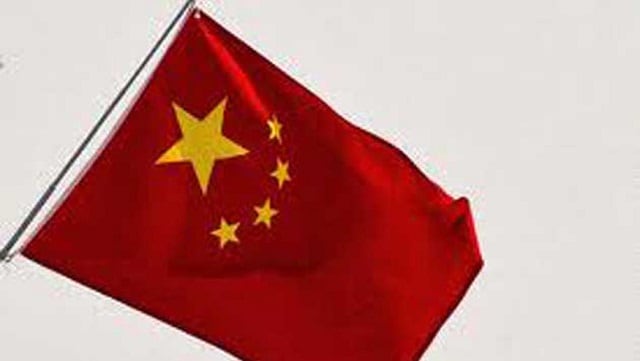 India
Chinese Foreign Ministry spokesperson Hua Chunying also told a media briefing that Beijing has never recognised Arunachal Pradesh, terming the Indian state 'illegally established on Chinese territory'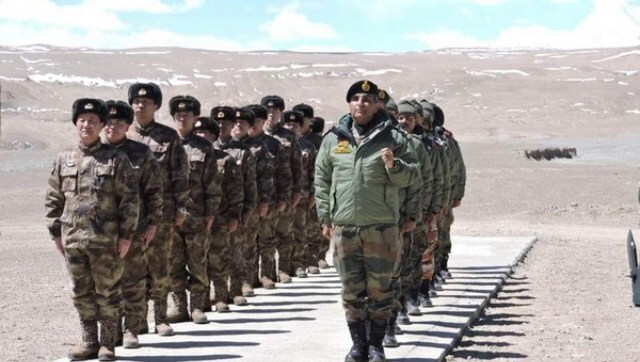 India
People familiar with developments along the LAC in North Sikkim said that Chinese troops attempted to transgress into the Indian side but were stopped by the Indian military. Troops from both sides sustained minor injuries in the physical brawl, said sources
World
The incendiary tweet, which has since been hidden after outrage ripped across the internet, included a link to an article by state media outlet China Daily that claimed the "eradication of extremism has given Xinjiang women more autonomy" over whether to have children