Why a weak Chinese economy can't save the world
The world is looking to China to bail it out. But economists warn that China's own financial system is at risk from a rash of illegal lending that has come to light after a string of defaults.
A world teetering on the brink of an economic and financial crisis looks forlornly to cash-rich China in the hope that it will unloosen its purse strings, bail out heavily indebted European nations - and, well, save the world.
But in Wenzhou, considered the capital of China's capitalist entrepreneurship, a rash of defaults and "runaway bosses" who have abandoned their factories, leaving thousands of workers on the streets, are showing up the weaknesses in China's own economy, dashing all hopes that China will come riding to anyone else's rescue.
In just the past fortnight, the owners of at least nine local businesses in Wenzhou have fled the country, leaving behind unpaid loans from banks and private creditors running to hundreds of millions of yuan. Thousands of workers have been demonstrating on Wenzhou's streets to protest against their lost jobs and to demand unpaid wages. (See video here.)
The wave of defaults is the culmination of an extraordinary credit squeeze, arising from flawed monetary policies, which has driven small and medium entrepreneurs to borrow on the kerb from private creditors at usurious rates of interest. The surge in such "informal lending", say economists, represents the biggest risk to financial stability, and are in fact a short-term "time bomb". Even the official Chinese media are calling it China's own subprime crisis.
An epidemic of shadow banking
"Informal lending - or shadow banking - has surged in China over the past 12 months, threatening financial stability," warns Credit Suisse's chief Asia economist Dong Tao. "Parties involved in informal lending are so widespread that it would not be an exaggeration to call it a nationwide lending campaign."
The extent of such kerbside lending - where interest rates go up to as much as 90 percent - is of course hard to estimate, given the underground nature of the operations. China's top bank regulator, the chairman of the China Banking Regulatory Commission, acknowledged that informal loans may amount to about 3 trillion yuan (about $460 billion). However, Tao estimates it to be closer to 4 trillion yuan (about $600 billion), or about 8 percent of the formal lending market, and growing at an exponential rate of 50 percent a year.
The 'loan shark' business took off in 2010, when private entrepreneurs who had sold their manufacturing business or property were confronted with negative real interest rates and the early stages of high inflation Chinese authorities hiked banks' reserve ratios to clamp down on lending rather than hike interest rates, a policy that Asianomics founder Jim Walker says sent the wrong price signals and led to serious misallocation of capital.
Large state-owned enterprises (SOEs) were immune to the credit squeeze, since banks lend readily to them. But since they had no immediate need for the cash, they too got into the murky business of shadow lending. Lacking compelling investment opportunities, the SOEs, operating through their financial arms, added an interest rate spread and lent the money out to other parties, typically entrepreneurs and property developers who did not qualify for bank loans.
Property bulls
Tao estimates that about 60 percent of the informal lending was channelled into the property sector, and that the biggest borrowers were small or medium-sized property developers. "The lending to property developers is a particular concern," he says. That's because most Chinese developers have never experienced a bear market cycle and therefore generally refuse to lower property prices when transaction volumes fall sharply.
They pay usurious rates of interest - up to 70 percent a year - in the hope that the government's tightening policy will soon be eased. "If Beijing's housing policy is not reversed quickly, many smaller developers will likely collapse over the next six months," Tao believes.
Typically, one would expect loans taken on at such high interest rates to be of short tenures - perhaps overnight bridge loans or perhaps a few days. CLSA Asia-Pacific Markets China strategist Andy Rothman scoffs at the notion that such rates are representative of the state of the credit market in China. "Such loans are typically taken for very short durations - may be overnight - as a sort of bridge loan," he says.
But other analysts, citing anecdotal evidence, point out that some property developers were willing to borrow at such high costs for even up to six months or a year.
Why do they borrow at those rates? They either need the money to complete construction of property projects that have been pre-sold in the market; or the developers have so bullish an outlook on property prices that they believe they can factor in their borrowing costs and still come out ahead.
Impossible to trace
Apart from showing up the credit bubble in China, analysts say the risk is that the government will find it impossible to make an "organised settlement" in case of problems in any part of the credit chain.
"We believe Beijing has very limited means for surveillance in this field," says Tao. "In case a crisis occurs, the authorities probably will not even know how to contact the lenders and borrowers. Yet, the widespread nature of informal lending practices also means that risks could quickly spread to every corner of the economy, affecting corporate balance sheets, consumer confidence and bank asset quality".
In case the debt chain faces unexpected turbulence, he adds, China will likely face a credit crunch that may potentially undermine its growth prospects and investor confidence.
That's a sobering thought for countries around the world that are looking, alms bowl in hand, to Chinese moneybags to bail them out.
Arts & Culture
Gokhale presents a 360-degree view of the decade (1979-1989) when China set out on the path to becoming a world-class economy and a major power, while managing an inner-party struggle for the control of China's political soul.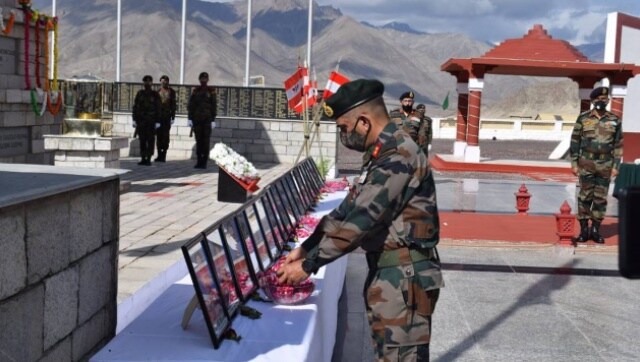 India
On the first anniversary of the deadly clashes, Chief of Army Staff Gen MM Naravane led the force in hailing the valour of the 20 soldiers who lost their lives in face of "unprecedented" Chinese aggression
World
What exactly motivated them to make the epic journey remains a mystery.