Chinese investment in Europe drops except for EV batteries as watchdogs tighten rules to stymie Beijing acquisitions
Direct investment from China fell 22% to €7.9 billion in 2022, according to a report published Tuesday by the Berlin-based Mercator Institute for China Studies and New York-based Rhodium Group.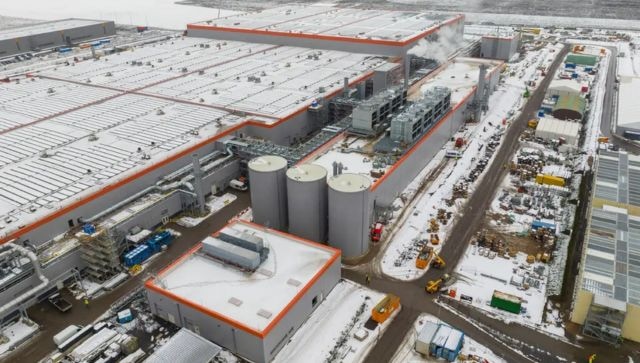 With European countries tightened rules to block a slew of Chinese acquisitions, Beijing's investment in Europe fell to its lowest point in almost a decade last year.
Foreign direct investment in Europe from China sank to $8.7 billion, a 22 per cent decline from the previous year, according to a report published Tuesday by the Berlin-based Mercator Institute for China Studies and New York-based Rhodium Group.
According to the report, China's investment in 2022 reported a decline of 22 per cent. The trend reflects Europe's recent moves to scrutinise the sale of assets to China.
The researchers found that at least 10 out of 16 investment deals pursued in 2022 by Chinese entities could not be completed in the technology and infrastructure sectors, principally because of objections raised by authorities in the UK, Germany, Italy and Denmark, the Financial Times (FT) reported.
The FT quoted the report as saying that several of the aborted deals, such as proposed semiconductor acquisitions in Germany and the UK, were blocked following reviews into the specific technology targeted by the Chinese investor. In other cases, deals already agreed were annulled or collapsed after the imposition of regulatory stipulations, the report added.
"Increased scrutiny of inbound investment will likely continue in coming years," the FT quoted the report by Agatha Kratz and Mark Witzke at Rhodium Group and Max Zenglein and Gregor Sebastian at Merics as saying.
Some of the deals blocked by European regulators included Germany's ban on Sai MicroElectronics' proposed acquisition of the automotive chip assets of Elmos Semiconductor, the UK's stopping Hong Kong's Super Orange from buying electronic design company Pulsic and Italy's annulment of sale of a military drones group, Alpi Aviation, to Chinese state-backed companies.
"In 2023, review mechanisms will come into effect in Belgium, Estonia and Ireland, in the latter also with retroactive effect," FT cited the report as saying, adding that the Netherlands is planning to launch a broader review system that will allow for reviews of sensitive technologies and energies, also with retroactive effect.
Chinese investment in Europe plunged by more than a fifth last year to a decade low as a shift toward greenfield investments in electric-vehicle batteries only partially offset a steep decline in mergers and acquisitions, Bloomberg reported citing a survey as saying.
Read all the Latest News, Trending News, Cricket News, Bollywood News,
India News and Entertainment News here. Follow us on Facebook, Twitter and Instagram.
also read
World
Israel frequently cites the lack of construction permits as a pretext for demolishing Palestinian homes, particularly in Area C, which is under the control of the Israeli army
World
Taiwan, which is claimed by China, has no formal diplomatic ties with any European country except the Vatican. Beijing regularly denounces any form of contact between Taiwanese and foreign officials, viewing it as encouraging global recognition of Taiwan's separate status from China
Explainers
Food inflation is putting a strain on Europe's low-income households. For much of the past year, the principal costs that go into creating food goods have been declining in international markets, prompting questions about why food prices for European consumers remain so high