Budget 2023-24: Realty sector hopes for financial and policy impetus to sustain growth momentum
Real estate, the second-largest contributor to India's economy, has led to the growth of several other ancillary industries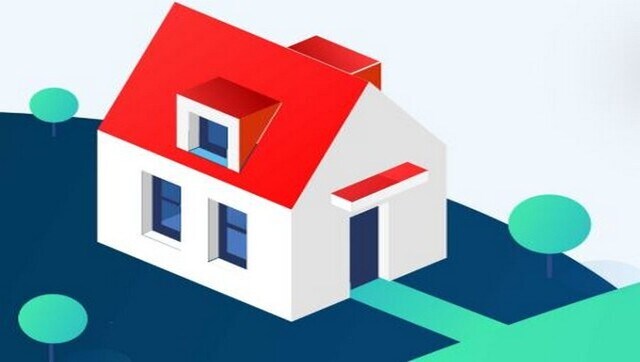 India's real estate sector has risen like a phoenix and delivered a sterling performance in 2022 with residential sales increasing by more than 50 percent over the previous year. This is commendable as the sector was crippled during 2019-2021 due to a combination of factors such as operational restrictions arising from the pandemic causing shortage in the worker pool, and disrupting the supply chain.
The revival of the residential property market was amply aided by the state government's decision of giving concessions on stamp duties for registrations.
What does the sector want from Budget?
The real estate industry community is looking up to the Centre to provide financial and policy impetus to sustain growth momentum in the Union Budget for 2023-24.
If expectations are riding high, it is also in view of the NDA government's ambitious plan to catapult India to the $5 trillion GDP mark by FY 2025 to achieve sustainable development. The country's economy is witnessing strong growth on the back of increasing consumer demand, the surge in exports, initiatives like Make in India acting as a spur for domestic manufacturing, improvements in agriculture, and concentrated efforts on the part of the Government.
Real Estate, the second-largest contributor to India's economy, has led to the growth of several other ancillary industries as part of its supply chain. Real estate, considered an unorganized sector in the past, is fast consolidating as a result of several regulatory and procedural changes introduced to safeguard the end consumer and bring transparency.
Industry status can 'hugely' boost sector
Despite of the positive and progressive changes, the sector is yet to be accorded a formal industry status. It is hoped that the long-time demand for the sector to be accorded 'Industry Status' could possibly be realised in Budget 2023-24, which can be a huge boost to the sector.
Revise I-T slabs, provide additional tax sops
The sector's wish list from the government includes a push for affordable and rental housing, and strengthening of extant financing instruments to provide liquidity to stuck projects. A revision of income tax slabs and additional tax benefits are always on the list of a common man's ask, which could provide a boost to both developers and home buyers, coupled with an increase in the limits of Section 80C will provide more disposable income for people, and encourage higher investments. It will also be logical for the cap of Rs 2 crore on capital gains to be removed or enhanced for reinvesting into properties.
Stakeholders would also be hoping that the Budget will address the demand for insurance premiums on housing loans to be deductible with additional limits. It is expected that the issuance of long-term bonds, tax incentives for home insurance premiums, and a separate section to claim deductions for term insurance premiums will help improve the penetration of insurance across the nation.
Redefine 'affordable housing'
One of the areas requiring government focus would be the redefinition of affordable housing in line with the rising cost of raw materials and inflation, appropriate price limit revisions for various cities that would allow homebuyers and developers to take advantage of benefits such as larger tax deductions and GST exemptions.
Bring FOP under ambit of govt regulations
Union Budget 2023-24 could also be an opportunity for the Centre to bring the Fractional Real Estate Platform (FOP), a concept that has gained currency among investor groups in India's real estate market, under the ambit of government regulations thus ushering a regime of transparency and strict compliance. FOP offers the advantage of allowing individuals to generate income from extremely high-valued prime commercial real estate by jointly purchasing it, while at the same time stimulating economic growth, thanks to the absence of rigid, time-consuming, and expensive compliances.
There is a growing need for market regulators and platform operators to embed safeguards into such arrangements and create a policy framework that can protect investors. Similarly, the usage of blockchain technologies in ensuring the Title of the property is another forward-looking step the Government can introduce.
Clarity needed on claiming GST input credits
The government's aim to achieve 'Housing for all' will be realised with Co-Living options. For this sector to get better organised clarity on claiming GST input credits will be required and considering the growing scale of Co-working and Co-Living, this budget is expected to bring in this clarity.
Currently, the concentration on sustainability and green initiatives is majorly focused on commercial real estate, and an attempt to encourage sustainability initiatives in the real estate sector will go a long way in protecting the environment. As an extension, it is also desirable to put focus on AQI (Air Quality Index) within working spaces and provide incentives for ensuring better AQI which will ultimately result in huge savings on public health spending, as the same has far-reaching impact which has not yet been realised fully by most.
With so much on the wish list, we are sure that the Budget 2023-24 will be high on delivery.
The writer is Non-Executive Director, Aurum PropTech Limited (@AurumProptech)- a new-age technology company
Read all the Latest News, Trending News, Cricket News, Bollywood News,
India News and Entertainment News here. Follow us on Facebook, Twitter and Instagram.
Business
The IMF's World Economic Outlook earlier said the size of the Indian economy will increase from USD 3.2 trillion in 2021-22 to USD 3.5 trillion in 2022-23 and cross USD 5 trillion in 2026-27
World
The so-called Potholes Fund already had a £500 million budgetary allocation from the Treasury, but councils in England have been guaranteed a further sizable infusion
Business
As the House resumed at 6 pm, Union Finance Minister Nirmala Sitharaman moved the Demands for Grants for 2023-24 and relevant appropriation Bills for discussion and voting