Zoho: Putting India On The Cloud Computing Map
Sudhakar Marthi, director-Sales and Marketing, Zoho, discusses its offerings as well as future plans.
Zoho, an India-based SaaS company, which was launched in 2005, is now being touted as competition to IT behemoths like Google, Microsoft and Salesforce.com. Sudhakar Marthi, director-Sales and Marketing, Zoho, in interaction with Biztech2, discusses the company's offerings as well as future plans.
What are some of the major products and services offered by Zoho?
Zoho is currently offering more than 20 services which include office productivity tools, business applications and Web mail service. All these service are offered either on hosted or pay-per-use kind of model.
Our first service Zoho CRM was launched in 2006. Besides this, we have launched new services like Zoho Projects, Zoho Invoice, Zoho Meeting, Zoho People (HRS) and Zoho Business. Zoho Business includes office productivity tools like MS Office, which include writer, sheet and show. All these new service are based on Web 2.0 (AJAX) technologies. Our data centre is in California, with a DR site located at New Jersey.
Which are your main customer markets?
Our major subscribers are from USA and Europe. We have got more than 1.5 million subscribers around the world. We offer free service for individuals up to a certain usage amount, for example, CRM is free up to three uses, Zoho Business is free up to 10 uses, while Zoho Invoice allows users to raise five invoices for free.
We also see tremendous potential in the Indian market. Currently, in India most enterprise applications like CRM or HRS are offered through the on-premise model. With on-demand models gaining popularity, we see good potential in this market as well.
Zoho is being touted as competition to Salesforce.com, what is your say on this direct comparison?
Salesforce.com was an early mover in the on-demand space; they launched their services many years ago. Thus, they have the early mover advantage on their side, but our business model is different, which allows us to quickly increase our volumes. We offer our service mainly through two editions, the professional and the enterprise one. The professional edition costs only $12 per user, per month as compared to Salesforce.com, which offers the same services at $60 per user, per month. The Enterprise edition, which comes with more security features and other functionalities, is $25 per user, per month. We are also trying to narrow the gap in terms of features vis-à-vis Salesforce.com. Our CRM has several modules like sales force automation, marketing campaigning etc. In fact, in some of the modules, we have more features than Salesforce, while in some cases we do have fewer features, which we will try to update as we proceed further.
Tell us something about your future plans.
We will be rolling out some vertical-specific CRM solutions for industries like pharma, retail and automobile. We have also recently launched Zoho Creator. The Creator allows anyone to create applications and run those applications from our data centres and later access them anywhere, anytime. With this, we want to encourage the developer community, which can create its own applications and they can easily do this by using our script language 'Deluge'.
How do you address SLA and security issues?
When we engage an enterprise, we are open to signing SLAs, which demand 99.99 percent availability of systems. Data security is very critical, without the customer's permission we are not even able to access their data. We also offer easy exit features, and don't block the customer's data. If a customer wants to withdraw or close the account, we help them to export all data from Zoho servers. Similarly, if a customer is currently using any traditional software, they can easily import their data onto Zoho servers for which we also offer a migration path.
What kind of flexibility do you offer to customers?
Flexibility is a key factor in Zoho's business strategy. As per the standard option, customer's data and applications run from our data centres; however, if some enterprises feel they want to keep data within their servers, we allow that also. They can access the application through a browser but data will still remain in their own data centres. If some enterprises want both data and applications to be in their data centres, then we can discuss that too.
Find latest and upcoming tech gadgets online on Tech2 Gadgets. Get technology news, gadgets reviews & ratings. Popular gadgets including laptop, tablet and mobile specifications, features, prices, comparison.
News & Analysis
The keyboard update, currently available only to Windows Insiders, allows users to control the cursor using gestures on the space bar
World
The software giant also said that the Russian intelligence outfit, which had hacked the Democrats in 2016, is trying to breach computers at more than 200 organisations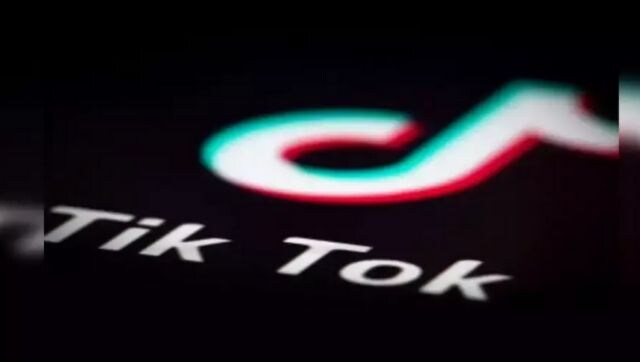 News & Analysis
The Trump administration has threatened to ban TikTok by 20 September and ordered ByteDance to sell its US business