Future Group - Reliance Retail Deal approved by CCI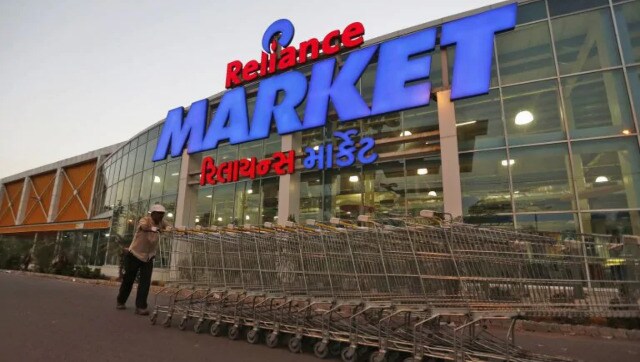 The Competition Commission of India (CCI) has approved the Reliance acquisition of the Future Group that has been in the works for quite a while. The Mukesh Ambani-led Reliance retail group can now use Kishore Biyani-led Future Group's retail properties such as Big Bazaar, FBB, Easyday, Central, and Foodhall. The acquisition was completed for ₹24,713 crores to increase Reliance's fast-expanding retail business. Future Group now contributes a total of 1,800 stores in 420 cities to Reliance's retail division, Reliance Retail and Fashion Lifestyle Limited (RRFLL), a subsidiary of Reliance Retail Ventures Ltd. (RRVL).
Kishore Biyani, CEO of Future Group said "As a result of this reorganization and transaction, Future Group will achieve a holistic solution to the challenges that have been caused by Covid and the macroeconomic environment. This transaction takes into account the interest of all its stakeholders including lenders, shareholders, creditors, suppliers, and employees giving continuity to all its businesses."
While Reliance is going to be able to grow its fast-growing retail business, this deal is going to be a setback for Amazon.
https://twitter.com/CCI_India/status/1329755690412380162
In 2019, Amazon raised the argument that an agreement between it and Future Group prevented it from selling its retail assets to certain parties. Amazon, an investor in one of Future's holding companies, won an injunction against this deal from an arbitrator in Singapore. Further, Amazon approached the CCI and the Securities and Exchange Board of India (SEBI) to hold up the arbitration order and not approve the deal.
Future Group's response to this was that Future Retail -- in the agreement -- was not a part of the company, but was with the company's largest shareholder, which rendered the arbitration order invalid in India.
Find latest and upcoming tech gadgets online on Tech2 Gadgets. Get technology news, gadgets reviews & ratings. Popular gadgets including laptop, tablet and mobile specifications, features, prices, comparison.
Sports
Amlan Borgohain consolidated his position as the top ranked 200m sprinter in India in 2020 with a personal best of 21.20 seconds in the final competition on Sunday. In the 100m as well, Borgohain, ran a personal best of 10.63 seconds, making it his sixth personal best in six races over the competition series (three each in the 100 and 200m).
Sports
The Court of Arbitration for Sport said its three judges dismissed the Italian rider's appeal against an 18-month ban and upheld the World Anti-Doping Agency's counter appeal requesting a four-year sanction.
News & Analysis
Amazon Music app will now highlight some fun facts and trivia about the songs you are listening to.