Zoho Announces The Launch Of Three New Products
Helping businesses work online, Zoho has announced the launch of three brand new products for the Indian market, Zoho Pulse, Zoho Vault and Zoho Leads.
Helping businesses work online, Zoho has announced the launch of three brand new products for the Indian market. The first product is Zoho Pulse, a social networking tool designed to enable enhanced business collaboration within organisations. With Zoho Pulse, a company can establish its own private, social network to encourage communication and collaboration among the entire organisation as well as select departments and users. The second is Zoho Vault, a secure, easy-to-use online password manager for teams and businesses. Zoho Vault establishes a central repository that offers unmatched security and complete data privacy for companies that want to store, organise, manage and safely share their passwords, online credentials, financial records and other sensitive information. And finally, Zoho Leads, an application designed for the iPhone that can scan attendee badges at events and connect to the CRM system directly. This facilitates an easy way to assign lead owners, take notes and add tasks instantly, even while talking to the lead.
Zoho Pulse
Activity Streams and Notification Centre – The Company Activity stream provides a consolidated view of all the posts made to the company wall. User's Pulse stream provides a consolidated view of all the activity of all the people they are following, company activity stream along with group activity from the groups the user is part of. The notification centre provides a summary of recent Zoho Pulse activity
Groups – Users can bring together colleagues and associates in one or more groups to foster focused, topical collaborations. Group discussions are visible only to group members. Groups may also hold private, members-only discussions in Forums, collaborate in Docs and use group specific custom apps
Comprehensive Search – Zoho Pulse offers a comprehensive search to find individuals, groups or streams. People directory enables filtered searches of the company directory based on user name, department, location and other criteria
Zoho Vault
Zoho Vault offers safe, secure password and data storage and complete data privacy. Passwords are encrypted with the latest encryption standard, AES-256. The passphrase, which the user enters to access Zoho Vault, is used as an encryption key but is not stored anywhere on the Zoho Vault server or on the user's computer or iPhone
The Zoho Vault server holds only encrypted data, and the passphrase never leaves your browser. As a result, the user's passwords and information remain completely private and can only be viewed by the user
Businesses can use Zoho Vault to assign different access privileges to different users. The sharing process has been designed to follow the highest levels of information security and privacy standards. Sharing can be enabled or revoked in real time just by a single click
To automate the login sequence, Zoho Vault features a direct, one-click login mechanism. Users can launch direct connections to all of their websites and applications from the Zoho Vault interface, without even viewing the password
Zoho Leads

Zoho Leads allows users to scan attendee badges at events and connect to their CRM system directly, thus enabling a quicker turnaround time for generating leads. As events increasingly use QR codes to encapsulate attendee information, the Leads app helps capture important information. In case the QR scanning fails, the app uses OCR. It can also be used as a business card scanning application. The app is currently available in the AppStore.
Commenting on the occasion, Raju Vegesna, Chief Evangelist, Zoho said, "With the introduction of three new products, Zoho Pulse, Vault and Leads, organisations both big and small, can enhance their internal collaboration potential, solve security and password problems and build their sales leads, respectively. With the addition of these new products, we hope to re-affirm our commitment to helping businesses work more effectively, online."
Find latest and upcoming tech gadgets online on Tech2 Gadgets. Get technology news, gadgets reviews & ratings. Popular gadgets including laptop, tablet and mobile specifications, features, prices, comparison.
Biztech
Sudhakar Marthi, director-Sales and Marketing, Zoho, discusses its offerings as well as future plans.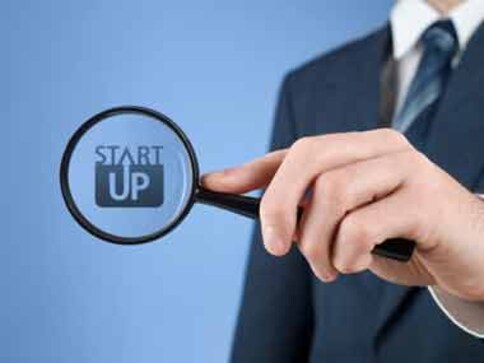 Business
Bootstrapping is a wise heads game; it's only through strong intellectual grounds and rational strategies that bootstrapped companies sustain bottleneck competition to emerge successful.
Biztech
Zoho Writer, Zoho Sheet, Zoho Show are now available on Google Drive.