Visa Launches Mobile Managed Service
Reduces the complexity and cost for local financial institutions and mobile network operators to offer mobile financial services to unbanked consumers.
Visa has announced the launch of the bank-grade managed service platform for mobile money, Visa Mobile Managed Service, designed to enable financial institutions and mobile network operators to quickly deploy mobile money programs across the country. Mobile network operators and financial institutions that wish to set up a mobile money service need simply to subscribes to Visa Mobile Managed Service, allowing Visa to host and fully manage all aspects of the mobile money program on behalf of its clients: from look and feel, to consumer enrollment, to transactions processing, authorisation, clearing and settlement – all on its trusted and reliable platform.
For mobile money service providers this means no more large capital investment or technology infrastructure required, as well as increased speed to market and the ability to keep up with the latest advances in mobile services. Visa Mobile Managed Services is not limited to larger banks or telecom operators, smaller providers can also take advantage of Visa's technology to bring affordable mobile financial services to other parts of the country, contributing to advance financial inclusion in India.
"Through this new platform, Visa brings its global expertise in electronic payments to deliver easy and secure mobile payments to India," said Uttam Nayak, Visa's Group Country Manager for South Asia. "Our new mobile managed service reduces time, complexities and costs for India's financial institutions and telecom operators to set up mobile financial services. Once again Visa is increasing the reach of electronic payments beyond tier 1 and tier 2 cities by driving financial inclusion through affordable access and low cost acceptance. It's part of our continued push to develop India's payments ecosystem."
The new service has been launched initially with Aircel and ICICI Bank. Through Visa's managed platform, Aircel mobile subscribers will have access to a financial account that is linked to their mobile phone number in order to receive services such as cash deposits and cash withdrawals, money transfer to third parties, self-reload of prepaid mobile credit, and various utility bill payments.
Geoff King, Head of Mobile Banking, Aircel said, "We are extremely pleased to launch Mobile Money, providing our customers with a safe, secure and instant way of managing their financial needs. By building 'Mobile Money' on the Visa platform and partnering with ICICI Bank, we have joined forces with two companies that have a strong pedigree in financial services, together with a great desire to deliver innovative financial service solutions to better meet the needs of the country's unbanked. Aircel brings to the partnership not only our mobile network but just as importantly our attention and care in serving our customers every day with many millions of small cash transactions through our vast retailer and distributor setup."
The new service is a further sign of Visa's commitment to helping India businesses to unlock the potential of mobile payments as well as support the government reach its electronic payment and financial inclusion objectives. Visa Mobile Managed Service will be initially available in Tamil Nadu and phased out across the rest of the country in 2013.
Find latest and upcoming tech gadgets online on Tech2 Gadgets. Get technology news, gadgets reviews & ratings. Popular gadgets including laptop, tablet and mobile specifications, features, prices, comparison.
World
Foreigners can now house hunt in 25 areas of Qatar — mostly in and around the capital Doha — nine on a freehold basis and the rest with 99-year leaseholds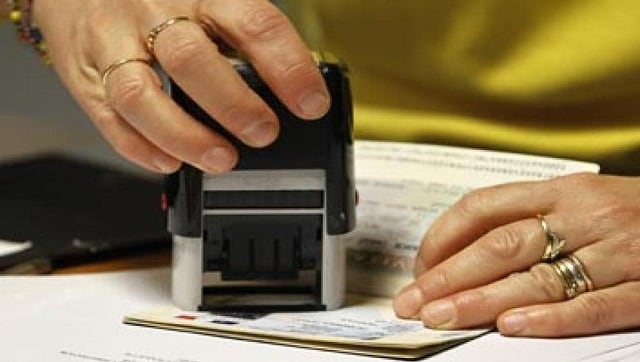 World
Pakistan's Foreign Office on Wednesday confirmed the news saying that the decision by the UAE authorities is 'believed to be related to the second wave of COVID-19'
World
PhD holders, physicians, engineers as well as graduates from UAE accredited universities with a Grade Point Average of 3.8 and above will be granted the golden visa. The changes will take effect from 1 December, 2020.