Valuenotes' Key Trends For The Outsourcing Industry
ValueNotes' analysts have put together a list of key trends that will make an impact in 2008.
ValueNotes' analysts have put together a list of key trends that they believe will make an impact in 2008.
The trends that they have predicted are as follows:
Shake-up likely as smaller un-differentiated BPOs will be badly hit. Smaller BPOs with low-end, commoditised services are worst affected by margin pressures, and the worst is far from over. These players will find it difficult to raise prices, and will be unable to pay enough to retain the best talent. Small Indian vendors will be forced to innovate with a focus on 'differentiating' their services.
Rigorous cost cutting by vendors inevitable in 2008. The larger companies may hedge forex exposures in the near term, but cannot disregard the threat of lower competitiveness in the long run. Large global vendors and focused, niche providers may be able to raise billing rates, but this will not compensate for the entire exchange loss, and will need a parallel productivity increase to prevent margins from weakening further. Cost rationalisation will be inevitable in 2008 for Indian
Smaller cities will shine brighter. The cost and talent pressures will drive vendors to smaller cities at a faster rate. Especially so or new centers of large companies already present in India.
Vendors to aggressively diversify client base. The focus on the US market is already going down – ValueNotes analysis shows that US-based buyers made up for 56% of the total BPO & KPO contracts in 2007. Nasscom analysis shows that for IT outsourcing, the share of US-led business was about 67% in 2006-07. We believe that this will reduce further in 2008 for several reasons.
Domestic business will be hot and happening. The Indian domestic market for IT and BPO has typically not interested the large companies, which are traditionally export focused. All of a sudden however, they're waking up to the potential opportunity in this hitherto neglected, but rapidly growing market within India. A few large IT deals in the past two years, especially in BFSI and telecom helped spark the interest. Ironically, many of the largest domestic deals, especially in telecom, have gone to multinational vendors. But as the Indian economy grows rapidly, new opportunities are emerging in retail, manufacturing, media & publishing, for Indian vendors to tap.
Greater focus on the mid-market opportunity. The mid-market segment in the US and Europe has been traditionally underserved for a variety of reasons, including lack of knowledge of offshoring, unattractive deal sizes for the premium vendors, etc. However, rising outsourcing maturity of early buyers amongst mid-market companies is driving their propensity to deploy the more expensive services of larger vendors. At the same time, intensifying global competition is encouraging the larger vendors to look beyond Fortune lists. Some Indian vendors have laid down strategies to enhance their mid-market coverage via select acquisitions.
Sports
Dingko, a Padma Shri awardee, is survived by his wife Babai Ngangoma, a son, and a daughter.
Entertainment
For decades, Victoria's Secret's scantily clad supermodels with Jessica Rabbit curves epitomised a certain widely accepted stereotype of femininity. Now, with that kind of imagery out of step with the broader culture and Victoria's Secret facing increased competition and internal turmoil, the company wants to become a leading global "advocate" for female empowerment.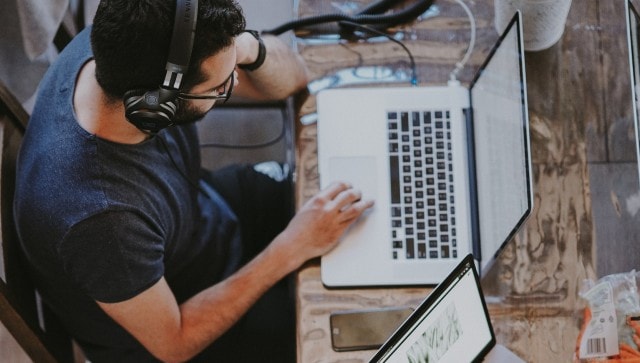 India
Based on average employee costs of $25,000 per annum for India-based resources and $50,000 for US resources, the move will release around $100 billion in salaries and associated expenses