The CIO As An Entrepreneur
Entrepreneurial CIOs will run the IT organisation as a business where value for money will be the key. Here are some key traits for entrepreneurial CIOs.
There is a lot of debate about CIOs becoming business leaders, a chair in the boardroom, partnership with business, etc. These debates are healthy, but the root of this lies in entrepreneurship culture which is embedded in human beings. Without entrepreneurship, CIOs will struggle to become business-centric leaders.
Wikipedia defines entrepreneurship as "one who undertakes innovations, finance and business acumen in an effort to transform innovations into economic goods ". Entrepreneurship is inherent in many individuals or inculcated in some from their surroundings over a period of time.
Many professional organisations embed entrepreneurship in their value system. CIOs in such organisations will find it easy to align and far more efficiently transform Information Technology (IT) as a business partner than just an enabler of IT. But that is not always the case. In the corporate world, big is beautiful. But when organisations become big, entrepreneurial values mostly take a back seat. This is because large organisations, due to their size, become much more functional and lose all flexibility and adaptability. It becomes far more challenging for CIOs to drive transformation and convert IT initiatives into strategic ones in pure functional organisations.
There is no way to know how CIOs who possess entrepreneurial values will perform in such organisations. But if it is truly bureaucratic and functional and if the CIO is trying to change a lot of things, it may be possible that CIO will see his/her way out of the organisation soon. Going against the regime of control through command, constraint and compliance and driving things against political headwinds requires special skills and in my view knowledge of sociology plays a bigger role than the knowledge of technology.
There might be organisations that claim to support entrepreneurship but that is not the reality always. This can be verified from the degree of trust that the organisation shows in its people. It is also sometimes reflected by the CIO's degree of closeness to CEO. Entrepreneur CIOs will take challenges without fear and are always ready to face the consequences of actions.
Some Attributes Of An Entrepreneurial CIO
Creativity and courage come naturally for entrepreneurs. CIOs who have these skills are innovators themselves. Entrepreneurial CIOs will run the IT organisation as a business where value for money will be the key. Key traits for entrepreneurial CIOs are:
Portfolio Management: IT portfolio management is the application of systematic management to large classes of items managed by enterprise IT capabilities. Examples of IT portfolios would be planned initiatives, projects, and ongoing IT services (such as application support). By implementing portfolio management, CIOs can measure and track ROI and find where there is an opportunity to save IT costs or maximise returns. This enables IT to be viewed as a value creator and not a cost centre. I have worked with an airline company where the CIO chose portfolio management tool and approach to reduce IT costs by 20 percent, and the endeavours resulted in far bigger returns than envisaged. The overall capability to accommodate more projects increased, resulting in increased value to business and also reduced time to market.
Cost Optimisation: Undoubtedly, for entrepreneurial CIOs cost saving is important. But many entrepreneurial CIOs would focus on revenue generation more than on cost focus. In my view, the focus should be both ways – to generate revenues as well as save costs - and prioritisation of initiatives should be based on the value that each will generate. Sometimes by saving cost, we can fund our own initiatives for revenue generation when money is tight. The CIO and CFO debate will be more meaningful if CIO talks the language of CFO. In my view entrepreneurial CIOs would be able to convince CFOs much more effectively than other C-level peers.
Earned Value Management (EVM): What if we change the approach towards projects from costs to value? It may sound weird but Earned Value Management is an approach used in project management that combines schedule and cost to see it from value perspective. I was working on a project management improvement initiative and the EVM completely changed the perspective IT project managers had, and reviews became more effective. Earlier construction firms have used EVM in managing the projects more effectively. EVM has the ability to drive a cultural change within organisations.
ROI: Most often CIOs do not think like entrepreneurs in terms of ensuring return on money spent, and this is where CFOs start thinking of IT projects as risky investments. It is also not always possible to establish ROI of every project but for most of the places, where it can be done, it should be done. ROI makes a CIO's position much stronger and IT investments much more lucrative to stakeholders. It also streamlines the demand from business.
Chargeback: Many organisations create IT budgets where they account for new projects and transformations. What if CIOs chargeback to business or IT acts as a service provider to business? This can streamline the demand from business as well. I have seen many a time that demands from business are not backed by solid justification or placed without much thought going into it. The usual thinking is that 'IT is free'. This will ensure that businesses exercise due care in placing their demands while also ensuring that IT is embedded within the organisation's culture.
Innovation: Innovation is a by-product of entrepreneurial value. Hence, entrepreneurial CIOs will always ideate and innovate and enable the organisation to do so, and leverage maximum benefits out of innovation. In my experience, the innovation journey may not be as easy as it looks. An innovation bottleneck happens at leadership levels as many times people at the top do not appreciate creativity or innovations as they become risk averse. Renovations are far more appreciated. If CIO is an entrepreneur, he/she can display unending patience and will be able to face adverse situations to move ahead with creativity.
In conclusion, I believe that a CIO should be made to work closely with the CEO and given a lot of empowerment to transform the business. And, this empowerment and entrepreneurship will drive a CIO from an order taker to a strategic leader.
Find latest and upcoming tech gadgets online on Tech2 Gadgets. Get technology news, gadgets reviews & ratings. Popular gadgets including laptop, tablet and mobile specifications, features, prices, comparison.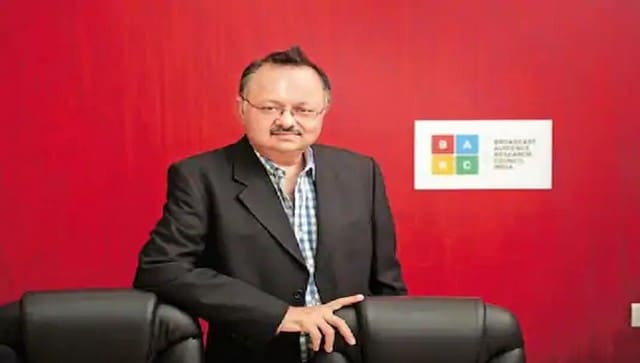 India
Dasgupta' daughter, Pratyusha Dasgupta, took to Twitter to allege that he was tortured in prison, and appealed to Prime Minister Narendra Modi and others to 'save his life'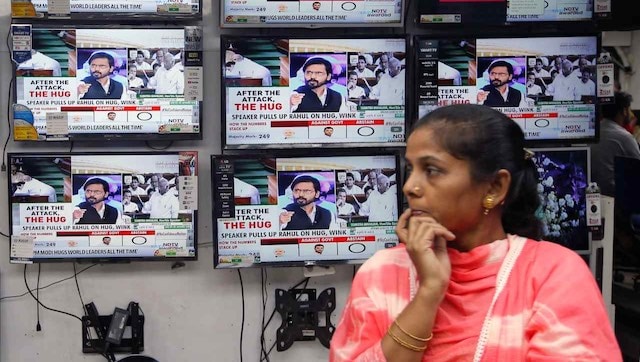 India
The material collected by the investigating officer shows that Dasgupta manipulated TRP for particular channels by using his office as the CEO of BARC, the court observed
World
Some see Ma's absence from the public glare as a warning from the ruling Communist Party that even a wildly successful entrepreneur can't publicly defy regulators