Subex Launches Velocity For Telecom Service Providers
The solution, targeted at mobile and converged service providers, aims to reduce the time and cost involved in the introduction of new services to customers.
Subex, a provider of Operations and Business Support Systems (OSS/ BSS), has announced the launch of Velocity, a service fulfillment solution bundle for mobile and converged service providers to manage the end-to-end lifecycle for next-generation services efficiently.
Velocity is based on technology from Subex and Nokia Siemens Networks. It is pre-integrated and modular in nature, giving customers flexible service creation and delivery solutions for wireless and converged offerings. The solution, targeted at mobile and converged service providers offering both next generation mobile services as well as traditional wireless and wireline services, aims to reduce the time and cost involved in the introduction of new services to customers.
Using Velocity, service providers can dramatically increase ARPU from data services through automatic configuration of the subscriber's device, making it easier for subscribers to try new services. Velocity helps service providers cut down operational expenditure by reducing the number of systems and integration points required for enabling new services. Service providers can further reduce expenditure on customer support through automation by getting service configuration right the first time, while also reducing the time to market for new services.
The solution helps service providers quickly roll out new services across wireless and wireline platforms through seamless integration of new and existing systems across the entire OSS/ BSS, while maintaining the accuracy of data.
"Velocity is our step towards enabling all service providers to practice and maintain lean and agile operations while transforming their systems to provide new services. With Velocity, our customers have a one-stop-shop for all their service fulfillment needs across wireline, mobile and converged services," said Mark Nicholson, CTO, Subex.
Juhani Hintikka, head of the OSS/BSS business at Nokia Siemens Networks said, "This combined solution brings together the best technology and expertise in the industry from players in mobile and converged fulfillment. We look forward to working with Subex to help service providers with easy and efficient provisioning of next-generation mobile and converged services."
The solution's modular architecture allows mobile service providers the flexibility to upgrade their systems to include order management, inventory/network resource management, device and data integrity management as and when the need arises. Further, providers can add the residential broadband service activation functionality to enable the delivery of converged services.
Find latest and upcoming tech gadgets online on Tech2 Gadgets. Get technology news, gadgets reviews & ratings. Popular gadgets including laptop, tablet and mobile specifications, features, prices, comparison.
India
Chief Minister Arvind Kejriwal said the move will help the National Capital's economy recover from the pressures of the coronavirus pandemic
India
Takign to Twitter, the Union home minister requested those who had come in contact with him in the last few days to get tested for coronavirus and isolate themselves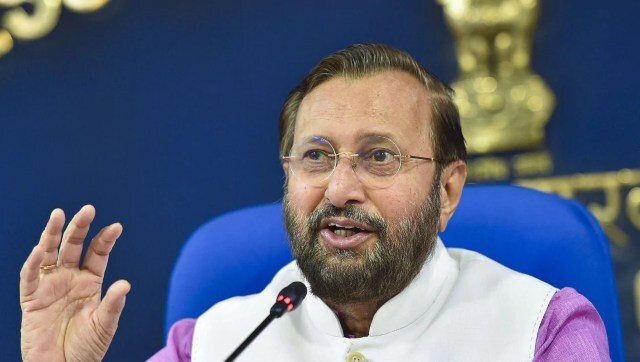 India
Running an online campaign against the controversial Draft EIA 2020, FridaysforFuture.in was blocked by the Delhi Police, saying it depicted "objectionable contents and unlawful activities or terrorist act, which are dangerous for the peace, tranquillity and sovereignty of the India"