Sonicwall Unveils Project Supermassive - Firewall Technology
Making the Deployment of New Technologies Possible Without Compromising Performance or Security.
SonicWALL today unveiled Project SuperMassive, the technology capable of detecting and controlling applications, preventing intrusions, and blocking malware at up to 40 Gbps. This is done without introducing latency to the network. Project SuperMassive comprises key elements, including: SonicWALL's Massively Scalable Next-Generation Network Security Platform architecture, SonicWALL's Next-Generation Firewall technology, and SonicWALL's patented Reassembly-Free Deep Packet Inspection (RF-DPI) engine.
Project SuperMassive revolutionizes application visualization and control, and is capable of protecting the world's highest performance networks from malware of all kinds.
Designed for enterprise organizations with high performance networks that are currently struggling to deploy the latest technologies such as converged communications, data center consolidation, and Web 2.0, Project SuperMassive is designed to allow organizations to embrace these technologies in order to enhance workforce productivity, business collaboration and effectiveness without compromising performance or security.
The availability of 40 Gbps technology, coupled with application control and threat protection, turns security into an enabler of business innovation and makes the deployment of new technologies, as well as custom-built IT applications, possible.
Project SuperMassive features a large scale multi-core, Cavium Networks' OCTEON-based architecture, running on SonicWALL's multi-blade chassis. Prototype implementations featuring 96 and 384 cores will be demonstrated at Interop as well as the roadmap that scales to 1024 cores.
"Three years ago we set out to design the fastest, most effective, next-generation security platform on the planet and we called this Project SuperMassive," said John Gmuender, Vice President of Engineering and Chief Technical Officer of SonicWALL. "Given the increasing bandwidth speeds and the escalating volume, frequency, and sophistication of Internet threats, we knew this technology platform needed to be massively scalable. I'm very happy to say that with Project SuperMassive we have achieved this goal. By leveraging Cavium Networks' superior silicon technology the platform scales to 1024 cores, and the platform's performance has been validated to beyond 40 Gbps by Ixia, the leader in network security and vulnerability testing."
SonicWALL's RF-DPI engine provides organizations with increased insight into inbound and outbound network content without compromising security or performance.
SonicWALL's Application Intelligence and Control continuously leverages and updates over 2,700 unique application signatures, it can identify and control traffic based on application identification, user/group identification, and content identification. It can manage the traffic by establishing policies for both ingress and egress bandwidth management instead of only a simplistic "Block/Allow" approach.
"Social networking and rich multimedia applications are dominating next generation networks. It is critical to enable real time prevention of malware and security attacks while providing high bandwidth quality of service" said Victor Alston, Senior VP of Product Development at Ixia. Ixia, a leader in providing highly scalable solutions that validate and test security platforms, is working with SonicWALL on the performance testing of Project SuperMassive.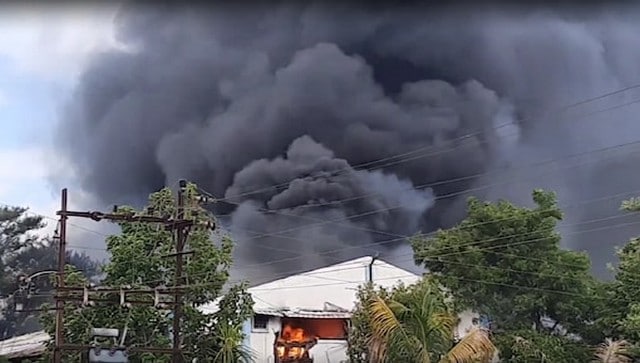 India
Search operations will resume on Tuesday morning to find out if anyone is still missing, said Sandesh Shirke, sub-divisional magistrate, Mulshi division
Entertainment
The court said the plea was defective and filed for gaining publicity.
News & Analysis
Here's a look at how countries have gone about getting big tech to pay up for news content.